Again, I have accumulated sour milk, or, more simply, sour milk. I always find where to adapt it: now pancakes are baked, then manni, then I will make cookies, and lately I got fond of muffins. Added any filler – and always new pastries.
This time my jar of canned corn stagnated, so I decided to use it.
Muffins are traditionally prepared by mixing liquid and dry ingredients separately, but I Russified the recipe, for me it is more logical to add sugar and soda to kefir, rather than mix with flour.
For making muffins, take the following Ingredients: 1 cup of kefir or yogurt, 1 jar of corn, 2 cups of flour, 60 ml of unscented sunflower oil, 0.5 cups of granulated sugar, 1 egg, 1 tsp. soda, 1/4 tsp salt (optional).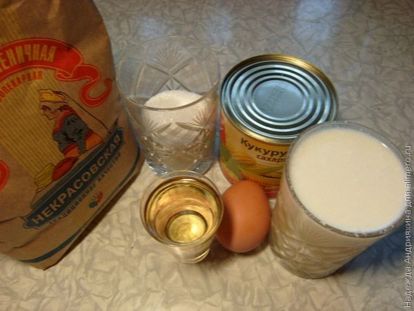 Time for preparing: about 40 minutes.
Degree of difficulty: small.
Remove the canned corn from the liquid, dry it on a sieve, then mix it with flour.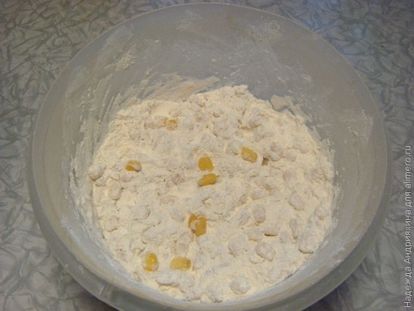 We dissolve sugar in kefir, add salt to the muffins in the original recipe, but I added once, I didn't like it, now I do it without salt. Add the egg, razbaltyvaem, then dissolve the soda. Kefir should rise with foam.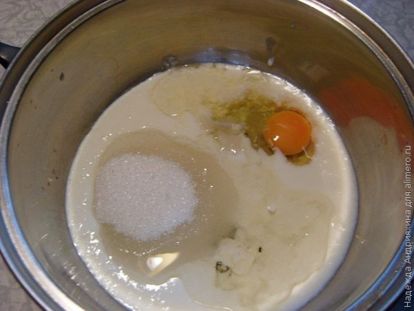 Combine kefir mixture and flour with corn, the dough should be thick, but not steep.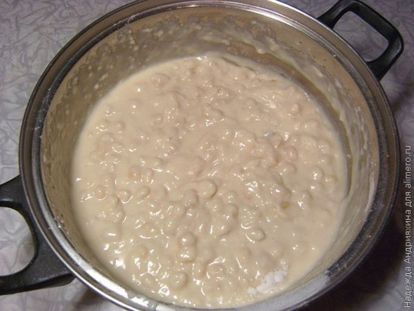 We prepare molds for muffins or muffins in the usual way, metal lubricate or insert inserts, leave the silicone, as is. Pour the dough on ¾, as the muffins rise strongly.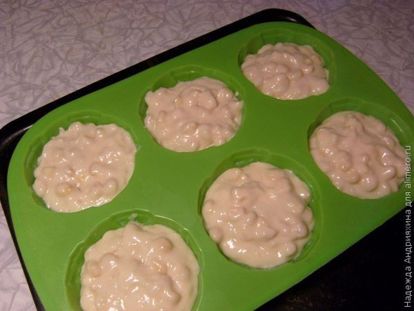 Bake in the oven at 180 degrees until browning.
Muffins turn out to be soft, fluffy, porous, there is nothing special in taste, until the corn comes off, when it bursts, a small explosion effect appears with the manifestation of sweet corn taste.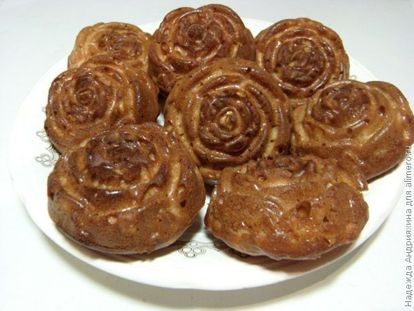 These muffins, despite the diner stuffing, are good with tea and coffee.