Something for a long time I did not bake cupcakes … I looked – the last ones were already on April 5th … and those with sausages! And now I wanted delicious sweet muffins. And certainly with my favorite chocolate;)
I took boiled condensed milk as a base. The taste is special! To understand this they just need to bake! 😉
Difficulty level: common for cupcakes – below average
Cooking time: about 1 hour
Ingredients for 12 pieces:
Beat eggs with salt. I did it with a blender – a whisk. You can use a mixer or carefully beat by hand.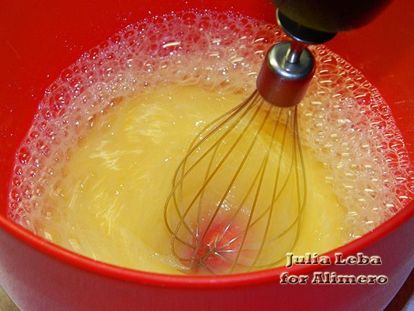 Butter melted in advance at minimum heat. Allow to cool to room temperature and poured to the egg foam. Added half a can of condensed milk. It is thanks to her muffins will have a taste of toffee.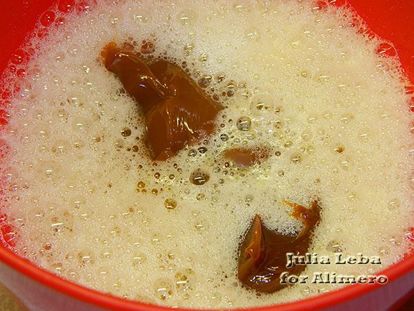 Beat up to complete divergence of condensed milk. Infused cold milk.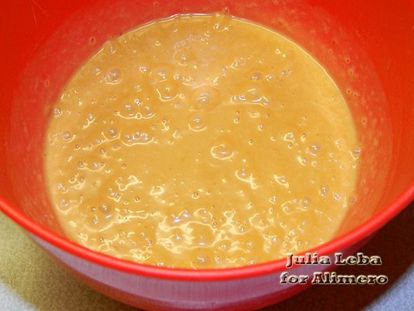 Sifted a glass of flour.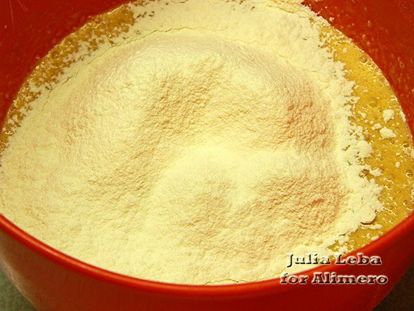 After the next whipping, I put out the soda with vinegar and added to the dough.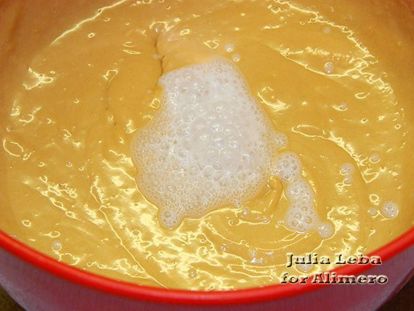 And after that – the remaining half a cup of flour. Thoroughly beat the dough for the last time.
Chocolate Coffee with milk ground into cubes. It turned out that I cut each slice into 12 parts. Added to the dough.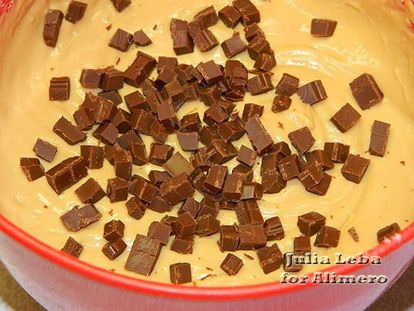 Now I didn't use a blender with a nozzle, but simply with a spoon — mix it up so that the small chocolate pieces are evenly distributed.
Silicone molds for cupcakes moistened with cold water. Spread out the dough on them, but not to the very top. Muffins will rise a little during baking, so they need a place.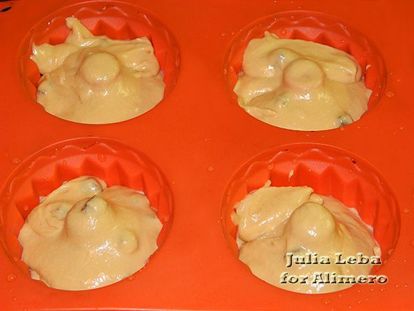 Sent to the oven at 200'C. Only 20-25 minutes and fragrant cupcakes are ready!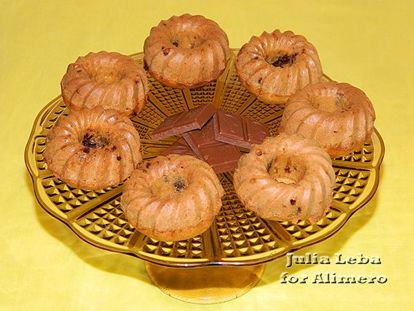 I note that I did not put sugar at all, although I could add it to taste. To me, it seems to be completely unnecessary here, because the dough is sweet due to condensed milk, and chocolate enhances the effect.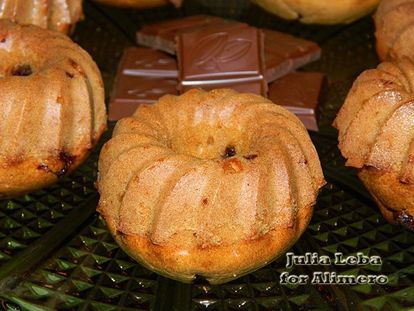 Needless to say that these muffins just scattered in one moment? 😉