My two-year-old daughter gives a short description of her favorite muffins: Mmmmm is delicious!, And always requires a supplement 🙂 I recommend taking this recipe to note for those who have small children in the house. After all, the muffins cooked by mom with love are much tastier and healthier than a store cookie!
Black currant surpassed all berries in the number of vitamins, minerals and other nutrients in it. That is why I chose this berry for the filling. So let's get started.
The following products are necessary for making muffins:
The difficulty of cooking: not difficult
Time for preparing: 50-60 minutes
Cooking Muffins with Blackcurrant:
I started by preparing berries. I selected a currant from dry twigs, washed it thoroughly and laid it on a towel so that it dried out completely. In parallel, turned on the oven on a low heat to heat up.
Next, I took up the test. Margarine should be melted in a water bath. It is better to get it out of the refrigerator in advance (it is possible in the evening), so as not to spend a lot of time at this stage.
In the meantime, I whipped three small eggs with sugar into the foam. Beat until sugar dissolves completely.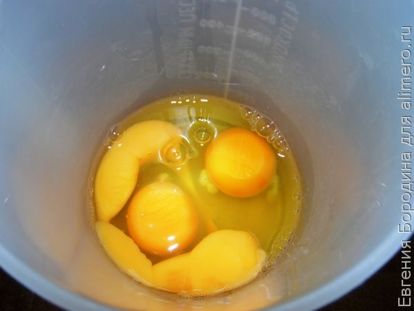 Next, I combined the egg mixture with melted margarine and thoroughly mixed the resulting mass.
After that, I added kefir. I want to draw your attention that you can freely replace kefir with sour milk. But in this case, you may have to adjust the amount of flour. It depends on the thickness of sour milk.
After mixing the mass with a blender, I gradually added the sifted wheat flour (in parts), constantly mixing the dough.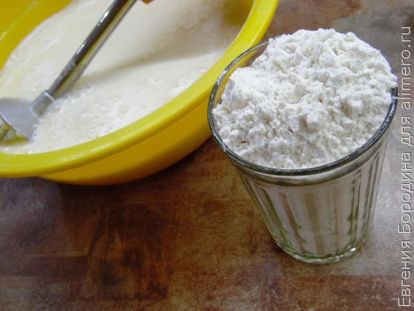 Last I added a soda. It is not necessary to extinguish it, since kefir is included in the dough (its acid neutralizes soda).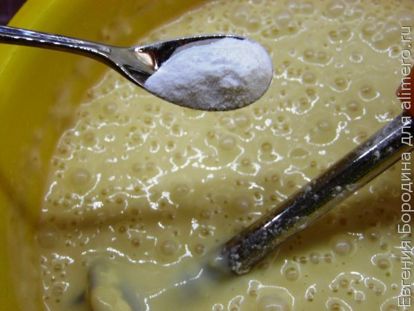 Dough for muffins is ready. It should turn out the consistency of thick cream. If necessary, you can add a little more flour.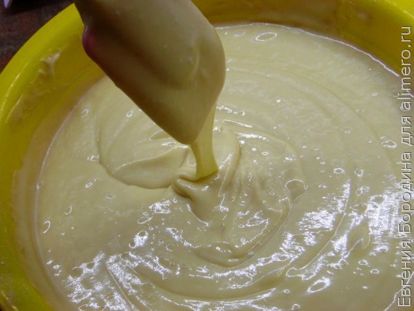 I filled the cake molds with two-thirds dough. I added the prepared black currant berries directly to the forms (above).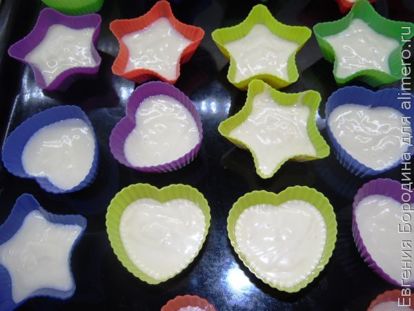 Having sent the muffins to the preheated oven, I baked them at 180 degrees for 25-30 minutes.
Important: the baking time can be adjusted depending on the features of the oven.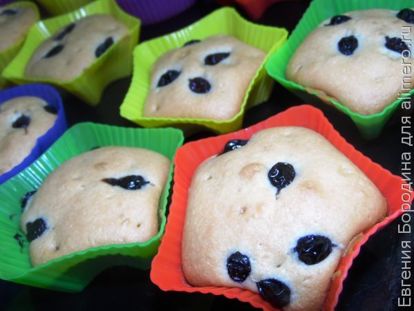 Ruddy muffins with black currant are ready! It remains to brew flavored tea and call the family to the table. Enjoy your meal!