In the heat there is not particularly desirable, but in the evenings the most pleasant August coolness comes, and with it comes appetite. Moreover, I want something nourishing and high-calorie. For example, a cupcake with cold milk.
Of all the possible options for cooking this simple baking, I stopped at the most high-calorie, but very tasty.
We have been in the fridge for several days lying a sprig of seedless grapes, which, when bought, was not as sweet as expected, so no one was in a hurry to eat it. Well, once raw it is not tasty, you can bake a cupcake with it, I thought.
What I like about a cupcake is that the ingredients for it are always on the farm. Plus, the liquid base, namely the juice, is easily replaced by milk. Plus, all kinds of fruits and berries can be added to the dough and each time it turns out to be unusual and tasty.
And today I decided to dwell on the variant of the milk-grape cake. Fortunately, all the ingredients were in stock.
for grape filling:
– grapes – 300-400 g
– sugar – 2 tbsp.
Time for preparing: 1 hour
We wash the grapes well, previously cutting them off from the branch.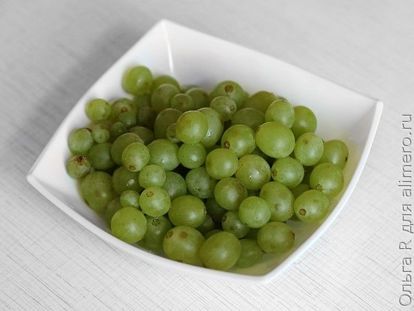 Sprinkle the washed grapes in a saucepan and cover them with sugar.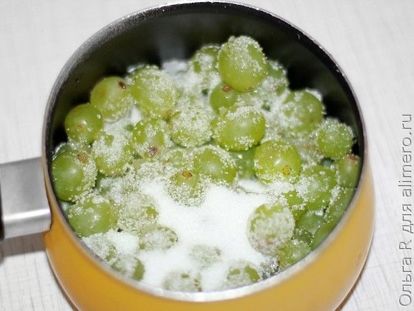 Fill with cold water, set on fire and give to boil. Leave to boil on low heat for 10 minutes.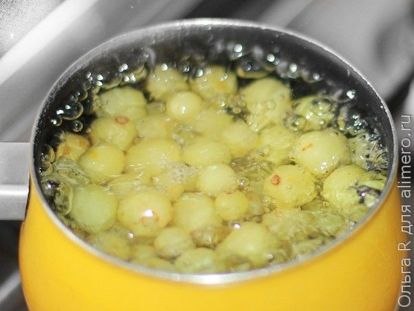 After the grapes are cooked, remove it from the fire and remove it from the syrup with a skimmer, spread it on a plate and leave to cool.
The syrup can then be used, for example, to make lemonade. Meanwhile, while the grapes are cooling, we begin to prepare the dough for the cake. Mix all liquid ingredients.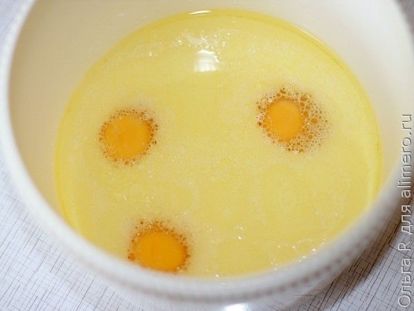 Then add all the dry ingredients. Well beat with a mixer.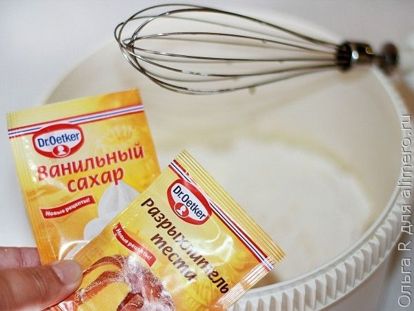 Add grated lime zest. She will give the cake citrus notes.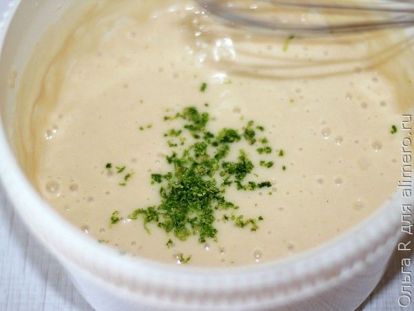 Grease the baking dish with olive oil and pour the cake mixture into it. Top lay out the cooled grapes.
We put in the oven heated to 180 0 and bake for 40 minutes. Check the readiness, as always with a toothpick – if we pierce the cake in the middle and the toothpick comes out dry, then it is ready. Enjoy your meal!