I opened the season of currant baking!)) If I baked cookies with red currants, I decided to make cupcakes with black. And not lost! 😉
I like these cupcakes because they are sweet and sour and healthy! Still, black currant contains vitamin C and a whole series of B-vitamins: B1, B2, B3, B5, B6. It also contains a lot of potassium, phosphorus and calcium.
Have you ever thought that a currant is similar in color to blueberries? But the latter is very good for the eyes! Many drugs released in tablets contain its extract.
The similarity of the pigments of these two berries led me to the idea that currants are also very useful for vision. It turned out that it is so! This was proven about four years ago by scientists from Japan.
So, the sisters on myopia)), it's time to eat black currants in all sorts of forms, feeding your eyes!
Time for preparing: 25 minutes and 45 for baking.
The difficulty of cooking: low.
Butter put in a saucepan and set on fire.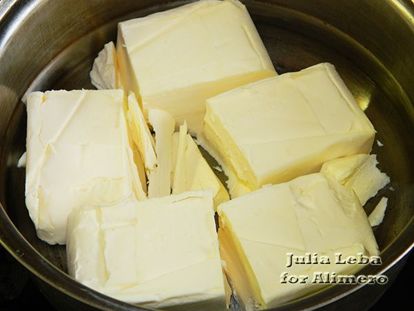 Fully melted cooled, putting in the sink with dialed cold water. You can leave and just cool down, but it will take a longer time, especially in the heat.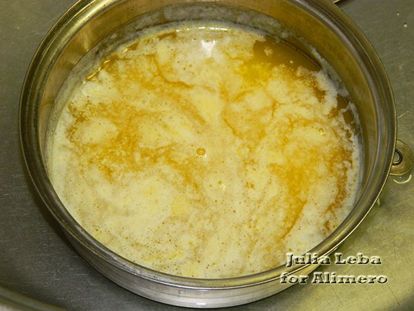 Eggs are whipped with salt in the foam, poured sugar.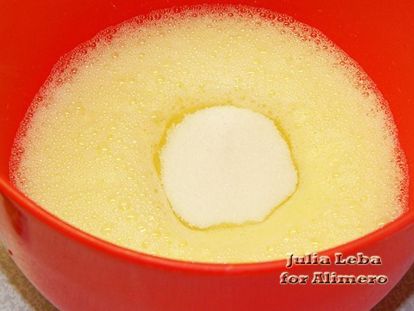 Poured dessert liqueur.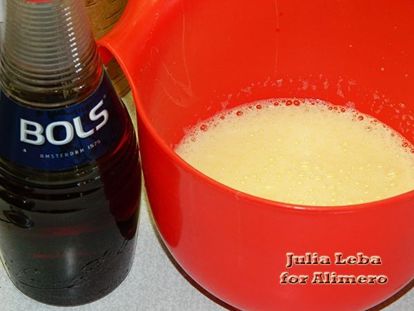 Then – chilled butter. All whipped mixer.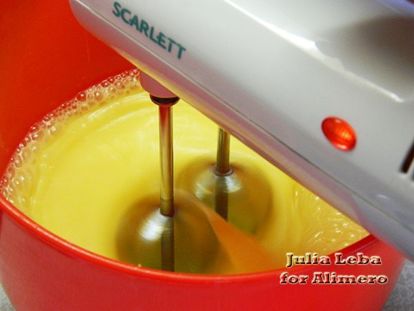 Sifted flour with soda and starch.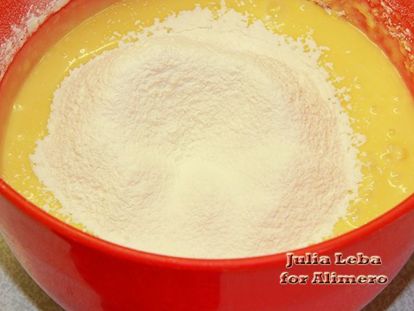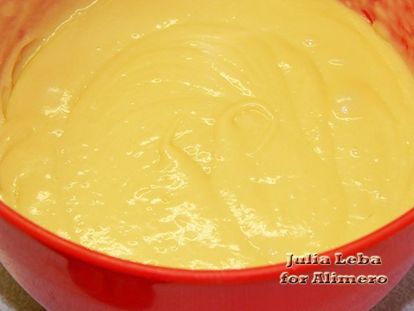 Washed and dried currants let into the dough, gently mixed.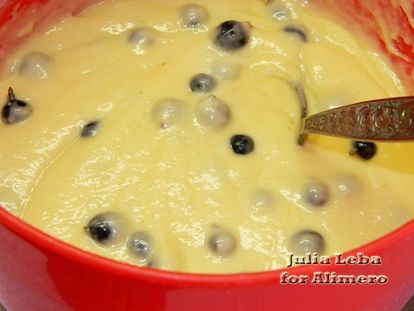 Silicone mold sprinkled with cold water. Laid out the dough at 2/3 of the height. You can even a little more. Cupcakes will rise, but not by much.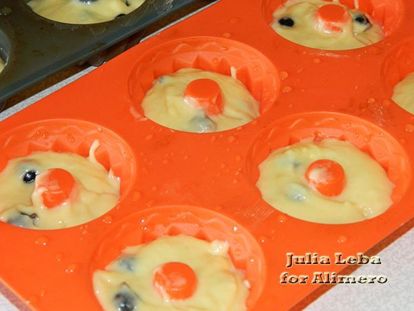 Warmed up the oven to 180'C. Bake 45 minutes, let cool, removed from the mold.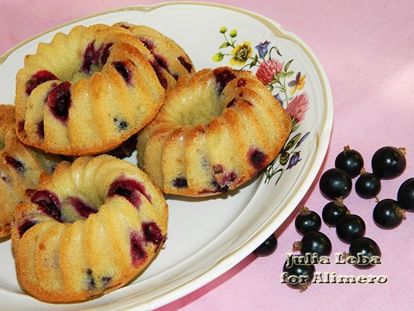 Done! You can sit down to drink tea! 😉