Dear readers! If you adore chocolate cakes just as much as I do, then you are definitely here! 😉
Today I wanted something tasty for a cup of coffee, but not too heavy. It was this thought that prompted me to bake a cupcake without using butter. Honestly I say – the result was very pleased! Try it and you! 😉
Level of difficulty: small
Time for preparing: for preparation – 30 minutes, for baking – 30 minutes
Smashed the eggs, connected with salt and whipped with a whisk.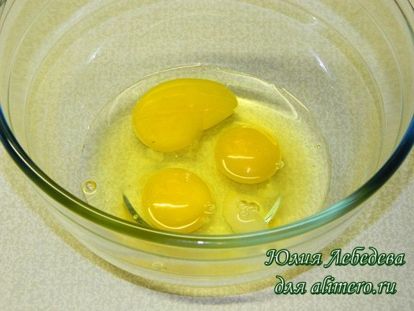 Laid out pasty curd. Dryer can also be used, but then flour will need a little less. This time I took a 9% fat product.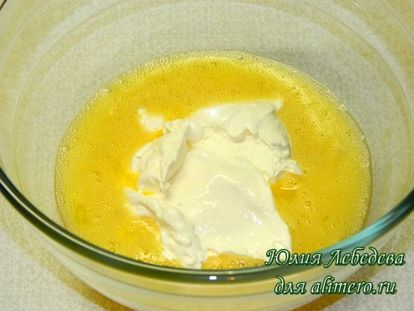 Granulated coffee pounded into a powder.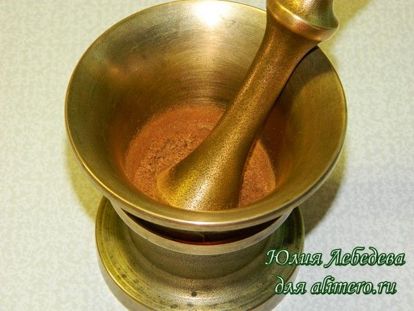 She poured to beaten eggs with cottage cheese.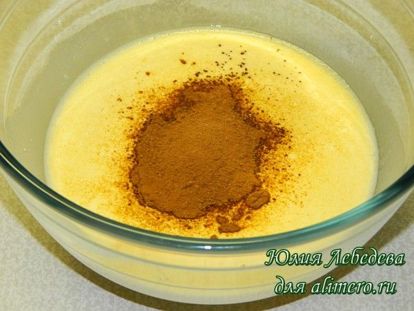 Then she added cocoa powder (classic, without sugar and other fillers).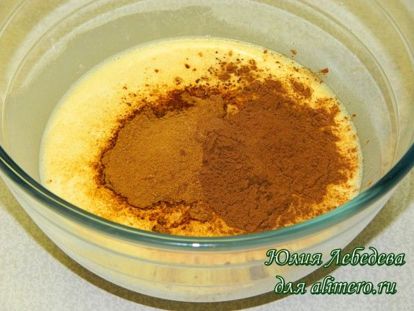 To whipped chocolate mass poured sugar. I took three tablespoons, for my taste it is enough. But if desired, its amount can be increased.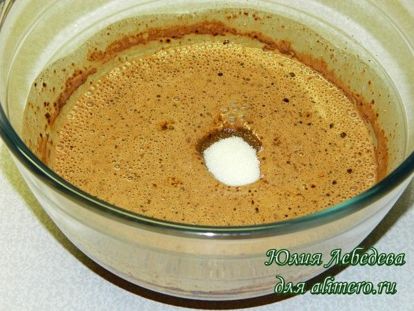 Infused scented sunflower oil (with love for refined, you can use it).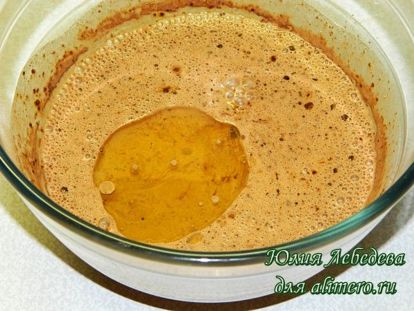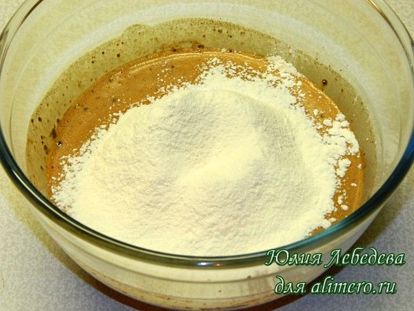 To the mass mixed with the whisk, she added soda, extinguished with table 9% vinegar.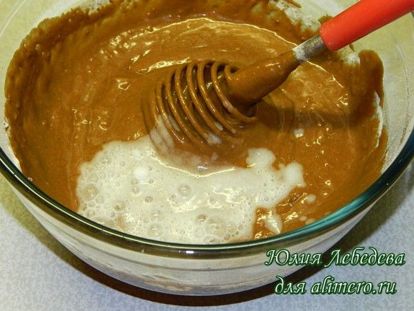 Thoroughly mixed last time and laid out in a greased form. It can be any – solid round / rectangular or with a hole like mine. And you can even bake mini-muffins, spreading the dough into small silicone tins.
Sent in preheated to 200'C oven for 30 minutes. Willingness checked wooden skewer.
Even while the cake is in the oven, a wonderful aroma spreads throughout the apartment (and not just in the kitchen!).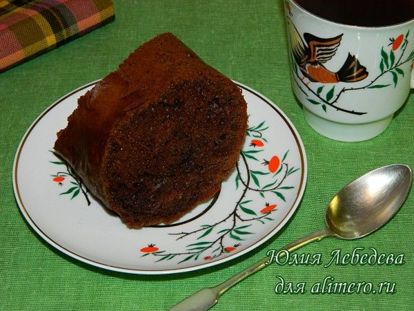 The cake is made with a very chocolate flavor and a subtle coffee flavor. And I also liked the fact that it is airy, light, gentle! Such a piece of coffee is an indescribable pleasure! 😉