Today I come to you with an autumn recipe. And because it is time to harvest the carrots, and because the color of these cupcakes is red, the most autumn color.
The juicy, fresh smell of a vigorous freshly dug carrot always excites my culinary fantasy. I would like to cook everything from it at once: a vitamin-diet salad, and spicy caviar, and a useful, but far from beloved, carrot casserole. True, the casserole of my household, I can hardly force to eat.
In such a case, carrot muffins may well be an alternative. Of course, there is a decent amount of flour, which is quite logical for baking, and is not quite suitable for baking. But still there are a lot of carrots.
I had this recipe for a long time, however, in the form of a pie. I have already baked the cake, now I wanted to make cupcakes.
– 2-3 large carrots or 1 cup of grated carrots on the smallest grater
– 1 glass of flour
– 2 eggs
– 2/3 cup of sugar
– 1 tsp. baking soda
– 2 tbsp. l sour cream
– icing sugar for sprinkling ready-made cakes
– mint for decoration and fragrance
* – I have fat sour cream, any pastry is especially good with it;
– I tried to replace soda with baking powder – it seemed to me that with soda it turns out to be more magnificent.
Time for preparing: 1 hour.
Wash carrots and peel.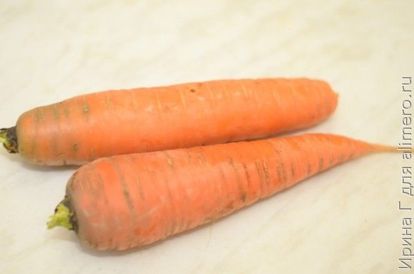 Eyes are frightened, and hands do – we rub it into a fine grater. If you have another device, chopping carrots in mashed potatoes – please.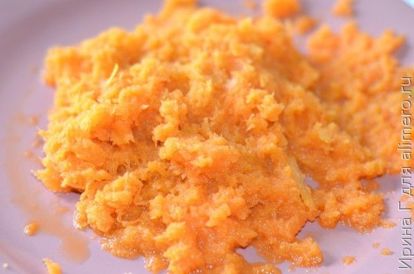 Although, only about five minutes I took this case.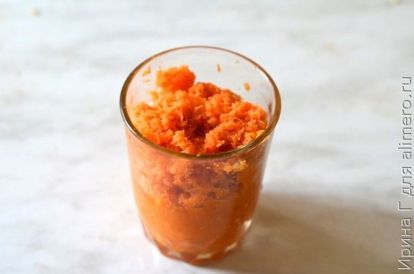 Rub eggs with sugar until white foam appears.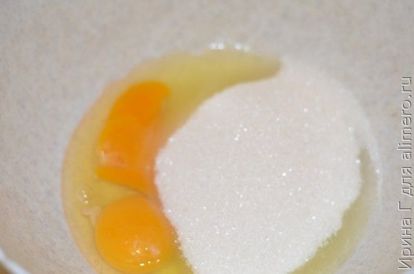 Add all the other ingredients.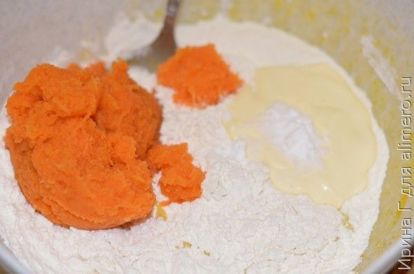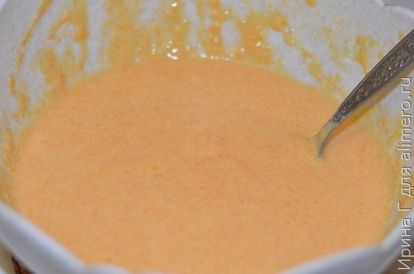 Spread our pink-orange dough in molds for about 2/3 of its volume.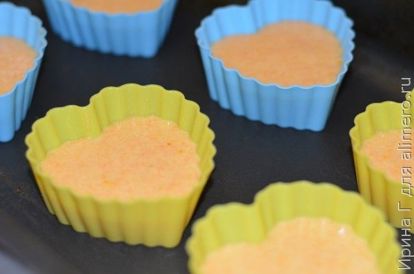 We bake 25-30 minutes.
Cupcakes are ready. We use powdered sugar and mint and serve it with hot tea or cold milk.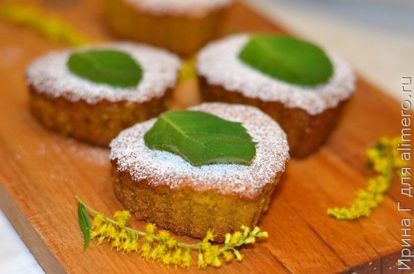 The dough turns out wet, but well baked and fluffy. Kids like these cupcakes. I ate everything, even those who were afraid to feel the taste of boiled carrots in baking.