The recipe for these cupcakes was completely accidental. Began to prepare the dough, it turned out that the flour at the moment is not available. The way out is semolina. It swells well and completely replaces the flour.
The recipe is universal, since you can replace one with the other, as a result you will have two different baking flavors.
Time for preparing: 1 hour 30 minutes.
Degree of difficulty: minimal.
For making carrot muffins we will need:

Cooking method:


Peel carrots, grate.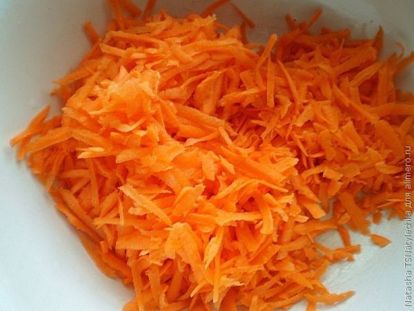 Peel the apple and cut out the core. Grate. Mix with carrots.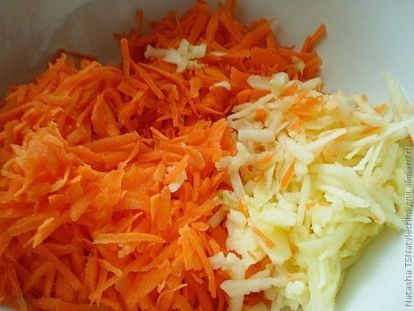 We break 3 eggs.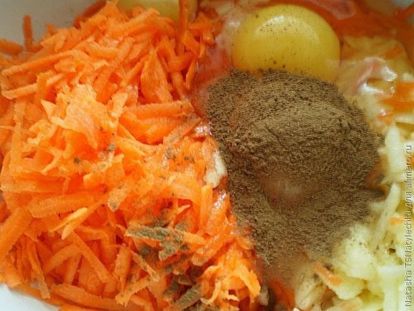 Add vanilla and baking powder.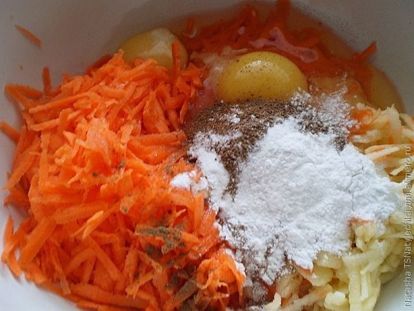 Add sugar. Stir until smooth.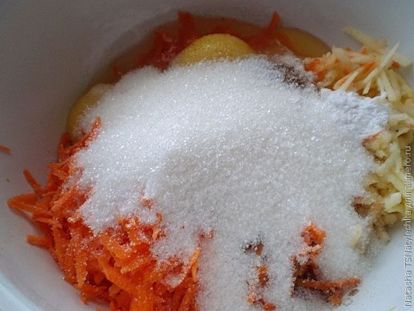 Margarine or melt butter over low heat. Leave to cool. Then pour into the dough. Stir.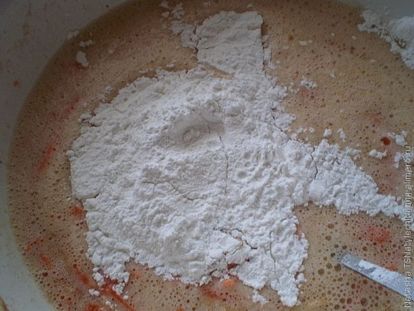 Nuts (I used peanuts) are fried in a microwave for a few minutes or in a dry frying pan on the stove. Then we clear from a peel. Grind as desired. Add the nuts to the dough and mix.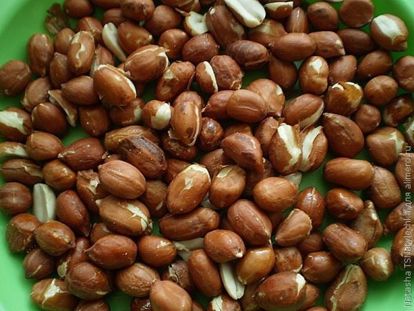 Then gradually pour semolina.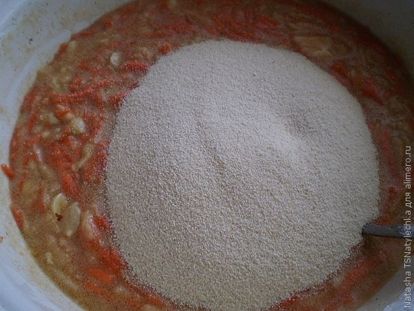 Leave the dough for 45 minutes so that the semolina swells and does not creak in the finished product.
Molds for muffins oil. Fill them with dough half, given that it will increase during baking.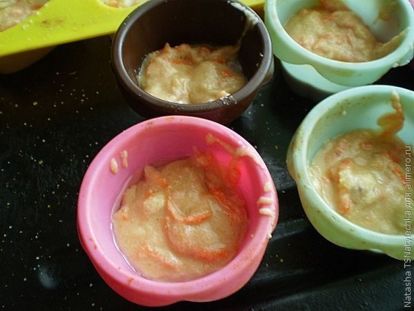 We bake in the oven at a temperature of 200 degrees for 30-40 minutes. In order for the muffins to bake well in the middle, you need to cover them with foil or parchment paper.
Ready baking is well removed from the form.