This article will be useful to all those who have children or women who are trying to monitor their health using natural products.
Cooking homemade cottage cheese is impossible without homemade milk (no fat is put on such products, and therefore we will not talk about it).
It looks like this (top – cream):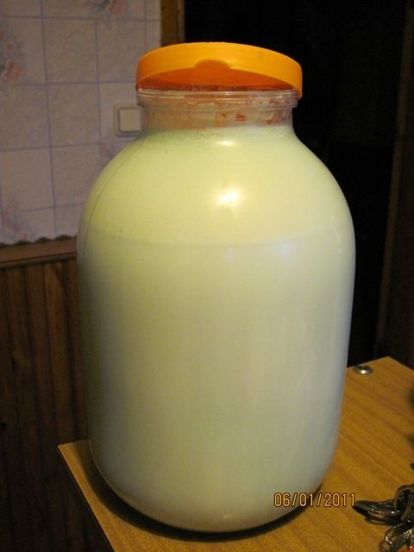 Recommendation – do not pour the milk under the throat of the jar – it will rise slightly when souring.
If there is a desire to cook cottage cheese with less fat – leave a jar of milk in the refrigerator for a couple of hours, and then remove the cream with a tablespoon (I will then tell you a couple of recipes where you can use this wealth).
1. Put the jar of milk (and the lid closed) in a warm place. Attention! If you are not sure about the supplier, but milk should be done for a while.
2. We are waiting from six hours (in summer), up to two days (depending on the room temperature). As soon as you see this picture: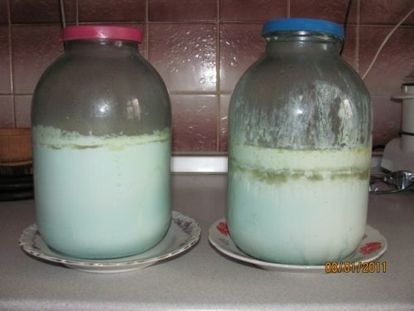 You can safely cook a steam bath.
3. We put in a water bath – wait until the curd coagulates (the longer the water boils, the drier it will be). What is a water bath? A regular saucepan in which water is poured, and a can is immersed in this water (it is desirable that the water in the saucepan slightly overlaps the amount of milk in the can – as in the photo).