Are there any participants on Alimero who do not know what chocolate sausage is? If you didn't have a chance to try it, you've lost a lot, which is much cooler than a sweet Twix couple. On the chocolate sausage more than one generation of children grew up. This is the sweetness of a distant childhood.
Imagine my surprise when I heard the recipe for a completely new sweet sausage on television at night (which is unexpected) time in the culinary program. It was worth it to be cooked, and I think you will agree with me.
Ingredients: 400 g of crumbly cookies, for example, Jubilee, 200 g of dried apricots, 100 g of dates without brushes, 50 g of walnuts, 200 g of cottage cheese, 100 g of butter.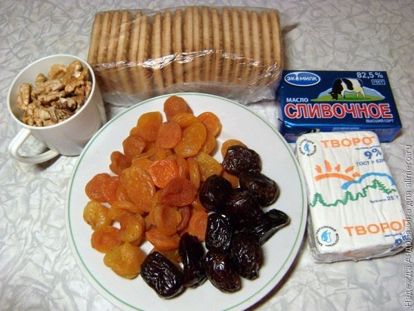 Time for preparing: 30 minutes plus 4 hours in the refrigerator.
Degree of difficulty: small.
Cookies, as in a familiar recipe, put in a bag, tie it and chop the cookie with a rolling pin.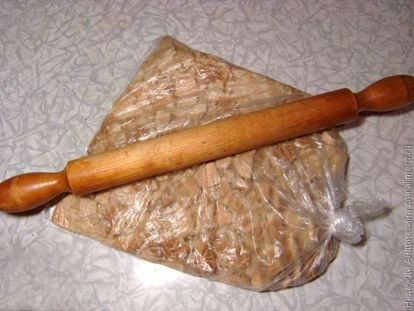 It is necessary to grind so that there was a small crumb and large pieces.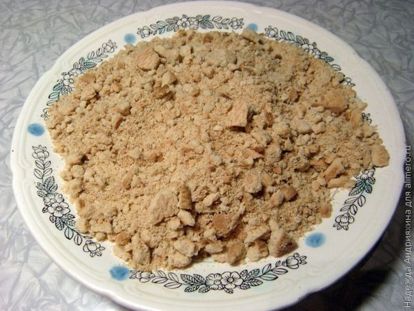 For the next stage, we need a combine or blender with the appropriate nozzles. You can also use the meat grinder, but most likely you will have to chop the ingredients twice.
First, we chop nuts into small crumb.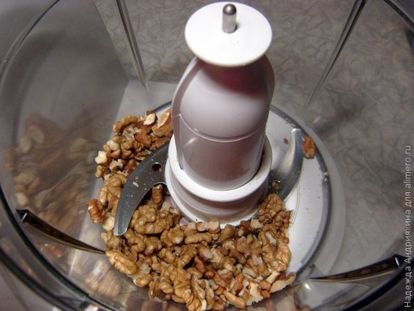 Here such degree of crushing should turn out.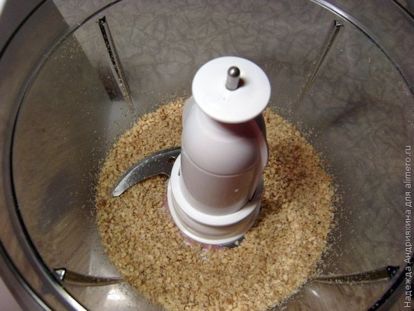 Dried apricots and dates, we need soft. If bought dried, soak them previously in hot water. Add dried fruits to the nuts and grind too.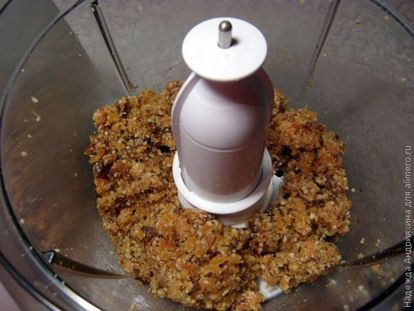 Now it was the turn of cottage cheese and butter.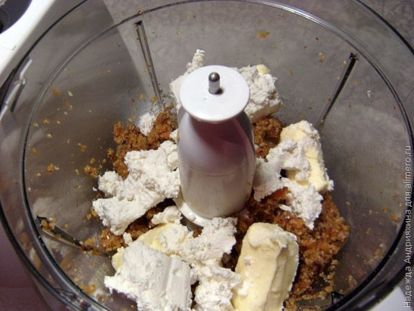 In the end, there should be a sticky mass into which we knead the cookies evenly.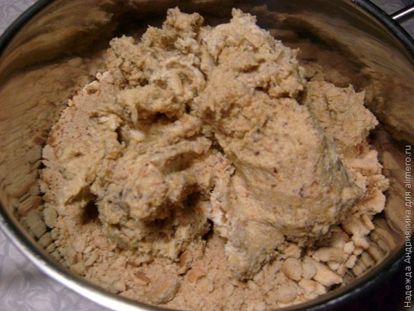 We make a sausage from the mass, we wrap it in foil.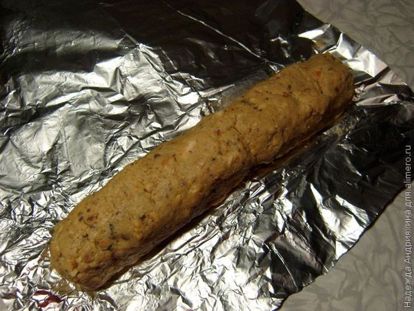 I got 4 sausages. We put them in the fridge for about four hours to set.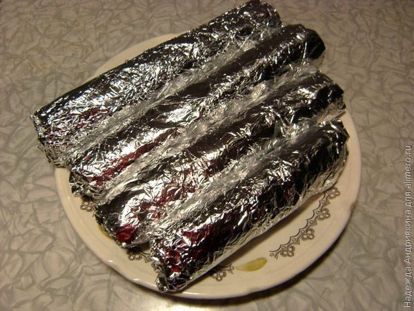 Cut the frozen sausage into pieces, the rest can be stored in the refrigerator. The sausage is sweet and sour and fruity.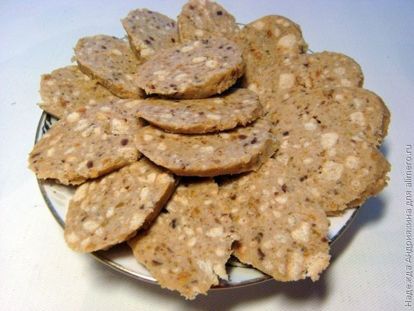 You should have seen my granddaughter eat her up. However, adults also did not lag behind, a useful thing turned out after all.