Earlier, when I cooked cakes on rice flour, I also added wheat flour. But recently I tried to cook the muffins completely on rice flour. And I really liked it.
These rice buns taste like cottage cheese. Therefore, they certainly will appeal to those who do not eat dairy products. In addition, there is no gluten (gluten) in rice flour, which today is considered to be a very useful advantage during diet therapy. Gluten-free pastries are more friable and crumbly.
Below I will talk about the recipe for making sweet rice cakes for tea.
The difficulty of cooking: simple.
Time for preparing: 5-10 minutes per batch, 90 minutes to raise the dough, 20-30 minutes to bake.
Ingredients for the preparation of 12-15 pieces: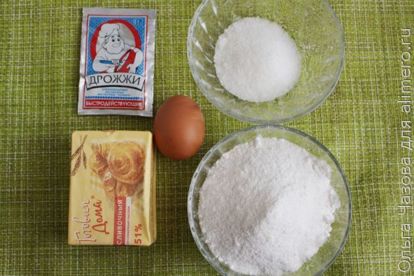 Working process:


In a deep cup pour 250 grams of rice flour. Then take a chicken egg. Well wash my shells and break an egg into a cup.
Now add 3 tablespoons of sugar and half a teaspoon of salt.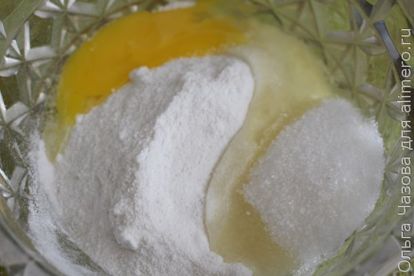 Then cut the margarine plates. We need only 25 grams. This is about 3-4 thin slices from a pack of 200 grams. Put the margarine in the cup.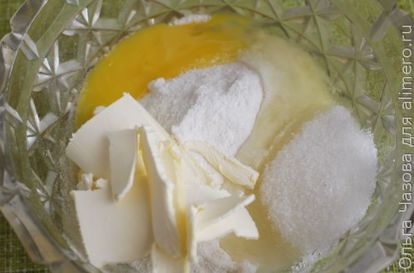 Now add a little dry yeast to the dough. At 250 grams of flour will be enough 3-4 grams.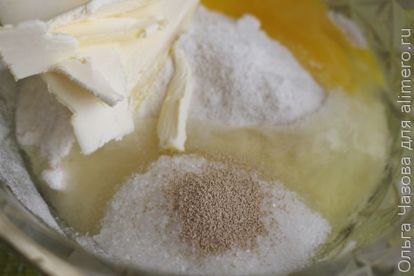 All mix well, add some warm water. The amount of water is better to determine the eye, as the absorption of flour may be different. I needed about 40 milliliters of water. Your amount of water may be different.
Knead the dough and let it rise. Rice flour dough rises twice as long as wheat flour. Maybe someone will argue, but for some reason I like this. This time it went up for more than an hour.
When the dough is ready, we make a thin sausage of it, about 1 cm thick. We make rings from it. And then we give them a little to lie on the board, so that they slightly rise.
Heat the pan. Pour into her sunflower oil. We spread the rings on the pan and fry over low heat on both sides. It is impossible to drop the donuts right into a very hot frying pan, they should increase slightly during baking. And this happens only when roasting at a slower fire.
Puffs on rice flour turn out to be airy and a bit crumbly at the same time. They are interesting in taste and very similar to cottage cheese, especially when hot.
Sprinkle the finished crumbs with powdered sugar and you can serve them with tea.