Sweet sausage … mmm. I associate with her childhood, a holiday, a wonderful sausage that my mother made!
Since then I have cooked this delicacy myself many times. Everyone in our family loves him! Therefore, if I want to tribute my guests to them, I either make a double portion, or call them just by the time the treat is ready, not a minute later 🙂
One of my favorite options is a creamy sausage. And this time I wanted to do something completely different. That which has not yet done. Nuts, cocoa, raisins, I threw immediately. It's not because they don't fit here or I don't like it! I love them very much! Simply, these options have already been a hundred times))
Other, other. , – spun in my head, when I thought about a new kind of my sausage)) While washing the dishes, the idea came – add honey and cinnamon to it! In a word, all the most useful and fragrant! And the main thing is that I have never tried.
It is thanks to these ingredients that the resulting sausage has not the usual brown, i.e. chocolate color. Outwardly, it is more like a liver)) But the more interesting! So.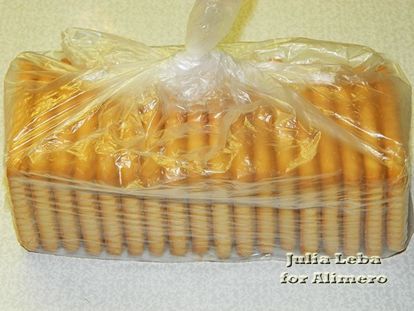 Cooked with a mortar. Of course, you can use for this a grater, meat grinder, rolling pin – anything!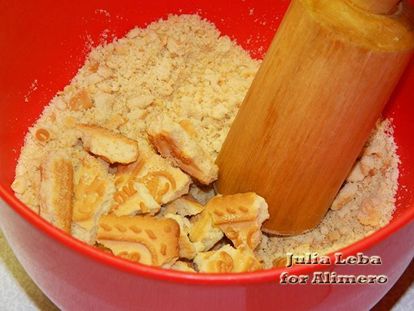 I turned 90% of the mass into flour, and the rest was finely broken. This is fat in the future sausage.
Poured cinnamon. Stir well with cookies.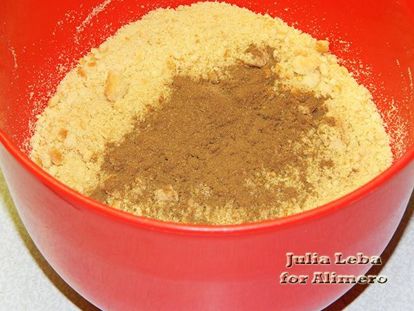 She put honey and butter in a saucepan and poured milk on it.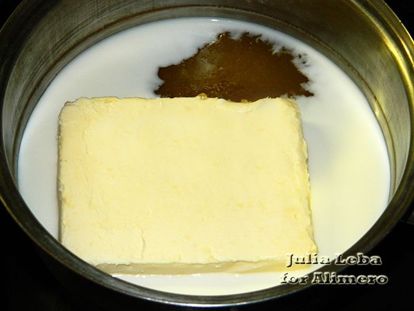 Put on the fire, covered with a lid. After 5 minutes, a little stir with a spoon, wait until the butter is completely melted.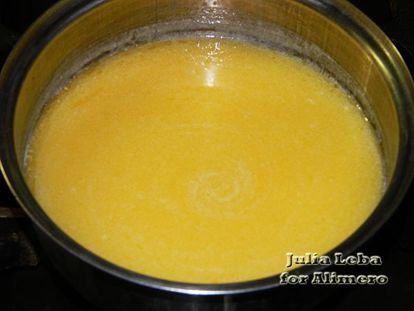 Infused this mass to the cinnamon cookies.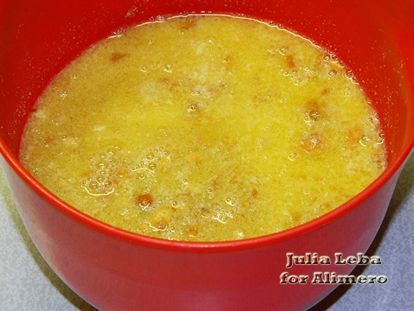 Carefully stirred. It turned out fragrant wet dough.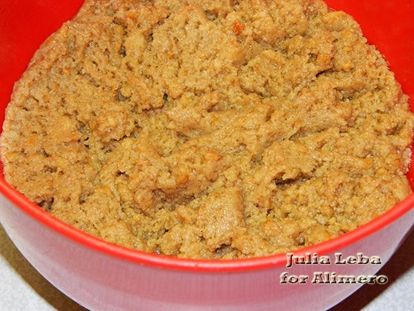 Took two food packages. Laid on half the mass in each.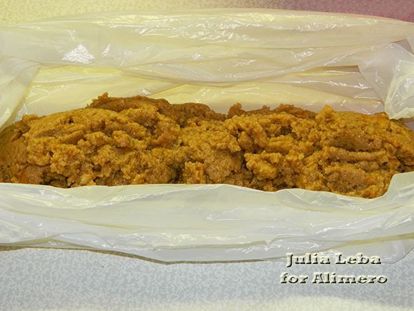 Wrapped, formed in the form of sausages.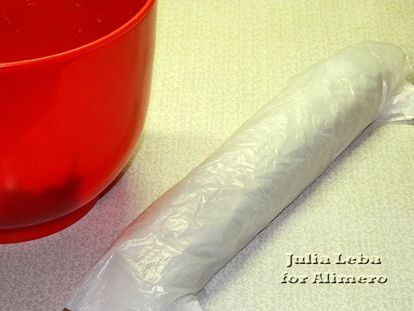 I put it in the freezer for 2 hours, then put it in the fridge.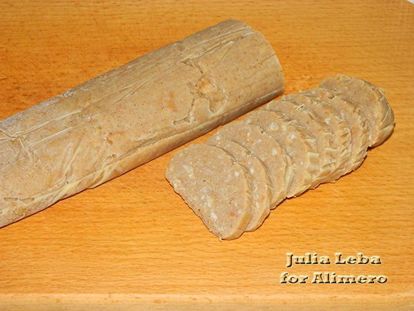 You can cut and eat with pleasure! 😉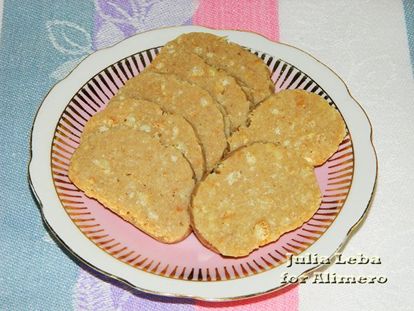 As you probably noticed, I did not add sugar to the sausage. Firstly, it is in the cookies. Secondly, honey – natural sweetness.
By the way, it turned out sweeter than I thought. Next time I will try to do with the addition of one tablespoon of honey. It will be less sweet, but no less useful! 🙂