Very soon the most tender holiday will come to our homes, which is celebrated by all lovers and those who are still looking for love. The most beloved men live in my house: husband and son. I want on Valentine's Day to give them a drop of happiness for which they deserve.
If I plan a gala dinner for the evening with a sequel only for us and my husband, then all day I want to please everyone I love: mother, father, son, brother. Do not be surprised that for me Valentine's Day is not only a holiday for me and my husband. Love is a multifaceted feeling, and it goes beyond the house.
If my parents did not love each other, then there would be no me. My brother is another proof of mom and dad's love. And my child is the result of the love that I found in my life.
Already, I made sugar valentines, which in beautiful packages by mail will fly away to the recipients, so that on the holiday of all lovers my relatives in the family circle could drink tea and remember how much I love them all.
For making sugar valentines, the following products are needed: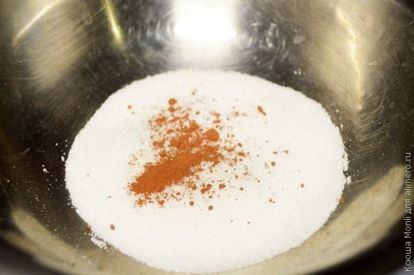 Add quite a bit of water.
Mix mass until smooth. Make sure that the sugar due to moisture does not begin to melt.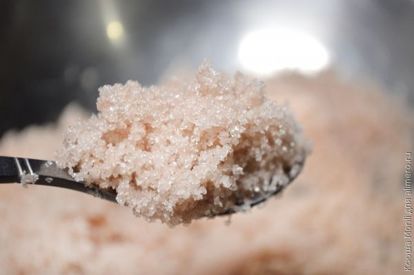 We shift the sugar mass into the molds and well ramming with a spoon.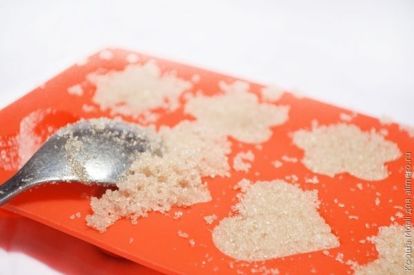 Leave the sweet mass to dry until the next day.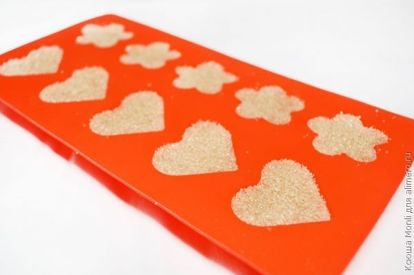 Remove the ready-made sugar valentines from the mold and, if necessary, dry a little more. Sweet pieces of colored sugar are obtained, which will decorate the table on the holiday of all lovers.