This week is a yeast dough week for me 🙂 Something we all missed him very much!
Usually such braids I bake on Easter week. I really like putting a Krashenka in their middle!
I still have photos from Easter 2009. At that time my camera was much worse than the current one, so even after serious processing the quality of the photo leaves much to be desired. But this picture warms me, and it is already part of the story;) In a word, it has the full right to exist!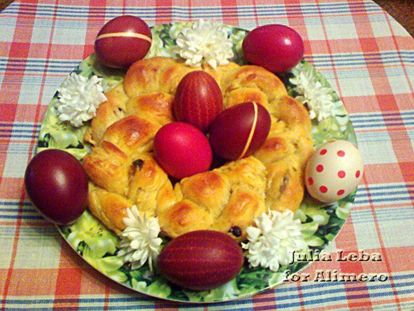 Level of difficulty: if you like to start yeast dough, then nothing complicated
Cooking time: 3 hours
– sesame for dressing
– sunflower oil for lubrication
The milk is heated to a pleasantly warm temperature. Poured sugar and dry yeast. Stir and leave for 15 minutes.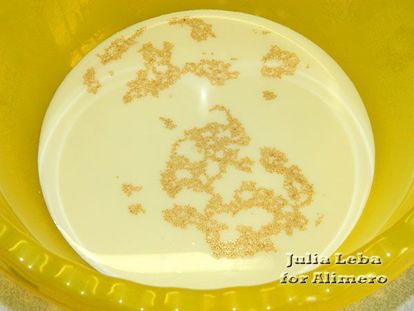 Now added salt and spices. I took the paprika, which was brought to me by a friend from Turkey. She has a peculiar, very interesting and pleasant taste. I also started nutmeg and lemon pepper, which in turn was sent to me by another friend, already from the USA 🙂
You can start up any spices that are favorites in your family!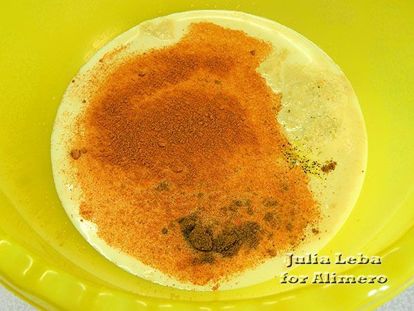 Next, broke the eggs.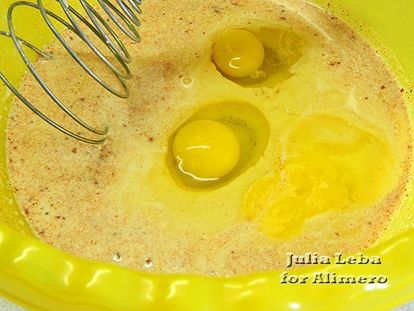 Melted butter. Poured it into the dough already in the cooled form. At the same stage, added sunflower oil.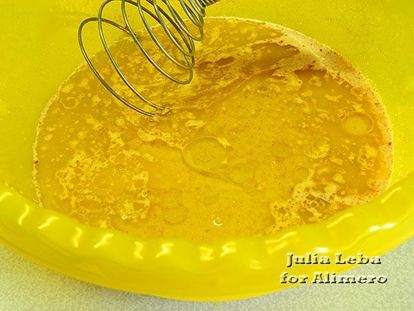 Carefully stirred and began to slowly add the sifted flour.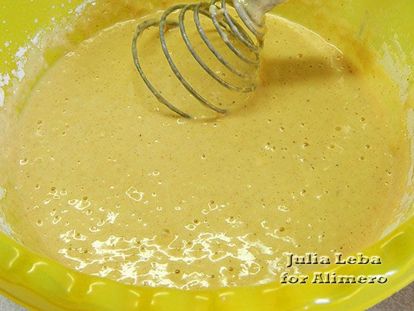 Knead smooth and elastic dough.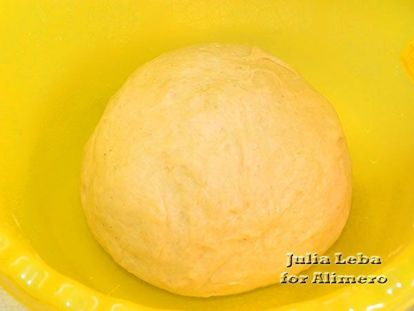 Put it on top of the included 50-100'C email. the oven. After the first ascent, I lowered it and waited again.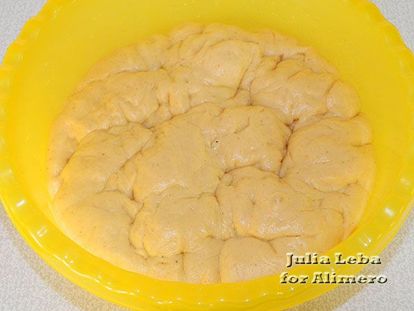 The dough formed in two ways:
Divided part of the test into three approximately equal pieces.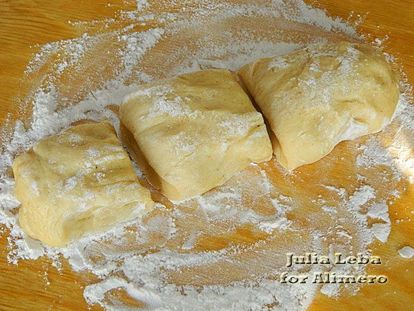 I rolled them up in my palms with flagella.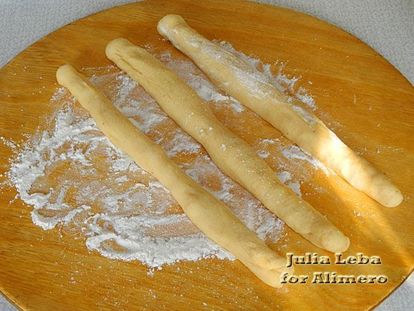 Clamped on top, braided with a regular pigtail.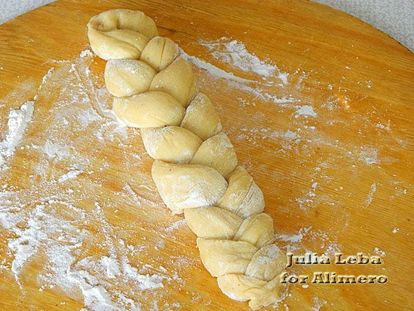 She twisted the ring, made a pinch.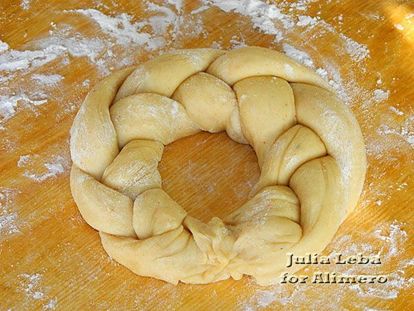 Now I split a piece of dough not into three, but into two pieces.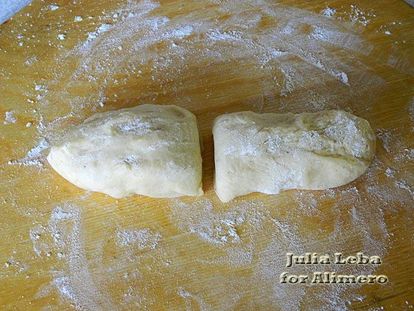 Also rolled up flagella.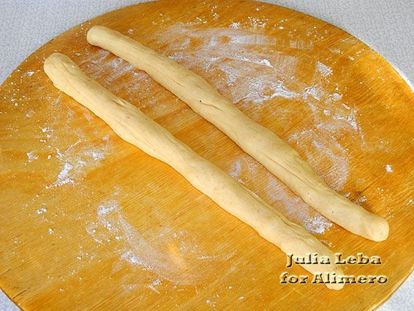 Bonded over and intertwined with each other.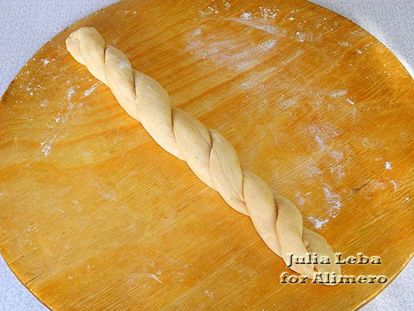 Turned a ring, zaschipila.
In total, I made 7 braids of various sizes. Laid on the bottom of a greased form. She didn't have a close position, because the dough is yeast, it will still rise.
Top smeared with sunflower oil and sprinkled with sesame. She covered with gauze and put it back on top of the oven for 15 minutes.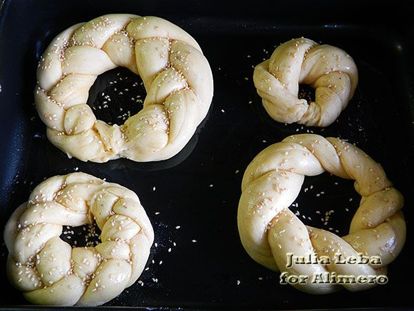 Rising woven sent into the oven at 100'C. Then increased the temperature to 180'C.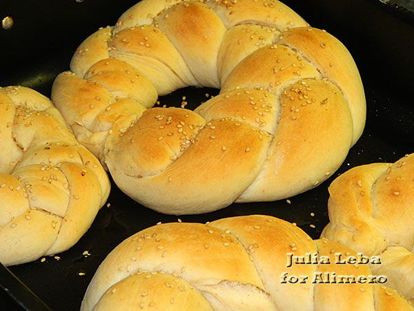 20-25 minutes is enough for readiness.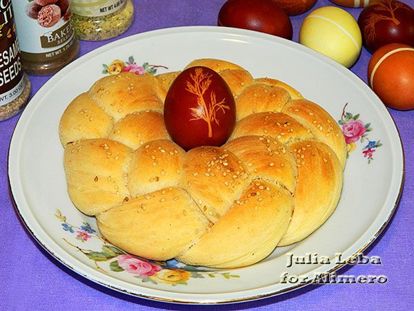 You can serve the wicker to any dish. I ate coffee with milk;)