In every way I try to reduce the consumption of mayonnaise per capita of my family. And persuasion, and prohibitions, and various sauces instead of mayonnaise. Now I am sure that it is not difficult at all.
Mayonnaise based on vegetable oil and milk is tasty and completely harmless. Cottage cheese mayonnaise is just superb! Well, okay, let's not call it mayonnaise. But the fact that the use of identical, you can not argue.
I will not lie, I myself could eat mayonnaise with spoons. And also – dip radish in a mayonnaise, a piece of cucumber, tomato or boiled meat. Yummy! But it is impossible.
Oh well, I'll make my own sauce. And I'll dip everything I want into it. This is called deep. True, the tradition to dip pieces of food into the sauce for Russian cuisine is not very typical, but I like it.
Today I made sauce for ravioli, but I tried to dunk in it both a cucumber, and bread, and meat — all delicious. As a result, I had to give up the dumplings, and the sauce I decided to do more next time.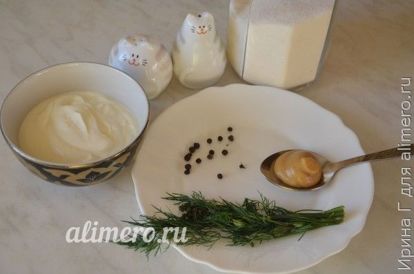 Time for preparing: 10 minutes.
Cooking


Put salt and sugar in sour cream.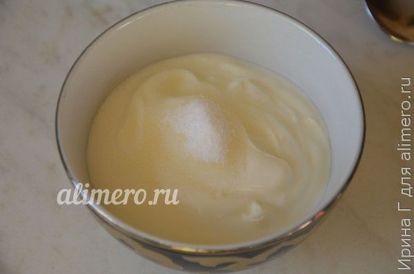 Added mustard. Then look at your preferences and the sharpness of mustard – love it sharper, put more. My mustard was moderately spicy, the sauce turned out a bit spicy too.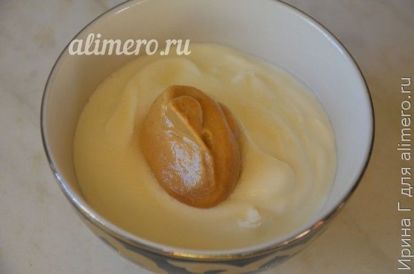 Slightly ground pepper.
Stirred up. Dill cut finely-finely.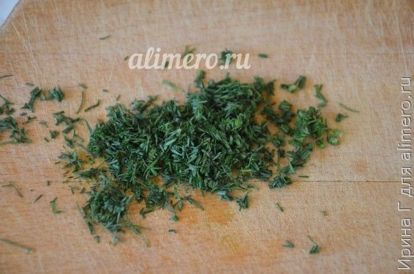 Put it in sour cream.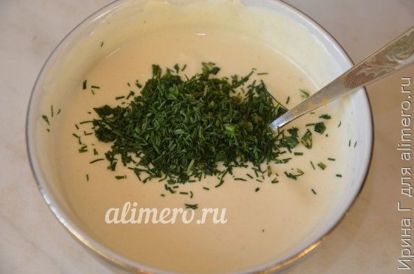 Stirred up. I wanted to bring vinegar to mind, but I tried – and so well.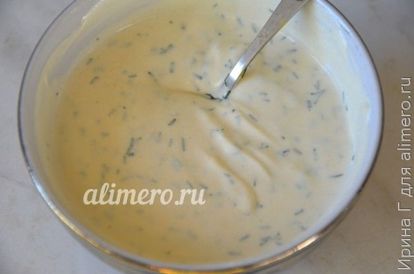 Speckled turmeric and ground pepper added brightness to the sauce. When the sauce is mixed, it becomes a pleasant light yellow color.