I usually buy a stick when I am going to cook aspic, I have never cooked it in a separate dish. The initiator of this dish was the son, who tried the knuckle at a party, brought a recipe and was an active assistant in the preparation.
Ingredients: 1 knuckle (pork), 2 liters of beer, peppercorns, bay leaf, salt, black ground pepper, marjoram, curry, paprika, oregano, garlic.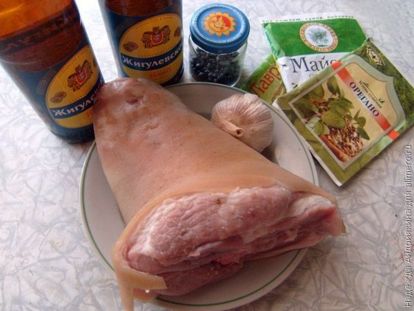 Time for preparing: more than 4 hours.
Degree of difficulty: average.
Shank, especially if the pork was seared straw, soak, and then how should be scraped. Pour beer in a saucepan, salt it well, even over-salt it (gently, foam rises!). Lower the knuckle in the beer, throw ten pieces of peppercorns, 3-4 leaves of Lavrushka and put to cook for two hours.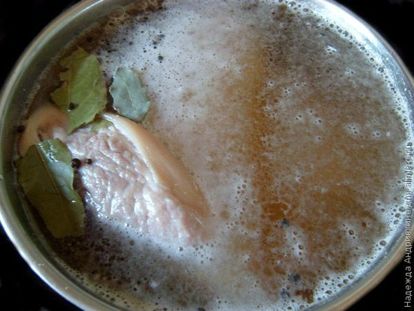 Mix different spices and herbs. I used to take curry and paprika, black pepper, marjoram and oregano, but generally you can take any spices for meat that you like.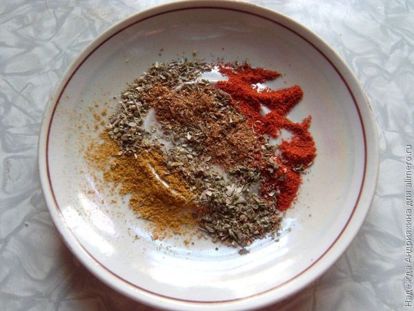 Remove the knuckle from the pan, cool slightly and rub with a mixture of spices and herbs that we have prepared.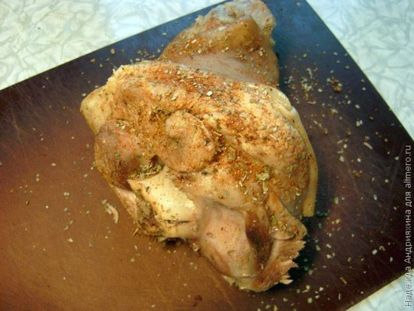 Then we make a lot of cuts in different places and nashpigovyvayem knuckle garlic slices from all sides.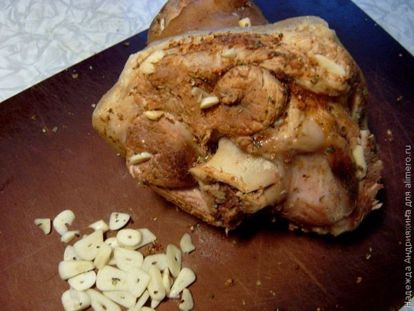 Shape the baking sheet with two sheets of foil, put the knuckle, raise the foil, make the bumpers, pour a little brock with the broth in which it was boiled, then cover with another sheet of foil, pressing it around the knuckle.
We bake the shank for an hour and a half (it all depends on the oven and the size of the shank) at a temperature of 180 degrees. Remove the top sheet of foil, unfold the sides of the bottom and leave for another half an hour for browning.
The finished knuckle should be absolutely soft (the fork enters like an oil, and the bone in the center is exposed).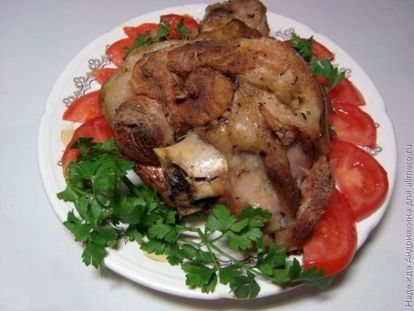 The smell of knuckles is mind-blowing. You can apply with potatoes, and stewed cabbage, and with any vegetables. We just cooked a vegetable salad.
In the west, the knuckle is a popular treat for beer, so you can mull it. In general, the meat turns out amazing: soft, tender, usually this is called sweet, apparently due to a special taste.