Sea bass or lavrak is also called marine perch. For me, this fish is absolutely new, bought for the first time. The head broke, as it were interesting to cook, leafed through many recipes, and the find was not long in coming. I can't do anything with myself – I love all sorts of interesting combinations.
As usual, I got the recipe in French culinary blogs. In general, they have a special love for cod and salmon, but sometimes other types of fish slip through. As for cooking, there is little fried fish, but roasting seems to be a favorite way.
I, too, almost completely switched to this method of cooking, although from time immemorial in my family fish was fried. Here's something else interesting: breadcrumbs are used for the filling. In the original, it was made from white bread, and I baked Borodinsky the day before, I decided to use it – and did not regret it, it turned out very tasty.
By the way, I think that the presence of a sea bass is not important, you can bake another fish in the same way, the main thing is that there are not many bones in it.
Ingredients: 1 sea bass, 70 g of Borodino bread, 1 onion, 1 clove of garlic, 1.5 tsp. capers, 2 tbsp. pine nuts, 3 tsp raisins, 0.5 tsp. curry, 0.5 tsp. rosemary, 0.5 tsp zest, 0.5 lemon, 2 tbsp. l olive oil, 1 tsp salt, 0.25 tsp pepper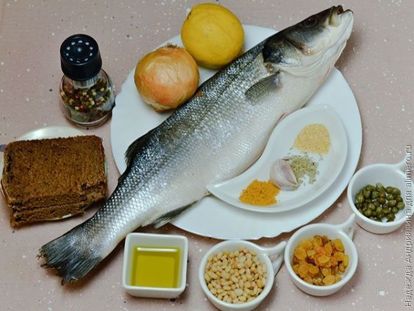 At first I diced onions, and chopped garlic finely.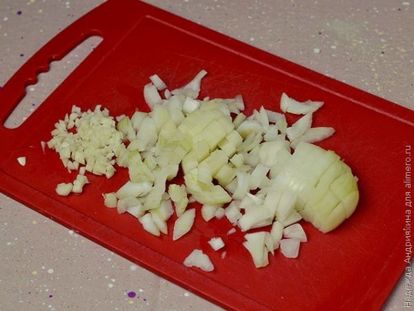 She cleared fish from scales and entrails, removed fins and gills, washed, dabbed with a paper towel, sprinkled with lemon and rubbed with a mixture of salt and pepper. Left on the table and took up the filling.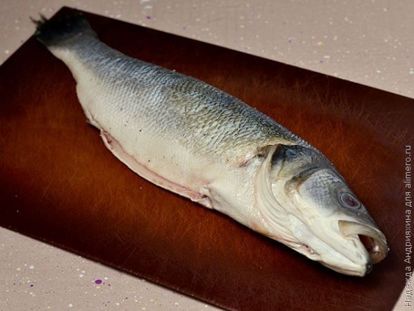 First we bring onion with garlic in olive oil until soft and transparent.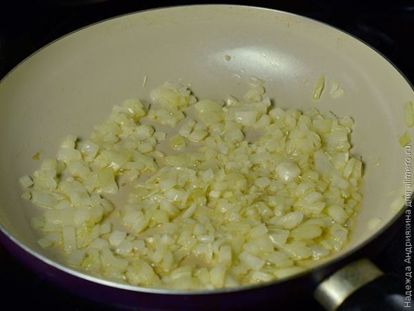 Put the rest of the charm there: raisins, pine nuts, capers, curry, lemon zest (I have dried and chopped) and rosemary. Just a couple of minutes stir and fry.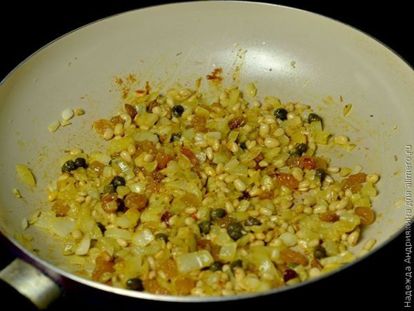 Crumble to the rest of the filling of the crumb. As I have already said, both white and black are optional. Here, just stir and keep no more than a minute, so that the bread does not fry, but only mixed with other ingredients.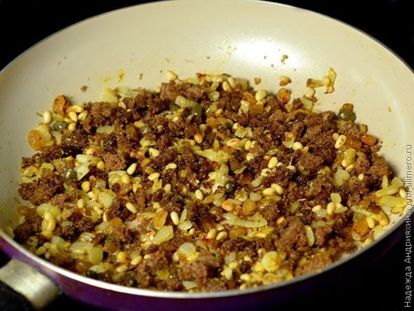 Put the sea bass in a baking dish, oiled. We stuff the tummy with stuffing and sprinkle a little on top. Make sure that the filling does not crumble across the bottom of the form, otherwise it will burn (this is already from my experience, as you see, I did it for nothing).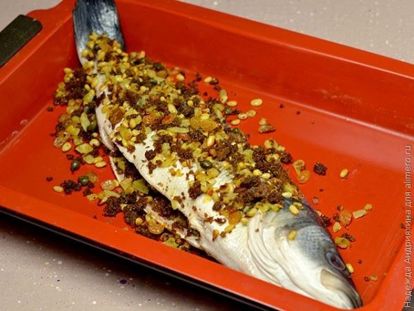 We bake until done, it took me about twenty minutes.
We quickly move the cabin to the dish, and at the table they are waiting for it – the smell has enticed everyone 🙂