What to cook for dinner at the weekend, I thought for quite awhile. Because she had already stopped at the counter with chilled fish and saw a sea bass at a low price. Sea bass is one of my favorite fish.
And not only because there are few bones in it, and it can be eaten in unlimited quantities, without fear of gaining extra pounds.
Sea bass is a fish with a truly exquisite taste. Her, like salmon, difficult to cook tasteless. This fish is found in both the Mediterranean and the Black Sea. However, as a rule, what is sold in stores is an artificially grown sea bass.
Yes, if you are suddenly embarrassed by the name of the sea bass, this fish is also known by other names – laurel, sea wolf, coikan, sea perch. In fact, there are other names for this fish, but they are much less commonly used, therefore, on the shelves of shops you will most likely meet sea bass or lavrak than spigola or before, although, in principle, this is still the same fish.
I decided to cook sea bass with white wine and fennel, but there was no fennel in the store (unfortunately, it is not the most popular plant in our country). Therefore, instead of the elusive fennel, I bought stalked celery.
So, for the most delicious fish dish everything is bought.
Time for preparing: 40 minutes
First of all my fish and leave for five minutes to breathe.
Remove the scales (if bought with it), cut off the head and gut.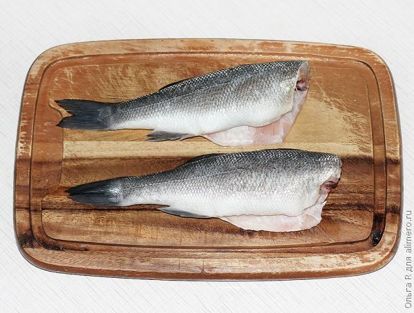 My greens and lemon.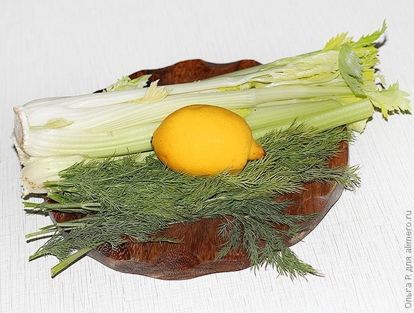 Wash capers, remove the butter from the fridge, and leave it for a while to become room temperature.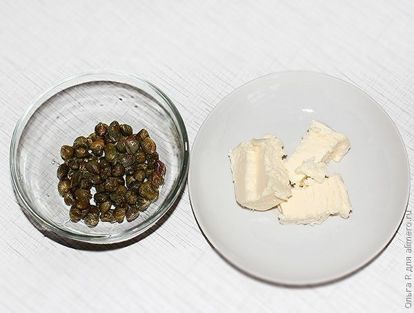 We cut celery and dill.
Dab the fish with olive oil, salt and pepper. We fill the abdominal area with fish butter, a mixture of dill, celery and capers and lemon slices. After that, put the fish in the pan with a thick bottom.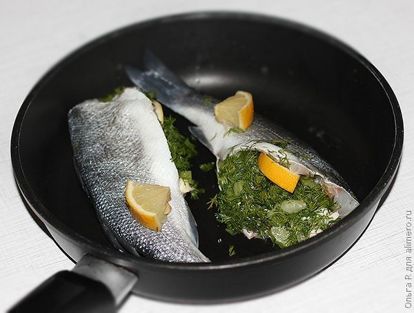 Measure out 100 ml of white wine. And fill the fish.
We preheat the oven to 220 0 and, having covered the pan with a lid or foil, we send it inside for about 20 minutes.
After the fish is ready, before serving, you need to leave it for a while to rest. Enjoy your meal!