Sbiten is a delicious, sweet drink, the main ingredient of which is honey. In addition to honey, in order to prepare this delicious drink, we need, of course, water and various supplements – spices, herbs, berries or citrus. And considering that each of the ingredients used here is very useful, the result is a drink that is very relevant for a cold autumn and frosty winter, not only warming, but also having an anti-inflammatory effect.
There are a lot of recipes for sbitnya and they differ from each other by a set of flavored additions. The main ingredients, water and honey, are used in any recipe.
And although Sbiten is most often a non-alcoholic drink, there are recipes with the addition of dry wine (white or red) or moonshine / vodka. It turns out something like mulled wine.
Today I have the recipe of the simplest of all possible drinks – mix with spices. This is an excellent drink, it is a worthy substitute for tea, especially now, when the street is already noticeably cold, and the heating of the house has not yet been turned on. Sweet, hot, spicy (confess, read drunk?), Fragrant and very tasty! Cooking?
Complexity – it is completely absent
Time for preparing – 20 minutes for cooking
Working process:

As I have already mentioned, everything is prepared very simply and quickly. It seems to me that I cooked all the spices longer, and since I have large boxes, it was not easy to find the ones needed;) But I managed. So, I prepared all the spices on the list: star aniseas.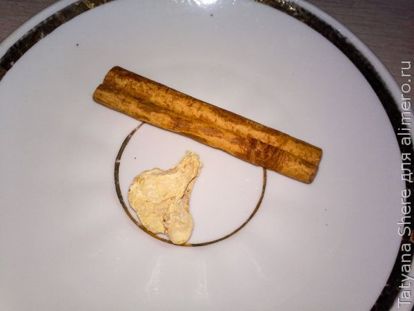 And cloves.


She put the pot of water on the stove to make the water boil. When this happened, threw all the spices. She covered the lid, reduced the heat and left to boil for 20 minutes. During this time, the spices will give their color and flavor to the water.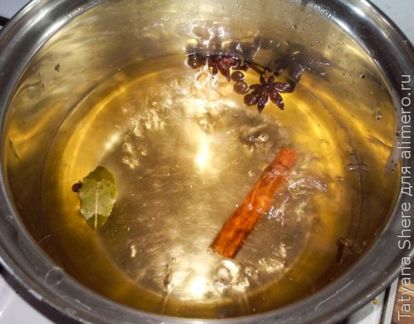 Then, after 20 minutes of boiling, she set aside the saucepan and waited until the drink cooled down a bit to add honey (I don't like to add honey to the hot — all of its useful properties are lost). Adjust the amount of honey to your taste – I love sweet, so I add 6 spoons.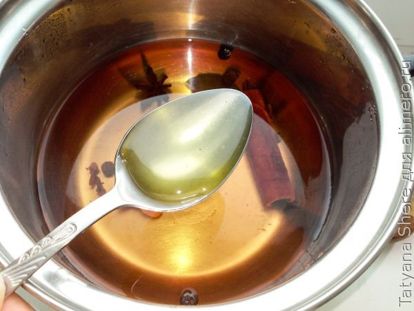 If instead of honey you use sugar (and you need about the same, or a little less), then put the sugar along with the spices. So, I added honey to the cooled to 40 degrees drink.
That's all, spicy sbiten ready!