Sbiten is a great drink. It is very tasty and healthy; besides, in the cold season, he is able to warm (if you drink it hot), and in the summer – to quench your thirst.
The main and unchanged composition of sbitnya is honey and water. Well, then you can fantasize and add your favorite ingredients. And this can be anything (what you like to use for brewing ordinary tea), for example, spices (and then you get a great spicy drink). Or, herbs (fresh or dried) and / or berries, and a useful, bright, aromatic tea will come out.
Today, I also suggest supplementing this wonderful drink with healthy ingredients: ginger, lemon and mint, and then, when the drink is ready and cool a little, fill it with honey. Such a drink not only turns out to be very tasty, but also warms well and even improves your mood when you return home from a cold street, where the sun has not yet been seen for the second week in a row, and there is solid grayness and slush around.
Time for preparing – 5 minutes of active actions, plus time for insisting on the drink itself
Cooking process:

She put the pot of water on the stove. In the meantime, the water in it boiled, prepared the ingredients for a drink.
Took the right amount of mint. In general, I just adore the combination of honey, mint, ginger and lemon. This sweet-sour-sharp taste of the finished drink I love as much, perhaps, like the cake Napoleon;)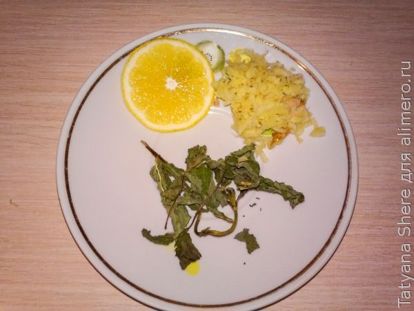 A lemon zest rubbed.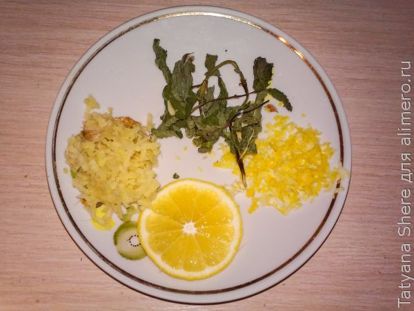 Put the prepared ingredients into the boiling water. And immediately turned off the fire. She covered the top with a towel and let it brew for 20 minutes.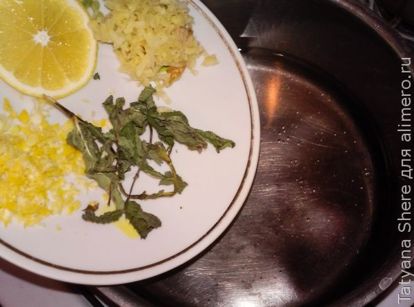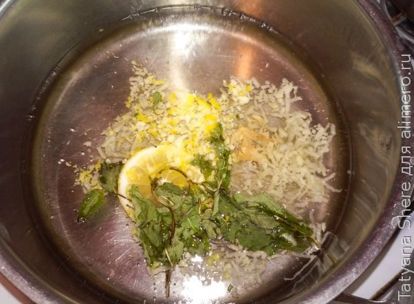 Then drink drained, added to taste honey.
All sbiten ready!