Most recently, I devoted a whole day to yeast baking, and when I realized all my ideas, it turned out that there was still a small piece of dough. Taking into account that my husband returned home with a package of delicious round-shaped sausages, I decided to experiment with them.
Well, I didn't have enough for a lot of dough – only for 3 things, but which ones. 3 sausages in dough, and even with cheese.
The idea to arrange them in a similar way came somehow by itself – it is very simple and new. So I decided to quickly share it with you.
The complexity of the recipe: easy peasy
Time for preparing: without taking into account dough no more than 40 minutes
Where to start:
And we begin with the fact that boil sausages. But not just like that, but as Yulia taught us all, with lavrushka and peppercorns. After 5 minutes of active boiling we pour out the water and cool the sausages. Out of habit, I still stand on the balcony, but there it's no longer cooler than in the apartment (and thank God it's already spring!).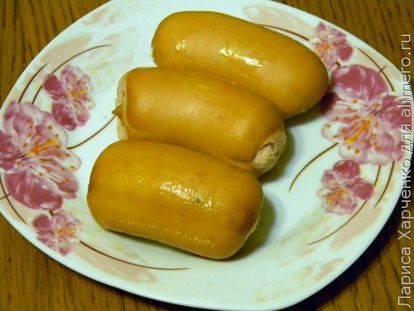 Meanwhile, roll out the dough – divide it into the number of pieces you need (equal to the number of wieners) and form long flagella.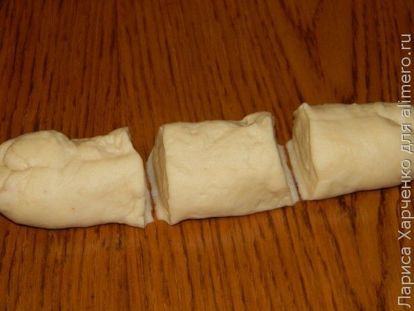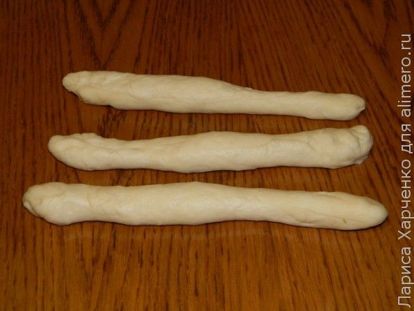 We rub cheese on the smallest grater.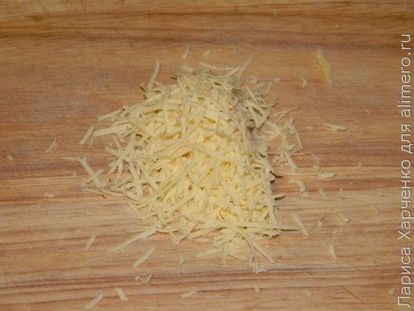 Baking pan with baking paper and just in case grease with vegetable oil. We spread our wieners at a distance from each other.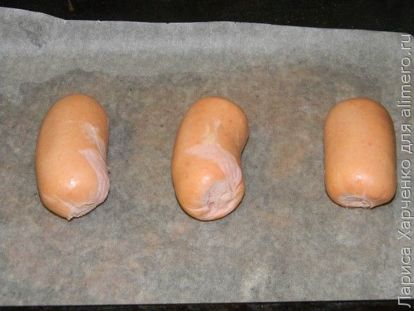 Then we wrap the sausages with flagella and fasten it tightly. Give a little time to the dough came.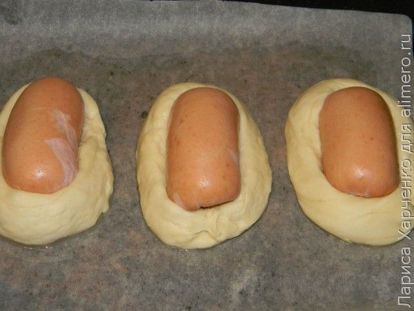 Then we grease with warm kefir and sprinkle with grated cheese. Put the pan in the already heated oven.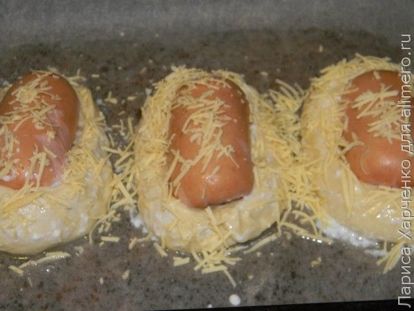 My sausages in pastry were baked for no more than 15 minutes.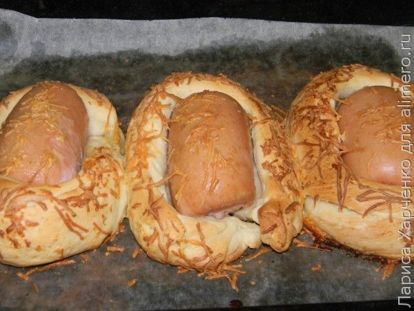 They turned out beautiful, ruddy and incredibly appetizing, and, as usual, they did not even have time to cool down! But, as it turned out, I only teased them all! And most of all myself – I somehow did not have enough.