I heard about samosy for the first time about three or four years ago. Then they were worn on the beach by a man of original appearance. As I later learned, it was a Hare Krishna. And his self-infrequently rarely decided to try.
This year in the same resort, many sellers wear triangular pies (samosas). Apparently, the novelty has become very popular.
Interestingly, this is an Indian dish that is one of the most popular in Vedic cuisine. Dough for them use all sorts of. I met recipes with even thin pita bread.
Today, I propose to make puff pastry samosy with fruit.
Time for preparing: 35-45 minutes.
To make samosas with fruit, we need:
1) ready-made puff pastry 450 g
2) 3 large apples
3) 6 large plums
4) sugar
5) a small pinch of ground cinnamon
6) 1 raw chicken egg
7) some flour
Dough defrost and unfold in the reservoir.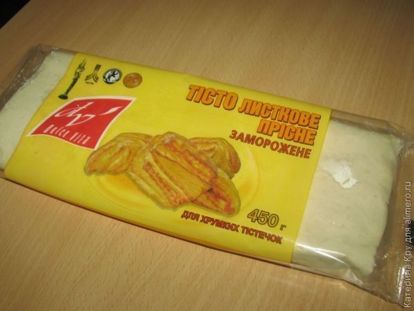 Cut it into six parts.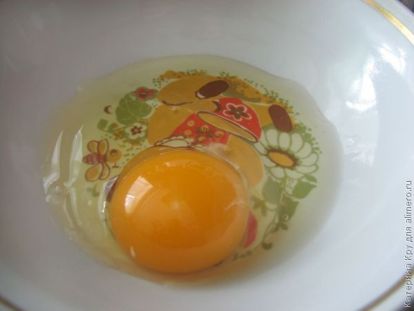 Chicken egg break into a small bowl and whisk it with a whisk or fork until smooth.
Using a silicone brush, we lubricate the surface of each rectangle with egg scum.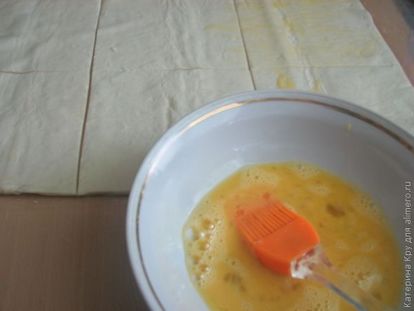 Fruit is well washed. Divide the plums into halves and extract the bones. Apples are cut into slices, removing the core and, if necessary, the peel.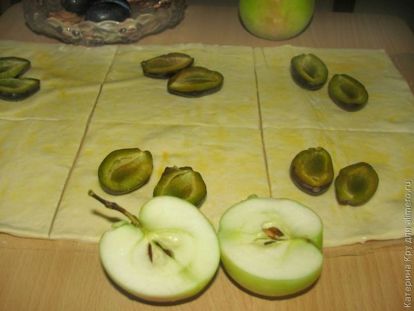 We put plums and apples on puff pastry on oiled squares. Fruits can be used any: oranges, bananas, pears, apricots. As with any pies, each filling is tasty in its own way.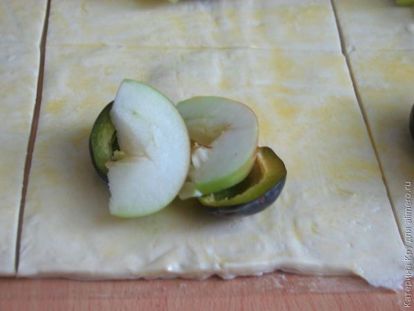 Add sugar to taste on each of the pieces and put them in triangles.
Using sifted wheat flour, we press the edges of the pies and wrap them so that the fruit juice does not flow out during baking.
Top lubricate the remaining beaten egg.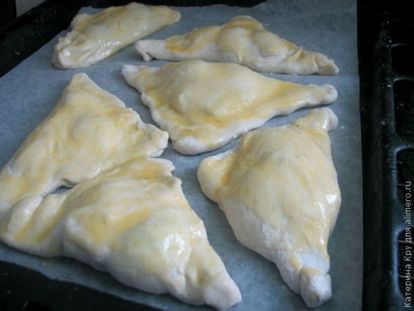 Sprinkle with sugar and ground cinnamon.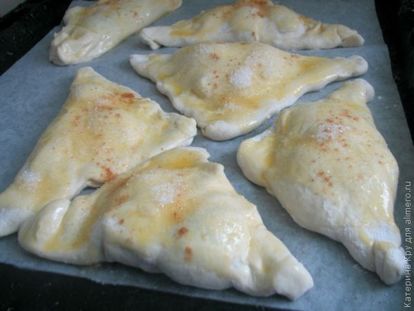 We bake samosas in a preheated oven on low heat for 15-20 minutes.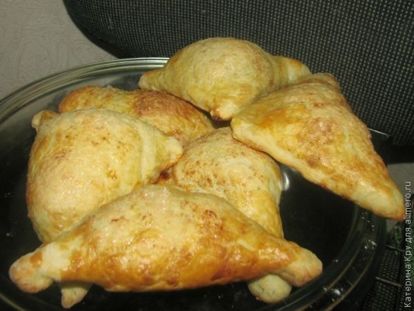 Hot big puffs have amazing aroma, wonderful taste and sugar crust.