Drying is the type of snack that can be found in any store. They are small, ring-shaped, dry, crunchy and slightly sweet. They look like small, tiny bagels. They are often sold strung on a string. And drying is ideal as a simple and affordable treat to tea.
Dryers purchased at the store may contain various additives, colors, flavors, taste stabilizers and other completely unhealthy chemicals. There is still the risk of not buying fresh goods. Therefore, I armed myself with a recipe for home Russian dryers. Making the dough for them took only 5 minutes. And although the formation of rings is a bit tedious, but as a result there will be a large supply of delicious crisp pastries, so it's worth it.
Drying is usually made from water, eggs, flour, and salt, but this recipe contains condensed milk, which makes them taste more sweet, more like cookies. My husband really likes. All the ingredients for my dryers would probably be more suitable for a soft version of the dessert, but the dryers have their own special taste, crispy texture and vanilla flavor.
Level of difficulty: medium difficulty.
Time for preparing: 1 hour 30 minutes.
For the preparation of Russian dryers will need the following products: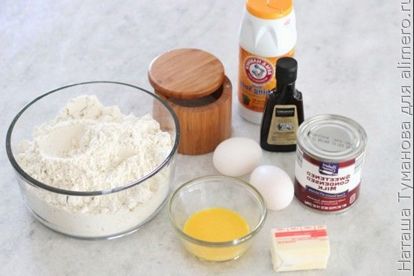 First, I warmed the oven to 180 degrees. Laid out on a baking sheet of parchment paper.
In a large bowl with a mixer, mixed condensed milk, eggs, softened butter (it really should be soft, so it's best to remove it from the refrigerator beforehand, otherwise it won't mix well and well with dough) and vanilla.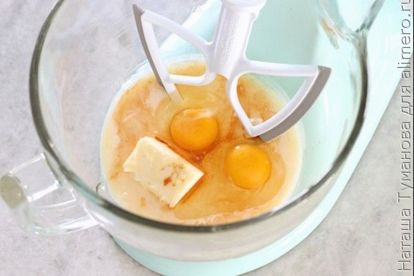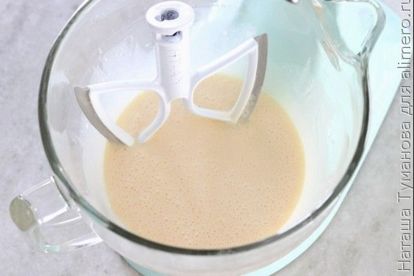 In another bowl mixed flour, soda and salt. Gradually add flour to the milk-egg mixture, stirring constantly. The dough becomes very thick and dense, so you have to mix everything with great diligence to make a homogeneous mass.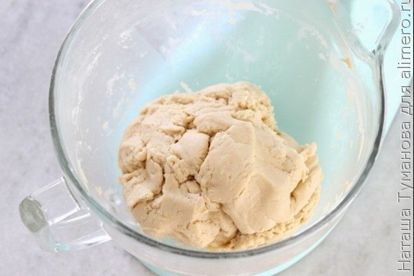 I took a piece of dough and made a ball out of it. She rolled it into a rope, cut off a small piece of it and put the ends together. The same is done with the rest of the dough. You can roll the strings both thick and thin – as you like best.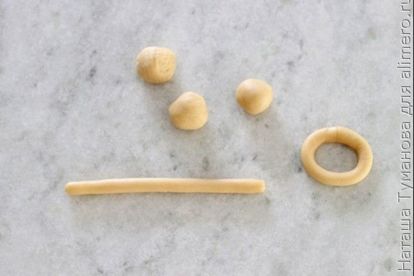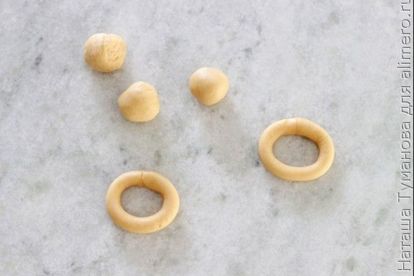 Mixed 1 egg and 1 tablespoon of milk. She put the formed rings on a baking sheet and smeared it with a milk-egg mixture.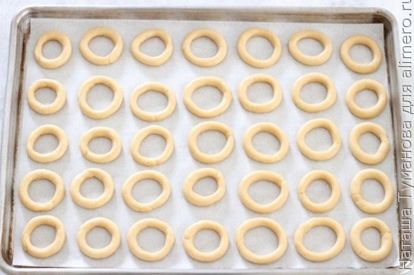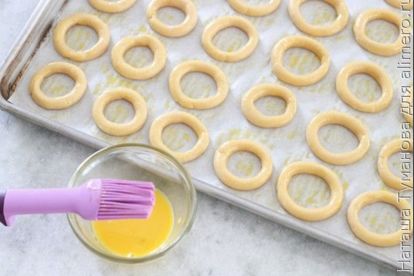 You can sprinkle poppy on top or add poppy to the dough itself. My favorite bagel – with sesame. Therefore, instead of poppy, you can use sesame seeds. The aroma will turn out indescribable!
Baked drying in a preheated oven for 20 minutes.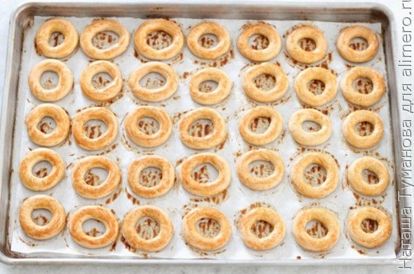 Cooking time may vary depending on the thickness of the dough rings, the oven and how crispy you want to get baked goods. I like a more crisp option, so I made the rings thinner and baked the whole 20 minutes. If you cook it thicker and bake for 15 minutes, then the drying will be softer.
To save time, you can simply roll the dough into strings and bake them with chopsticks. It is much faster, the taste is the same, but they will not have the look of real dryers.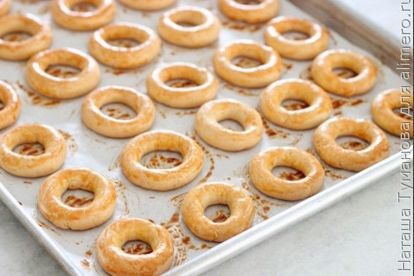 Russian drying turned out to be ruddy, fragrant, crispy and very tasty. Cool! Drying can be stored in a tightly tied bag or a well-closing container.