I always really wanted to try chestnuts. And then I went to a nearby store and here they are, so beautiful and delicious. And, as always, my big problem is to buy first and then think what to do with it.
Having read on the Internet as they are prepared, I wanted to not just fry or bake, but try something original. Got a royal recipe.
Royal is a steamed dish without the use of flour. Refers to the palace French cuisine.
I liked the idea. I looked into my supplies, turned on the fantasy and forth.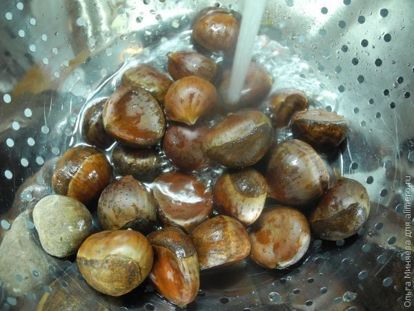 Made cuts so that the chestnuts do not burst.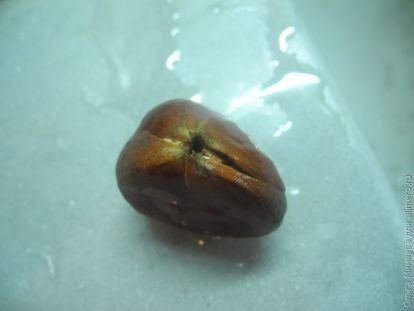 She poured chestnuts with cold water, put them on the fire and brought to a boil. Fruits cooked at least 12-15 minutes. Chestnuts are cleaned hot, which I did. It is necessary to remove not only the shell, but also all the membranes. Finished fruit rubbed with a blender to obtain the consistency of mashed potatoes.
In the blender bowl, smashed 8 quail eggs and beat them with a pinch of salt. At first I took 6 pcs, but then it seemed to me that this was not enough and I added a couple more.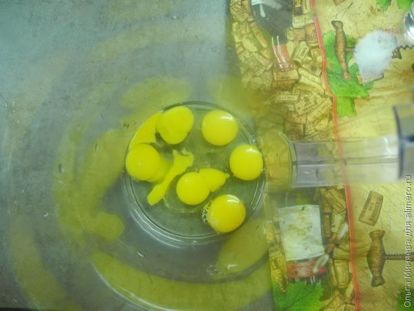 After the eggs were beaten, she added broth and milk. Mix well.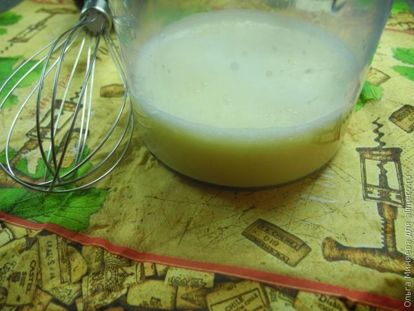 Combined chestnut puree with egg mixture. Stirred up.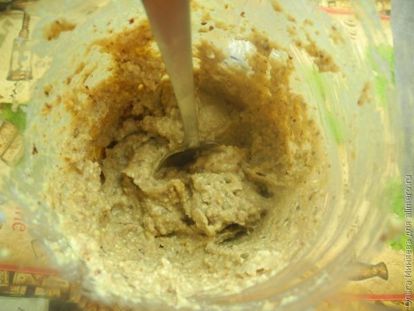 Capacity for baking abundantly greased with oil and laid there royal. A deep pan filled with water and put the form there. So I got something like a water bath. Baked in an oven heated to 200-220 ° C for 35-45 minutes. Readiness checked with a wooden stick.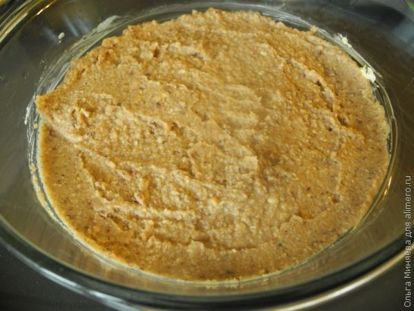 As soon as the dish was ready, took it out of the oven and cooled it, without removing it from the water bath. To remove the Royal, immerse the container in boiling water for a few seconds and turn it over on the plate.
Royal is good chopped evenly in small portions with hot spicy broth. Light, hearty dish. Taste pronounced nutty, slightly sweet.