Today we are preparing a Mojito non-alcoholic cocktail for the whole family at home – it turns out very fragrant and refreshing!
In order to make this summer, tasty, aromatic and refreshing drink for the whole family, you and I will need:
The difficulty of making non-alcoholic mojito at home: everything is incredibly simple, there would be ice on hand and all the components necessary for a cocktail
How much time is needed: on the strength of 10 minutes, only you should take care of the presence of ice in the freezer
The course of actions proposed for you during the preparation of a Mojito non-alcoholic cocktail at home:
First of all, we are determined with the dishes for the supply of this refreshing drink. As a rule, these should be not quite ordinary glasses, but a bit exotic – a Mojito originally from Cuba!
First, lay out 4-6 leaves of the washed fresh mint into the selected glasses – they should be cut off from the twigs.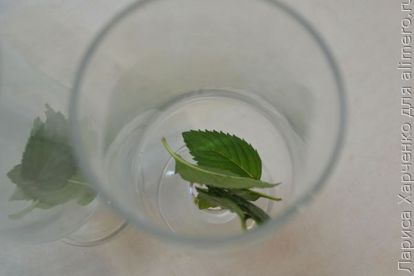 Next, let the sugar. Here I went a little wrong. In the original, you should use the real cane or, in other words, brown sugar – for greater benefit and compliance with this recipe and the Cuban mood. In view of his temporary absence in my kitchen, ordinary white sugar, which is familiar to our eyes, went to work.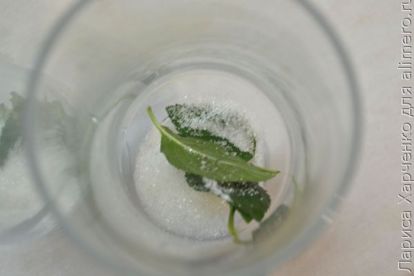 Lime thoroughly washed with a brush. We cut off ¼ its part, divide the resulting piece in half and squeeze the juice out of each into a separate glass, and then throw it in with the skin.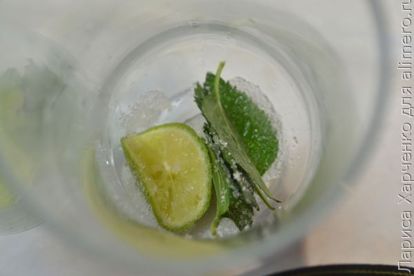 Next, we will need something like a wooden or granite pestle – we are using them to crush or grind the contents of the glasses in the most accurate way, as if putting everything together.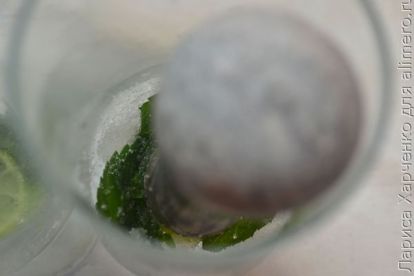 Lime thus made more juice, and the sugar began to dissolve little by little.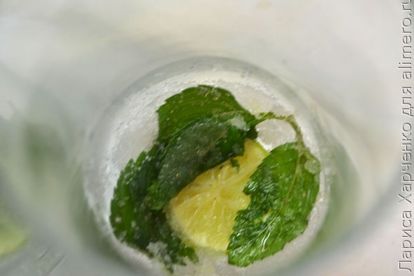 It remains only to add ice and pour all the sprite!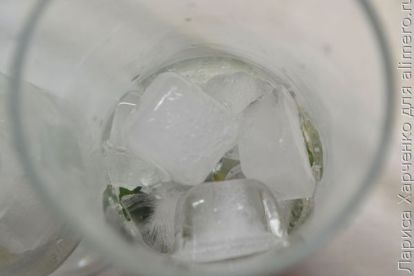 Our amazingly delicious and refreshing cocktail is ready!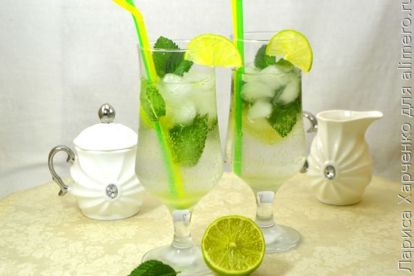 Cook with pleasure!