Today is a big holiday – Baptism. Our father-in-law came to visit us. He had not visited his grandson for a long time. That came a reason to see. Otherwise, life goes on as well – everything is business, work and care. We didn't meet at Christmas – we all had a family illness and didn't want to transmit the virus to others. Christmas is over, but the Christmas holidays are going on, which means that the time has not yet ended to exchange kalachami and give them to relatives.
So, today I spent several hours of my time baking homemade rolls for my father-in-law. He always tried to be kind to me, and for him to bake is a pleasure.
By the way, bake kalachi or it is better to say I will make dough for rolls in a bread maker, which he presented to me on March 8 a few years ago. This kitchen assistant pleases me every day with a delicious bread and a porous, beautiful yeast dough. I think you have seen these recipes in my selections, but there is no such recipe.
For the preparation of yeast dough for rolls are needed such products:
For sprinkling need a poppy
For lubrication need a piece of butter
For lubricating rolls need 1 egg and a pinch of sugar
Complexity: quite easy if the kitchen is a bread maker and a little more difficult if you need to knead the dough by hand
Dough kneading time: 1,5 hour
Proofing time: 30 minutes
Baking time: about 30 minutes
Output: 2 rolls
Preparation of rolls should be started in advance – 1.5 hours before the planned baking time. This time is necessary for the technician to knead the dough on the Kneading program.
In the bread maker we send all the ingredients for the dough. The sequence of bookmarks is different, depending on which model of bread machine you got. I first need to add wet (milk, egg, butter, room temperature), then dry ingredients (salt, sugar, flour, vanilla sugar) and at the very end – dry yeast.
As I have already said, we turn on the Kneading program and do other things for 1.5 hours. After this time, the program will signal that the dough is ready. Now you can work a little to make the rolls beautiful. This work is easy and enjoyable.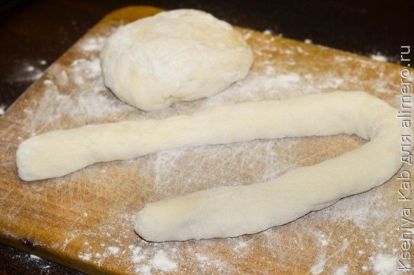 Of the three flagella weave a pigtail, connecting the ends into a ring.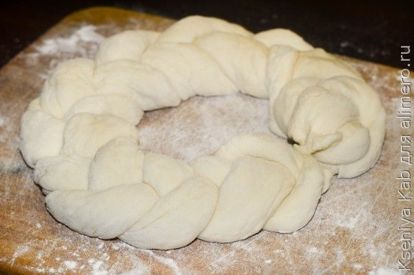 From the fourth flagellum we tear off a small piece and connect the ends of the pigtail to it so that the junction points are not visible.
We send a pigtail in the form greased with butter.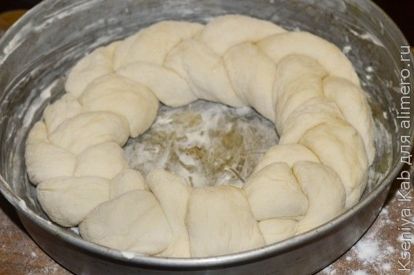 The fourth flagellum is joined into a ring and placed around the pigtail around the edge of the form.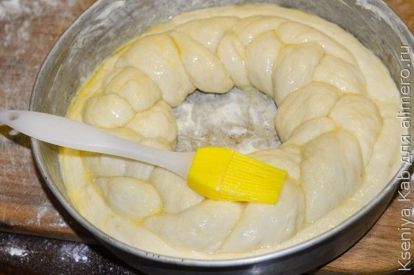 Egg mix with sugar and grease them roll.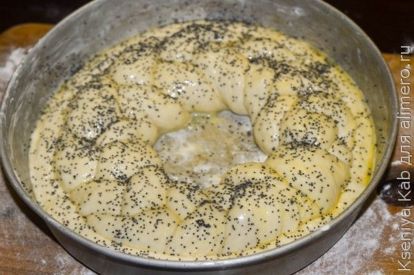 Sprinkle poppy seed over the top and leave it in a warm place for 20-30 minutes. During this time, it should increase in size by 2 times. Now you can send it in the oven to bake at a temperature of 160 degrees to a beautiful amber color.
While preparing the first roll, do the second and leave it to rise in shape. They pulled out the first roll out of the oven, and instead send the second roll.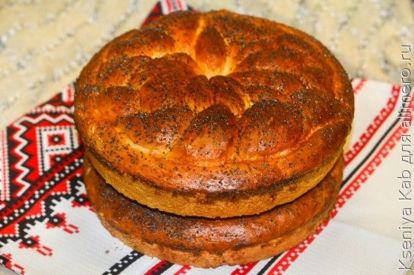 Ready kalachi cover with a napkin so that they steamed and become soft. After 15 minutes, take the pastry out of the mold and cool on a wire rack.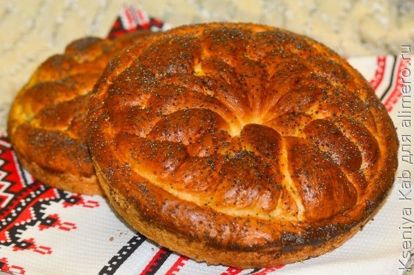 Here are ready rolls! Bake on health!