I have already shared the recipe for pumpkin shrimp with pumpkin, now I suggest to try another option that uses a mixture of cheese with cottage cheese and parsley as a filling. In terms of popularity, one is not inferior to the other, but with cheese you can fry platzinda at any time, and with pumpkin you can still find it seasonal.
Ingredients for the dough: 400 ml of kefir, 2 eggs, 0.5 tsp. salt, 0.5 tsp soda, 5 cups of flour, 1 pack of melted butter.
Ingredients for the filling: 250 g of cheese, 200 g of cottage cheese, 1 egg, parsley.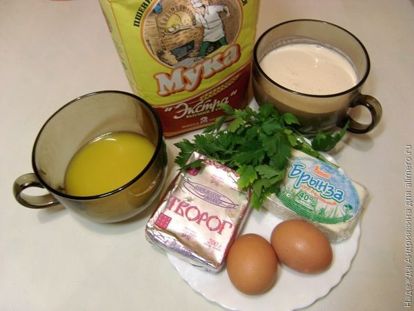 Pour soda and salt into kefir, dissolve and then beat with eggs.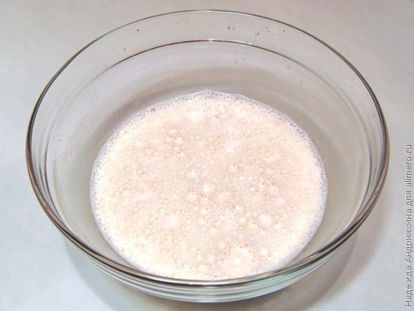 Add the kefir mixture to the flour and knead until the dough is obtained. It turns out soft, but not sticky.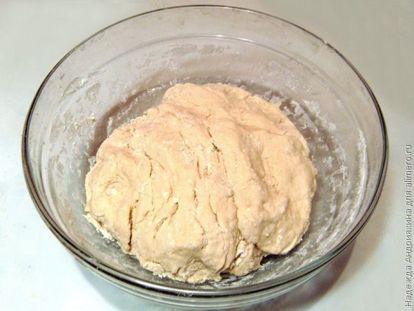 Divide the dough into 5 parts and roll into balls.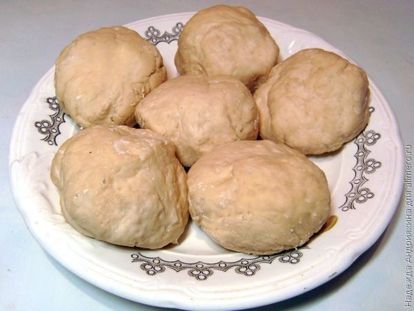 Knead the ball in the cake and roll out into a thin circle. Melted dough butter grease the dough to half and fold in half.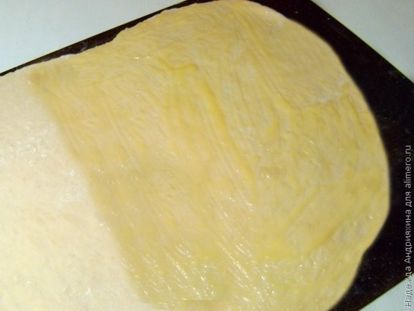 Slightly press the layers with a rolling pin and lubricate half of the already folded dough. So we repeat, until you get a triangle with 8 layers, fold it in half from corner to base, we get a cake in 16 layers. These cakes should lie down for about 15 minutes under a napkin, after which you can roll out and put the stuffing.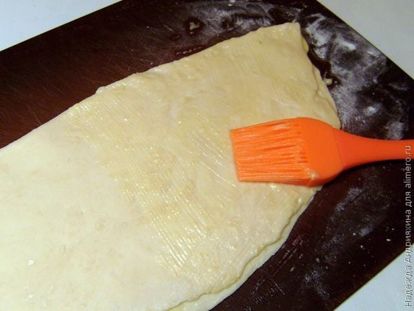 While the dough is in the proofing, prepare the filling: cut the cheese and cottage cheese, add a raw egg and finely chopped parsley, mix everything.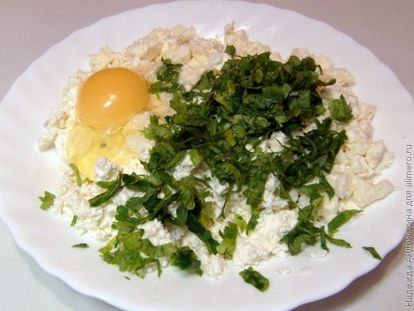 We take a puff pastry, again roll out into a pancake, put the stuffing in the middle.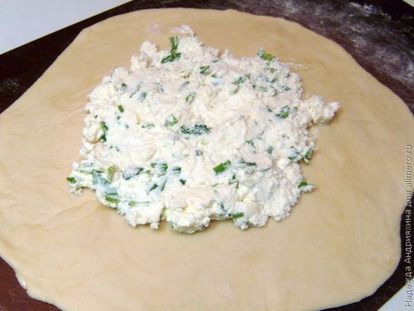 We bend the edges to the center, pinch only in the middle, and expand the edges like a flower.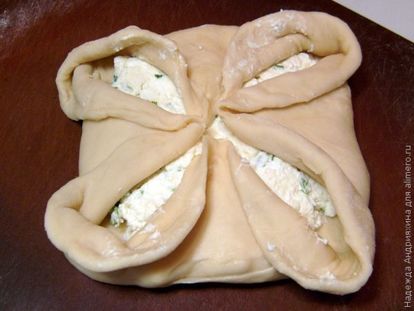 Free edges are also bent to the center, we get a polygon and pinch it. Using a rolling pin, round the cake, but do not roll it out too much so that the filling does not come out.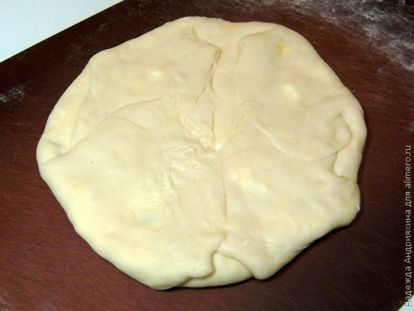 Fry first one side of the plate.
Turn over to the other side and fry under the hood.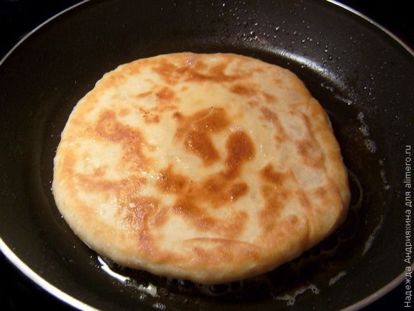 Placnda fold in the foot and cut into hot triangles. However, and cooled they are very tasty.