In the wonderful squash season (how glad I am that it is so long.) I'm still not tired of experimenting and preparing various goodies from this healthy vegetable …
And today I decided to please not only lovers of seasonal vegetables, but also puff pastry admirers, and fans of cheese dishes … Today I will tell you about this yummy – about an incredibly simple and fast to prepare, as well as an incredibly tasty snack from you probably guessed zucchini, cheese and puff pastry … you are already intrigued.
It's about delicious puff snails, which can be a great alternative to morning or evening sandwiches. Do not want to try.
To prepare these snails you will need:
The complexity of the recipe: everything is very simple
Required cooking time: about 40 minutes
The algorithm proposed for the preparation of snails actions:
To make our wonderful snails, we will need thawed puff pastry, grated cheese and zucchini pre-cut and fried.
So, first defrost the dough and divide it into medium-sized rectangles.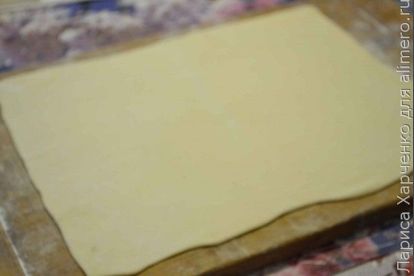 Then we grate cheese – I have suluguni again.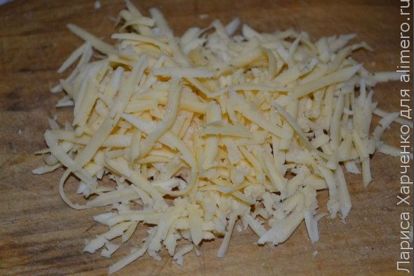 But with the zucchini will have to work a little – we first cut them into long thin strips.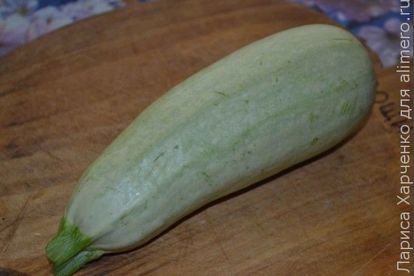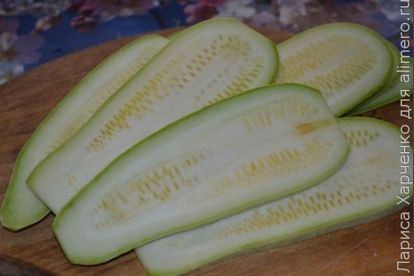 Then we land and leave for some time, so that excess moisture is gone.
Then spread on a baking sheet, sprinkle with butter and bake until done.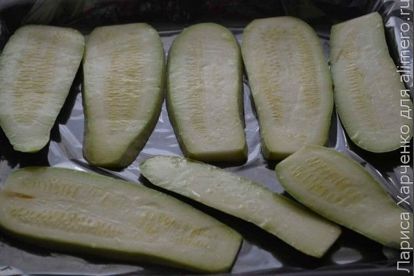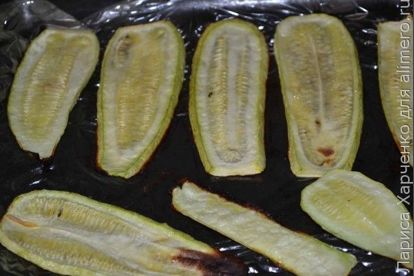 Spread zucchini strips on the rectangles of dough, and sprinkle with cheese all over it generously.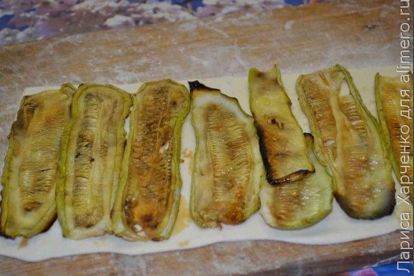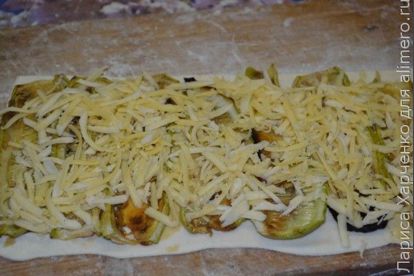 Now quite tightly roll everything into a roll and cut into washers.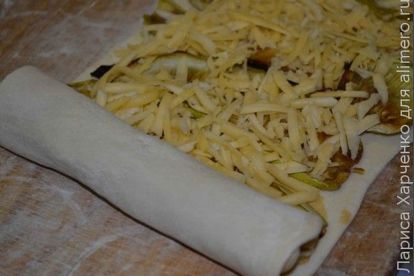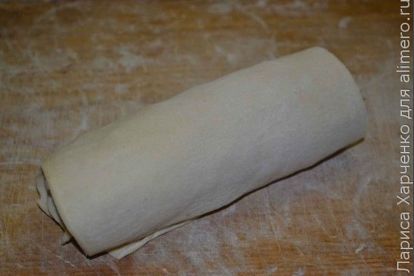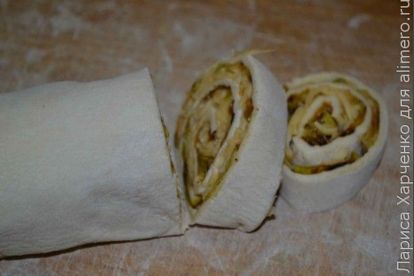 Spread the washers on a baking sheet and put them in the oven – they will bake for 15 minutes until the dough is ready.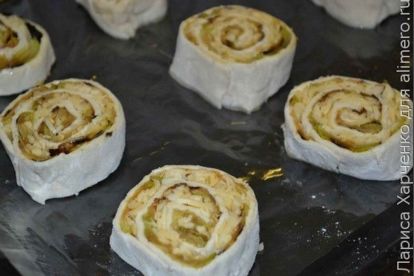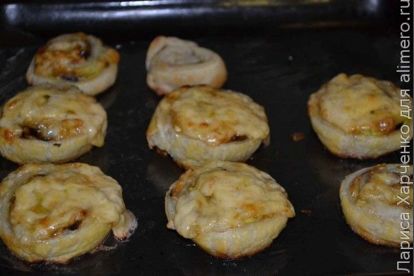 Such snails are nice and hot, and already completely cooled. They are great for a plate of vegetable soup, and for a cup of aromatic coffee …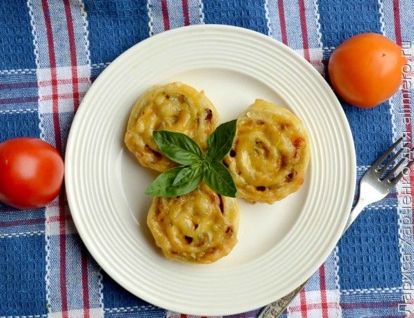 Interesting, and with what you would like them more.