Puff cups with sausage in a spicy-sweet sauce can be attributed to the dishes on the doorstep. I looked for a long time for a receptor, but I tried it quite recently, meeting friends.
The unique taste of juicy stuffing, hidden inside the plump, crispy shell of dough, will pleasantly surprise your guests despite the unpretentiousness of the original ingredients.
The original proposed use for the sauce of orange marmalade and Dijon mustard, but if you replace the marmalade with any sour jam, and Dijon mustard – normal, the result will be no worse. This is exactly what I did when I was tempted by the sauce, which brings a savory flavor to a very simple dish.
For the preparation of these snack baskets we need the following Ingredients: 500 g ready-made puff pastry, 300 g half-smoked sausage, 2 tbsp. l jam, 1 tbsp. mustard, 100 g of cheese and parsley leaves.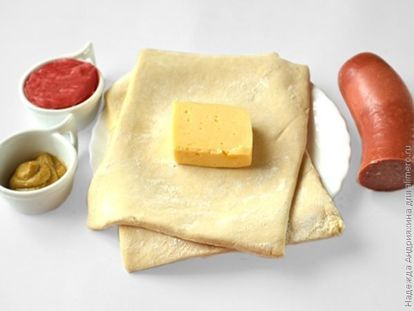 Make the sauce by mixing mustard with jam. I used jam from the juice and pulp of red currant without pits. Red currants are sweet and sour; it seemed to me that this was a good combination.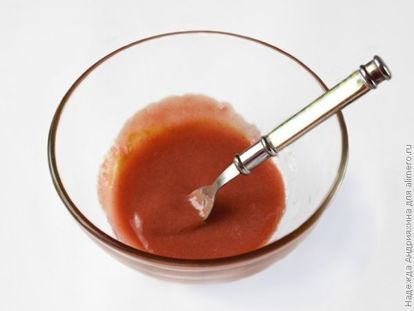 We cut half-smoked sausage into small cubes. In general, you can take, in my opinion, any sausage: boiled and smoked, although smoked will probably be stiff.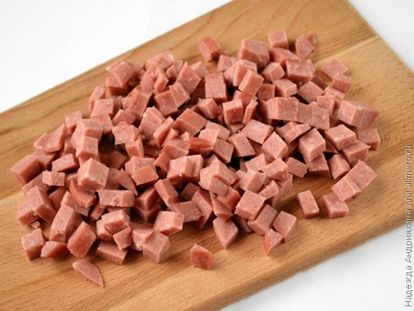 We shift the sausage to the sauce and mix.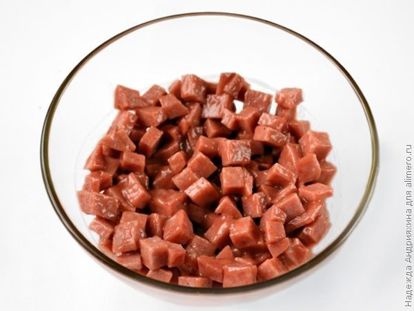 Thawed puff pastry slightly roll out and cut into squares.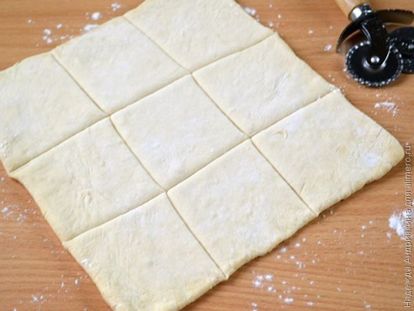 We put the dough squares in a cupcake or muffin mold, forming the bottom and beautiful folds of dough. Metal shape must first be lubricated with sunflower oil.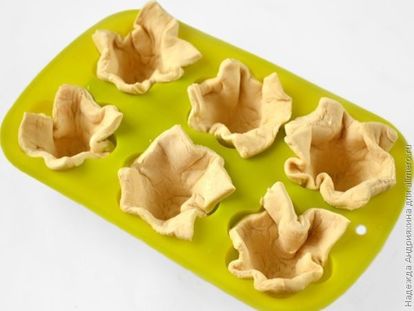 Put in each cup a sausage stuffing with sauce.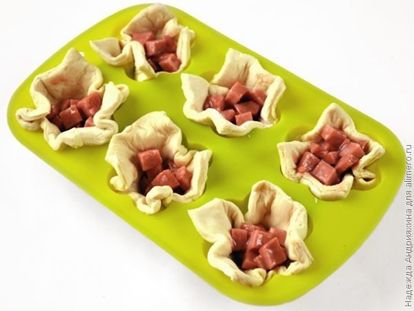 Sprinkle the filling with grated cheese on top and send the form into the oven, preheated to 180 degrees, for 15 minutes.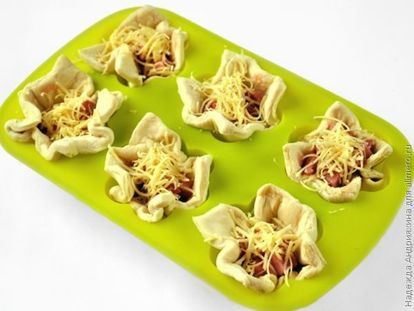 Bake until golden. We spread cups stuffed on a dish and decorate with leaves of parsley.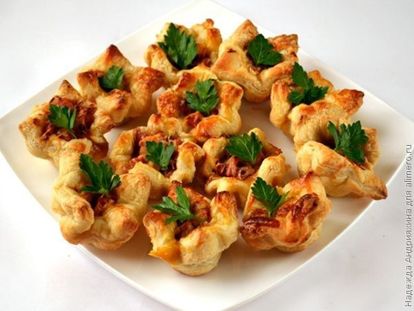 Do you know what's most amazing? These quick puff cups made a real sensation among my guests, I myself didn't expect how tasty it all will turn out, so I strongly recommend everyone to try it, especially since there is no effort and everything is ready in half an hour.