My daughter just loves puff bubbles. I think that not only for the taste, but also for the name too) But the fact remains and I don't have to bake them much.
Degree of difficulty: nothing complicated!
Time for preparing: less than an hour
Ingredients we need:
We will use the dough store, ready-made, which will significantly simplify our baking process and reduce the time – this is also very important! We take it out of the original packaging and leave it for defrosting. At different temperatures in the kitchen, it usually takes me 40-60 minutes. But since I do this in advance, I do not consider it a separate waste of time.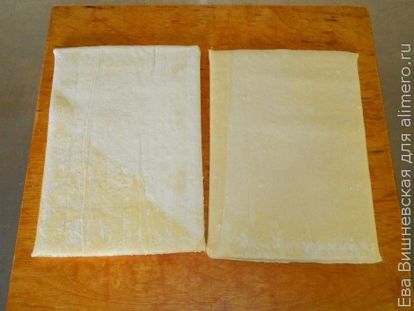 Roll out the dough quite thin.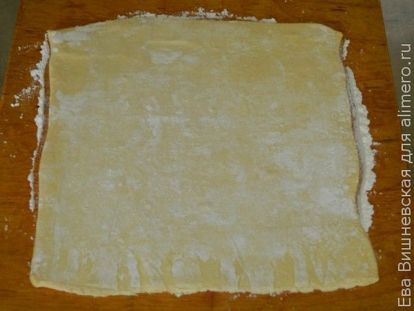 Cut circles with a cup, just as we do for pelmes.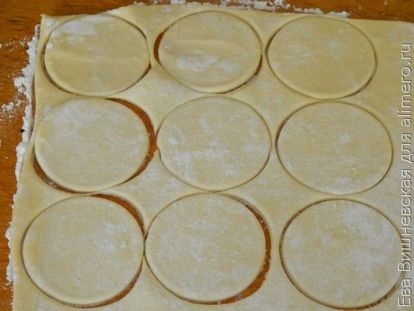 Remove excess dough, it will come in handy later. Grease each circle with vegetable oil.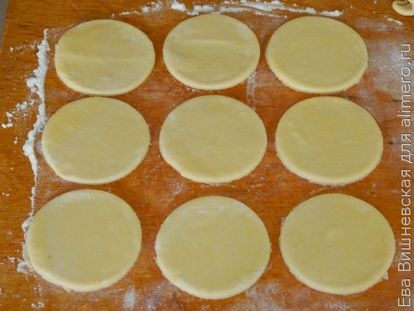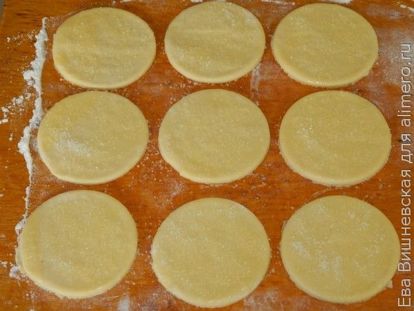 And on top – poppy.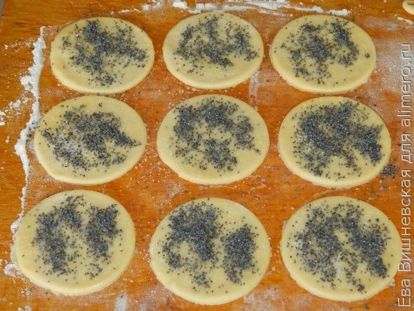 Peanuts fry and clean is not necessary. Just cut with a knife somewhere in 4 pieces each nut. In this part of the skin will peel off by itself – throw it away.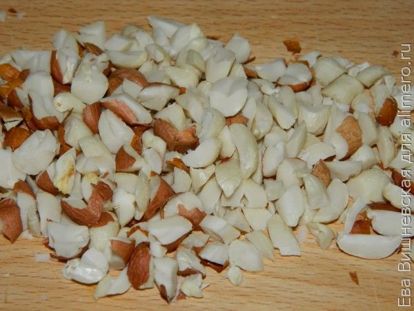 We spread nuts on poppy seeds, but on a half circle, and not on the whole surface.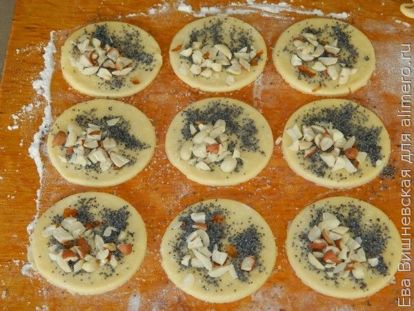 Covering the nut-free half of the dough.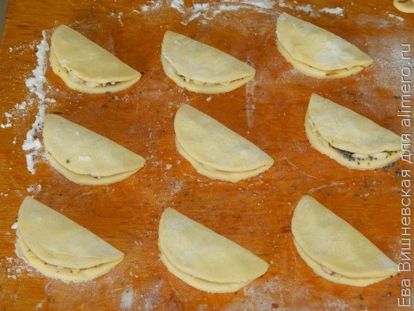 We spread on a baking sheet (it is also greased with vegetable fat) without stepping back a lot from each other. We put in the oven with a temperature of 210 degrees. Bake for 15-20 minutes. At this time, our pockets will open and swell – or rather, will swell) Turn into bubbles. Crunchy and tasty.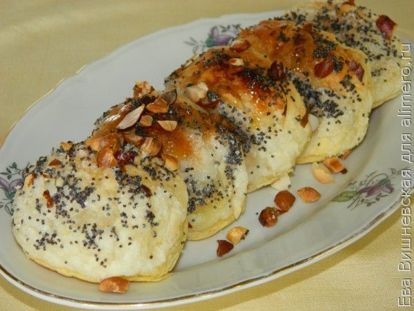 When I baked them for the first time, I thought – why should they be folded in front of the oven in half, when they still open. The next time I just sprinkled the cut circles with sugar, poppy seeds and nuts and set to bake.
Of course, they rose, but the effect was very different. It was not so beautiful and not so tasty. This is not very clear wisdom) By following it you can get very tasty pastries. Good appetite!