My love for puff pastry knows no bounds. Well, it's very tasty! And, what is especially pleasing, baking out of it is prepared quickly, and you can experiment endlessly with the filling.
Today I decided to use dried apricots as a filling. And so that the puffs looked unusual, I made them in the form of bows.
Cooking time (provided that the dough is thawed) – 45-50 minutes.
The difficulty is medium.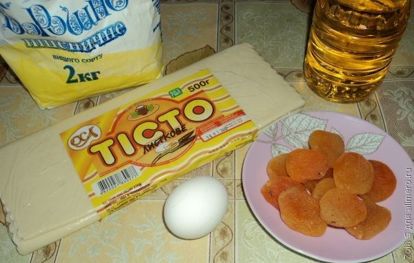 Cooking
Wash dried apricots and cut them into strips.


Puff pastry free from packaging and cut into squares. Squares can be made of different sizes, which I did not fail to do (you will see a photo later).

Mix yolks with 2-3 tbsp. l water.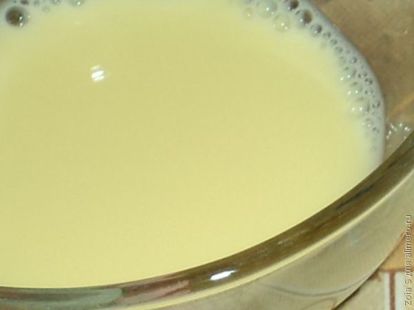 Brush them with puff squares on one side. This must be done so that the dough will stick together and the bows will not disintegrate.
In the middle, on the diagonal lay dried apricots.
Council Try to keep dried apricots out of the product. I made such a mistake in some puffs, and dried apricots burned.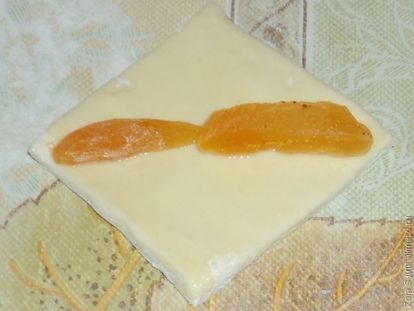 Fold to make a triangle. Make cuts in the middle.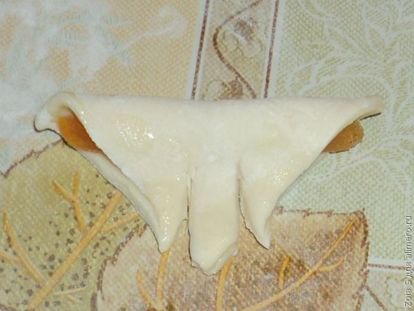 Wrap the resulting strip and slightly twist the edges to give the product a bow.