Puff balls look pretty interesting. Eating them is fun and tasty, especially for children. This pastry is well suited for tea and coffee. If you take a sweet apple and carrot for the filling, you may not even add sugar, which will be a rather rational and useful step.
And today I will tell you the recipe for making such balls filled with carrots and apples.
You will need:
Puff pastry
Carrot
An Apple
Sugar
Starch
French herbs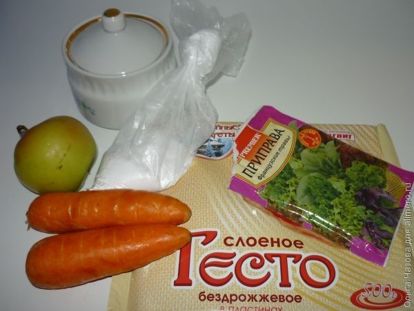 Let's start with the preparation of the filling. Wash and clean the carrots.
Three carrots on a fine grater.
When the carrot is ready, proceed to the apple. Also, grate it three times, but on a larger one, otherwise an apple will give a lot of juice.
Mix carrot and apple. Add a couple of spoons of sugar.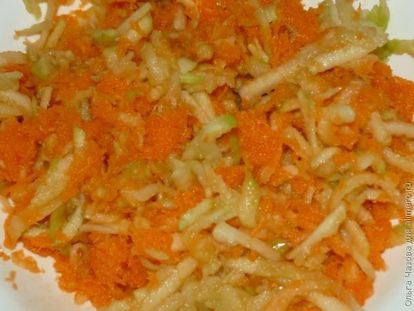 Add to the filling seasoning French herbs. (If for some reason you don't like this seasoning, you can replace it with cinnamon.) This will give our stuffing a noble aroma and taste.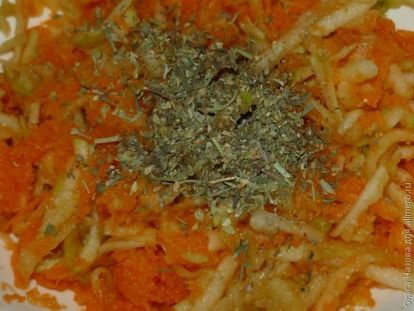 After the sugar, our mixture will give the juice. Therefore it is necessary to add starch. When starch is added, mix thoroughly.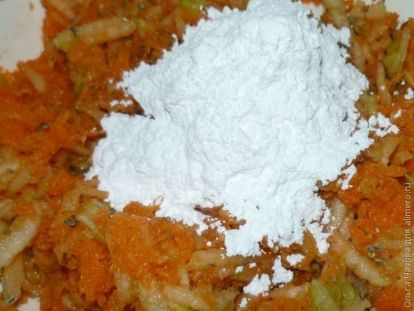 Now let's do the test. In order for us to make beautiful balls, it is necessary to cut the dough into long narrow strips.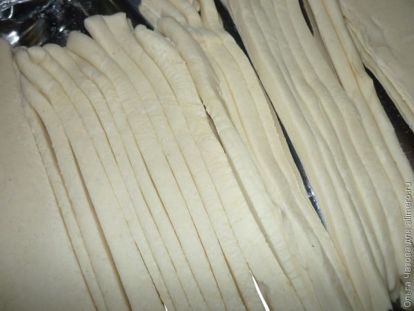 Then we collect the dough in the form of a snowflake.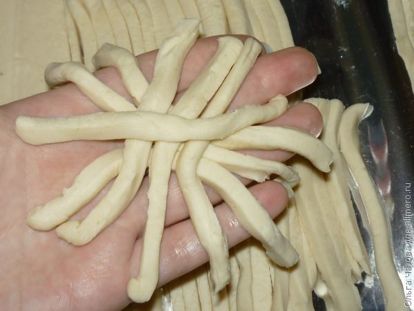 In the center of the snowflake put a teaspoon of filling and pinch. Then we take several strips of dough and wrap our future balls with them.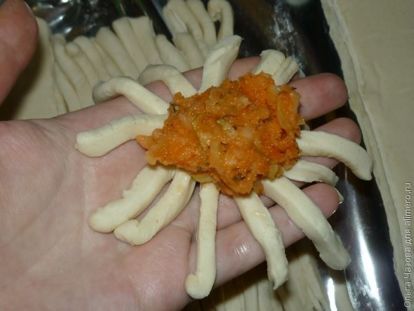 Lubricate the baking sheet with oil and place our dainty on it.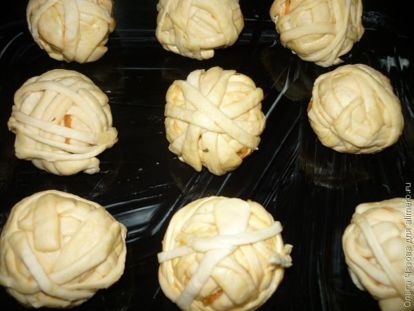 We bake the balls in the oven heated to 200 degrees for 15-20 minutes and remove.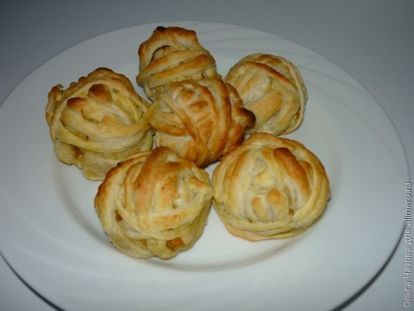 For beauty and taste, it is necessary to sprinkle our balls with icing sugar. Powder can be prepared by yourself with the help of a coffee grinder, and you can use already prepared. This time I took the finished powder and sprinkled each ball on top.