When we have some reason and my spouse is in the mood, then I always have a chance to eat a piece of good, but no – just great meat for dinner …
I have already told here once that a good friend of my husband and his godfather concurrently with some time became a local restaurateur. Personally, I do not see him very often, and I have practically no opportunity to explore all the wisdom of high restaurant cuisine with him. But her husband occasionally manages to get to his master classes, which he arranges exclusively for a cheerful male company …
Despite the fact that all MCs often boil down to cooking snacks, and I don't really appreciate my husband's participation in such events, I occasionally still close my eyes to this, because I know that I will surely have a couple of interesting recipes as a reward …
Judging by the godfather's words, the way of cooking steaks, which I want to tell you today, is common in some places. It's not difficult at all to cook this way, so my husband takes on this mission with pleasure …
Cooking time: 15 minutes
How difficult: everything is simple enough
Working process:
The meat that you decide to use for steaks should be cut into layers at least 12-15 mm thick.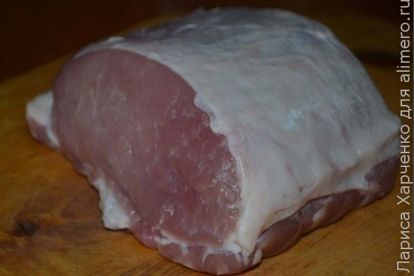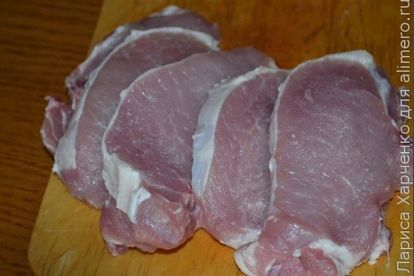 Future steaks we pickle in a mixture of dried rosemary and olive oil. We will not deliberately add salt, because in the process of cooking we deprive the meat of juiciness and tenderness – we will have salt only in the sauce.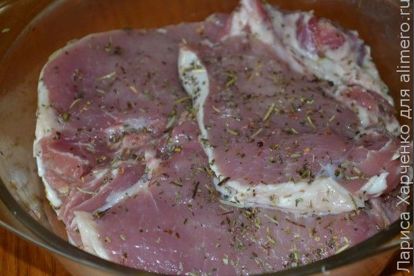 After half an hour of marinating, warm up the frying pan with a thick bottom and spread the pieces of meat on it. We will fry it on fairly high heat for one and a half to two minutes on each side.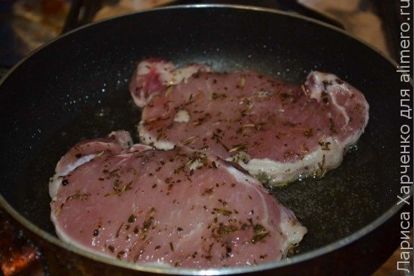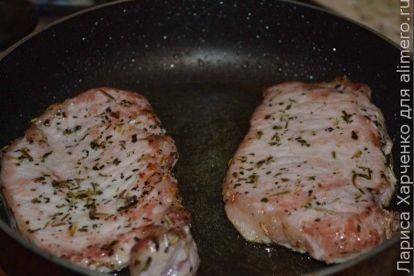 When a pretty, crusty crust forms on steaks, we spread a sprig of rosemary over them, add water to the pan (quite a bit), cover the lid, reduce the heat a little and leave for 3-4 minutes.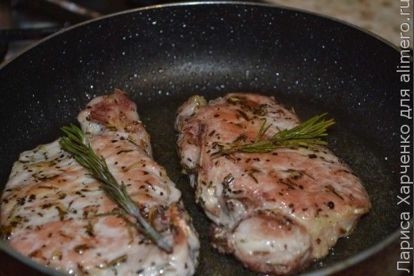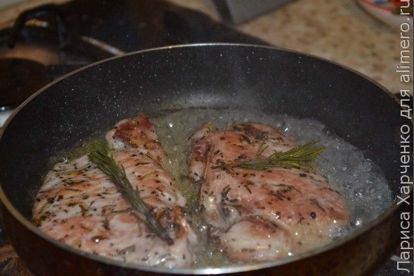 Then lay out the steaks on a plate, cover them with a saucer and wrap in a towel, and then continue to cast over the sauce …
Dissolve starch in water, add soy sauce and pour into the pan – prepare the sauce, stirring, until thick. If necessary (for the sample), you can add a little salt, given the fact that we did not salt the meat at all.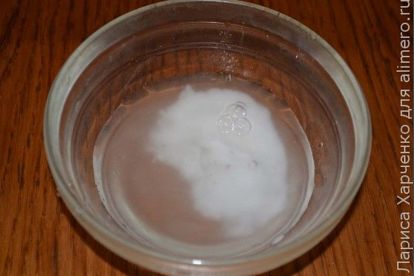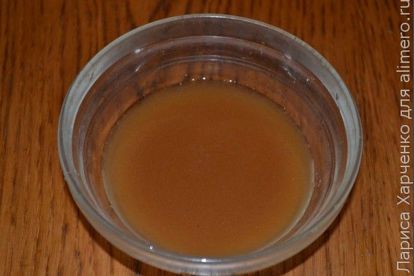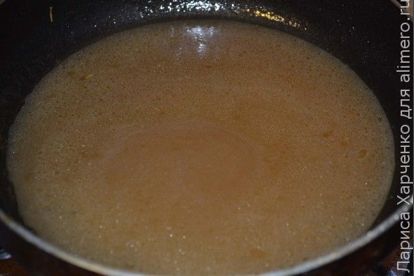 When the sauce is ready, pour it into a sauceboat and serve it along with the meat.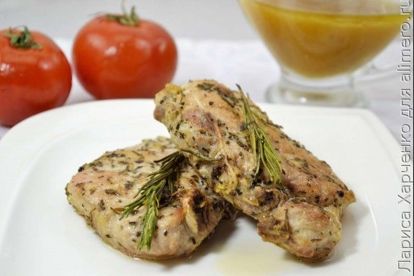 Enjoy your meal!