Dried plums or prunes, a terrific ingredient in cooking. With the addition of prunes to the dishes, they become not just special, but acquire a taste that is no longer comparable with anything else. We are always attracted by unusual combinations of tastes and ingredients.
I often cook this dish at home for dinner, as well as for holidays. Roasted pork ribs stewed with prunes is an excellent combination of taste and aroma.
Pork ribs can be braised with prunes, dried apricots, vegetables, mushrooms. Thanks to different ingredients we get different taste, color and aroma of ribs.
You can take not only pork ribs, but also beef. Optionally, you can use a little of those and others.
For the preparation we need:
pork ribs – 1.5 kg
prunes with a stone – 0.5 kg
salt
ground black pepper
Bay leaf
vegetable oil for frying
Cooking method:

Ribs should be chosen with a good layer of meat. Inspect the pork ribs, rinse under running water to remove dirt and residues of hemp, small bones. Cut with a sharp knife along the rib bone into small pieces. If necessary, carefully cut in half.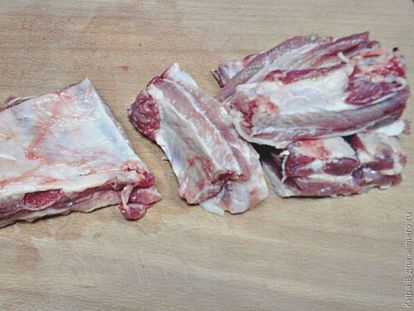 Cut the ribs into a large bowl, and cover with cold water to remove the blood, after a while, drain the dirty water and fill with new for 30-50 minutes.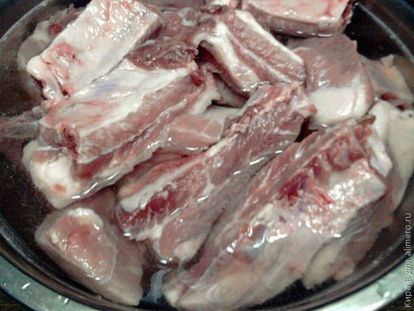 Drain, dry the ribs, salt and add the pepper, mix the meat well with the seasonings.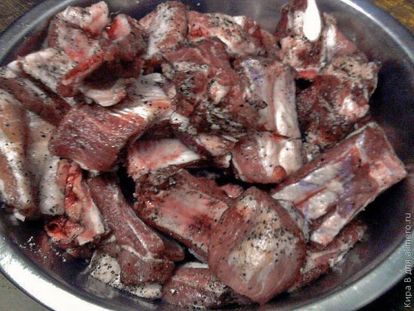 Fried slices of meat are fried in a heated pan on all sides, until slightly golden.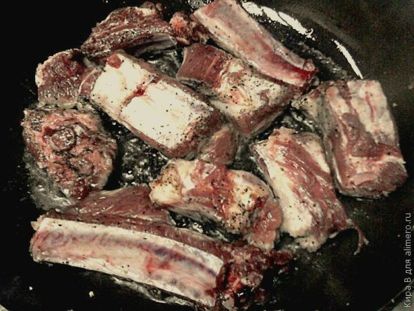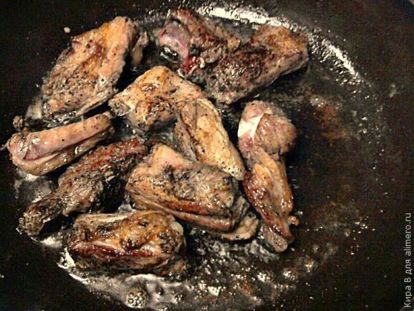 Ruddy ribs we put in a deep pan.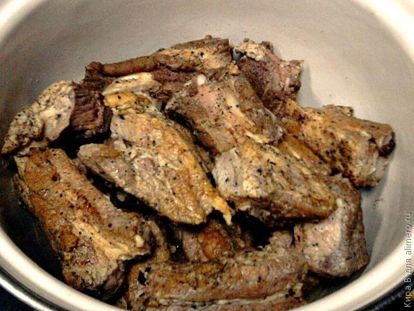 Fill with water, add salt, pepper, bay leaf and set the stew on a small fire. Cook for about 60-80 minutes, stirring occasionally gently.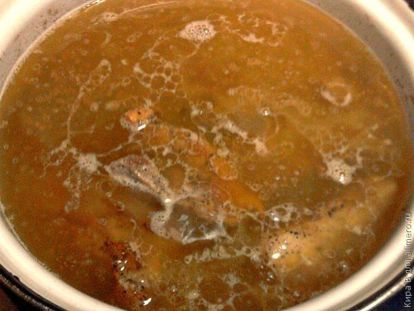 Prunes are well washed and slightly soaked in water, add to the pan 30-40 minutes before the ribs are ready. Gently mix and continue to simmer until soft prunes. The meat should be painted in the color of prunes and absorb its flavor.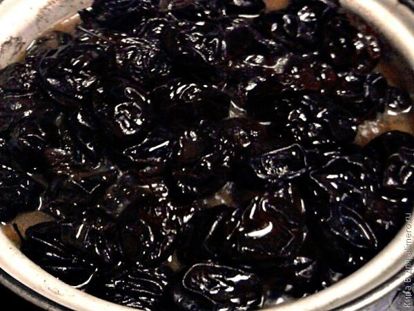 Served as a separate dish on a plate with prunes, and can be served with a variety of side dishes, such as: fried potatoes with onions, stewed vegetables, pea puree, etc.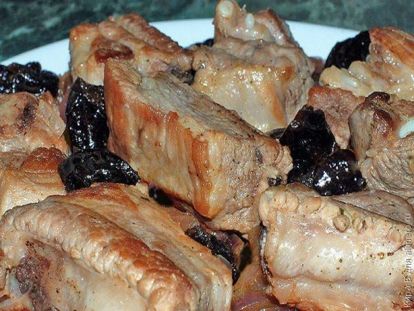 Be sure to try to cook this dish, you can not not like it. Enjoy your meal!