On the eve of a whole series of New Year holidays, I finally decided to share with you the recipe of our favorite family dish, which I always prepare for any family meal! It's about how to cook pork ribs …
Baked in a tomato confiture (this is such a special jam made from home-made tomatoes), ribs have a surprisingly pleasant sweetish flavor that is enjoyed by all-everyone who has already tried them …
To prepare this amazingly delicious dish, we need:
More we will needed sleeve for baking
Estimated time to cook the ribs: we will need 10 preparatory minutes, from 3 to 8 hours for pickling the ribs and 1 hour for baking them
Level of difficulty: everything is very, very simple
The course of the proposed actions:
First of all, after purchasing any meat products, I want to thoroughly rinse it under running water. So it was with the ribs – I first washed them well and drained them.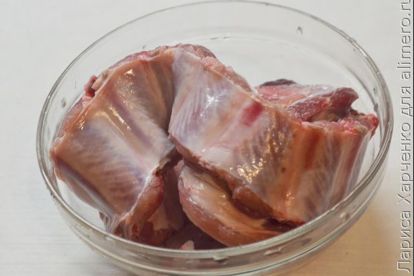 Then cut the ribs into pieces.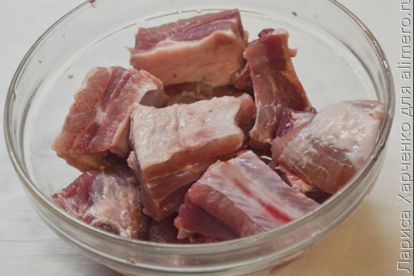 Now proceed to marinating. First, let the black pepper and Provencal herbs – they are perfect for tomato confiture.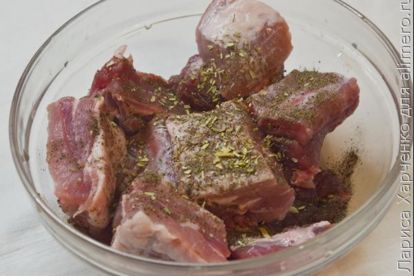 Next, add a little salt.
Well, now the turn of tomato confiture – I have been preparing it for the second year in a row especially for such ribs.
It remains only to mix everything thoroughly and put it in the fridge for marinating. I left for the night on the balcony – the temperature on the street now allows it.
Then, after several hours of marinating, we put the ribs in a roasting sleeve, firmly fasten the edges, put them on a baking sheet and put in an already well warmed oven.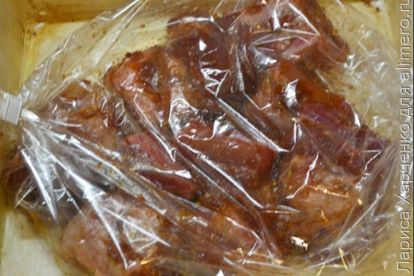 Bake ribs we need about an hour at a temperature of 180-190 degrees.
The finished ribs will be a beautiful rosy color, as if glazed, incredibly juicy and very, very fragrant!
Cook with pleasure!