Recently, instead of the classic chops in my family, I fell in love with pork medallions. From a piece of tenderloin, you can make either 10 medallions or 20 chops. If you ask, what medallions are better than chops, then I'll be happy to tell you.
First, the chops have long been bored – I want new flavors and new dishes. Secondly, the medallions are much juicier and more tender chops, which is always a great plus for meat dishes. And still medallions can be made not only classic, but, for example, as in today's recipe, with sesame.
To make pork sesame medallions, you need the following products:
Meat marinating time: 30 minutes
Medallion preparation time: 10 minutes
The difficulty of cooking: below the average
We can talk about medallions for a long time, as there are a lot of recipes for their preparation. Today I want to share a recipe that I liked and struck with my own taste my home.
To make medallions you need to stock up on pork tenderloin. It should be fresh meat of a young animal. Medallions can never be obtained from frozen meat (!), Because the meat will be dry and tough.

Add a little wine vinegar to the meat to make it even softer.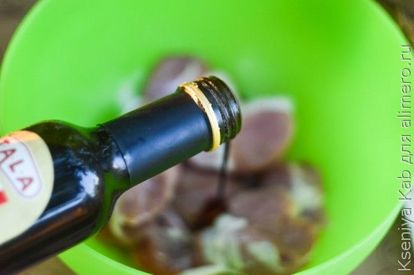 Add some sesame to the meat and mix it slightly, so that the seeds are distributed evenly.
Leave the meat under the lid in a cool place for about 30 minutes.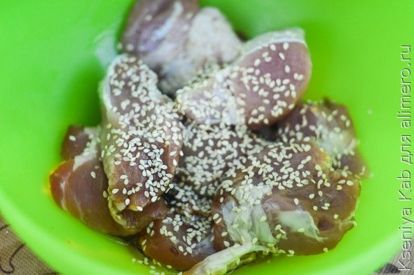 Marinated meat is sent to a hot dry frying pan. If the pan is capricious, it can be slightly wiped with vegetable oil.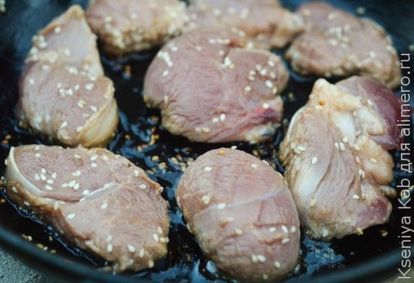 Fry the medallions on medium heat for 5 minutes on each side to a beautiful golden color.