Herring is one of the Ukrainian snacks, which is loved not only on weekdays, but also on holidays.
It seems that the herring is already in itself a finished product that can be cut and is.
But, alas, it is not.
When I got married, my husband just ate it, washed it, cut it all. Therefore, of course, he did not like herring very much.
But when I prepared him the herring according to my own recipe, he immediately changed his attitude to it and began to ask me to make it more often.
Even all friends began to come to visit us at my herring.
And when we go to rest in the countryside, our company has already assigned me the preparation of herring.
Today I want to share this recipe, which is so loved by everyone.
Degree of difficulty – easy.
Time for preparing – 1 hour.
To make herring you will need: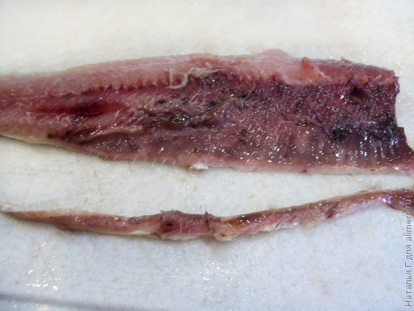 Pull out all the bones that are left.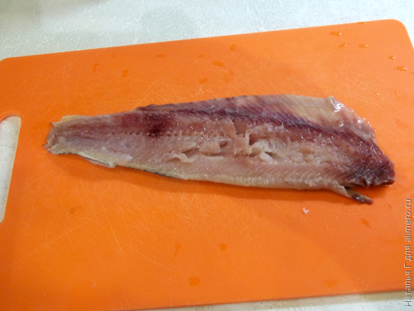 Wash fillets ready.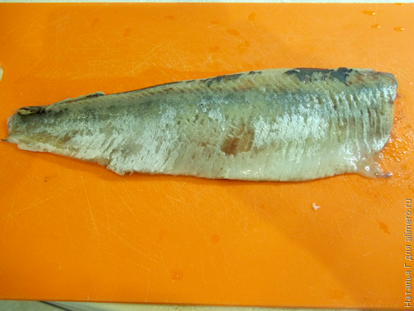 Put the fillet in a container, cover with water and leave it to soak for 10-15 minutes.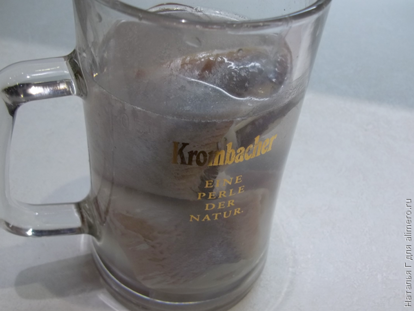 Peel onions, wash and cut into half rings.


Put the onions in a deep plate.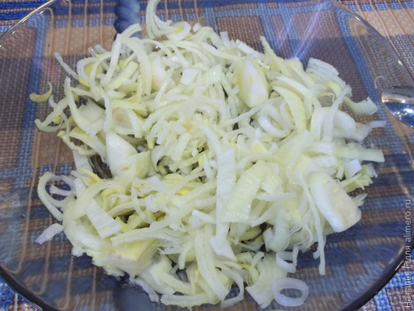 Put sugar and vinegar in a bowl.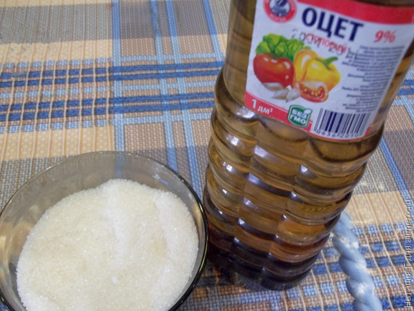 Pour 50 grams of boiling water on the plate and stir. This is necessary in order to leave bitterness onion. Then add boiled water at room temperature.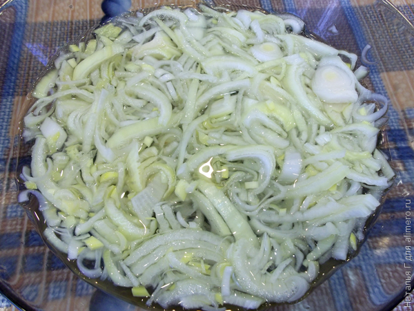 Stir again and leave to marinate for 30 minutes (you can marinate more time).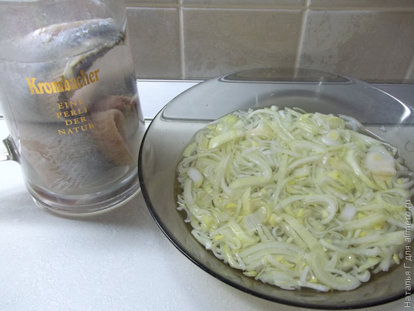 Then put the onion in herringbone.


Dry the herring fillets with a paper towel.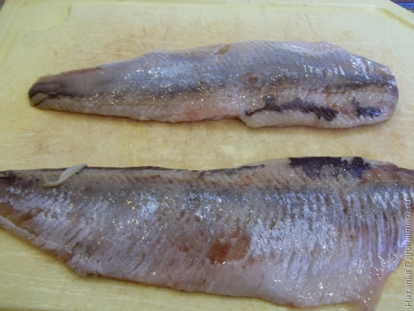 Cut the herring into pieces approximately 1 cm wide.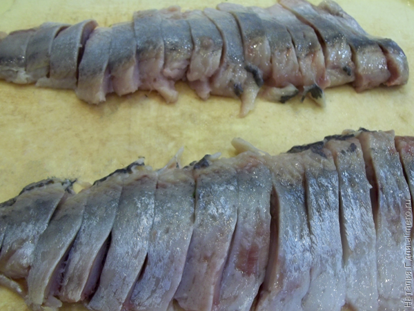 Put the herring on the onion.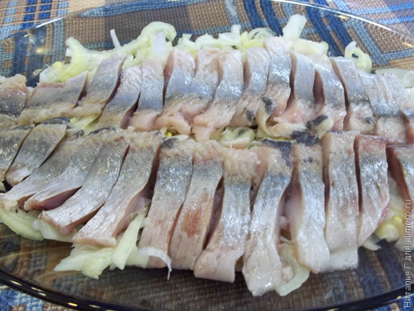 Pour plenty of vegetable oil and serve.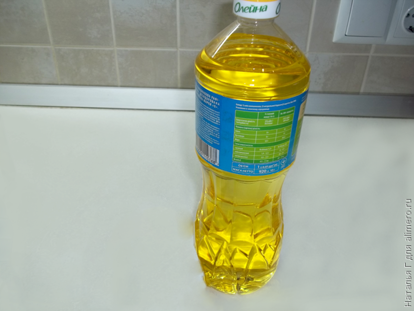 Enjoy your meal.
– you can try instead of bulb onions to use white or red, it seems to me that with these types of onions herring turns out to be even tastier
– if you like herring more salty, then you can not soak it in water