I love sweet sausage since childhood! And how can such a delicacy leave at least one sweet tooth indifferent? I'm sure not! 😉
Spontaneously, I got the idea to make a sausage consisting of two colors. That one of them will be chocolate, even the question was not)) Although, I made the adjustments after all – I added coffee here. Well, I decided to make the light part with nutty flavor and aroma.
The name was born too. In the cut of the pieces it is difficult not to see the spiral. Of course, monuments and many Greek items immediately come to mind. And indeed, for the Greeks, the spiral was a symbol of life. I like such associations! 😉
However, I will not bore you with my long reflections and reasonings. So, the recipe!
Level of difficulty: average
Time for preparing: 45 minutes and at least 1 hour freeze
Cookies, like for any sweet sausage, need the most common – without filling, without icing. Nuts, raisins in the composition – on request. In my opinion, it is better without them to independently form the taste of the future delicacy.
The only strict requirement on my part for cookies in such cases is freshness. The product should be crumbly.
So … First of all, I arbitrarily broke a cookie.
I sent it to a blender, where I chopped it to crumb.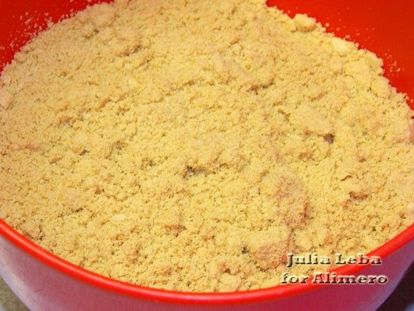 Oil melted, gave it a little cool. Poured to the baby.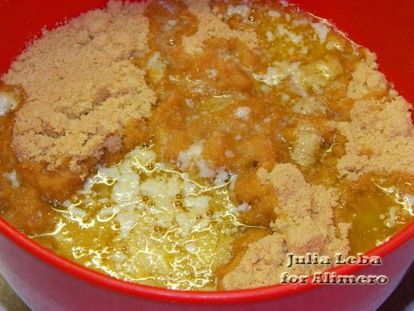 Then to this already slightly wet mass poured milk. Its amount depends on the type of cookies. It took 100 ml.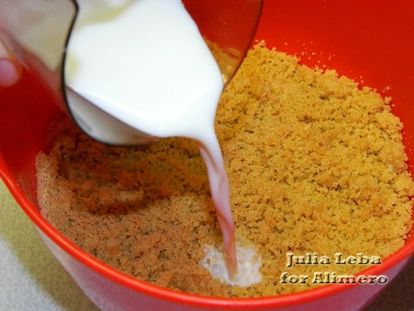 The dough should be very soft.
I thus divided the dough into two parts. One combined with cocoa powder (without additives and sugar) and instant coffee (pre-ground, also in a blender).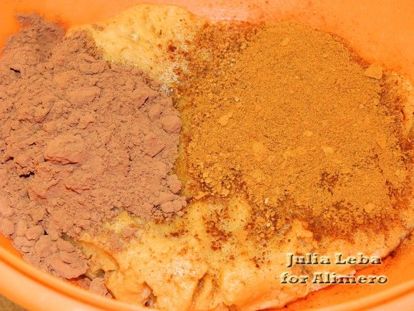 Thoroughly knead the mass.
Then she ground the peanuts practically into flour (it was taken directly from the skin).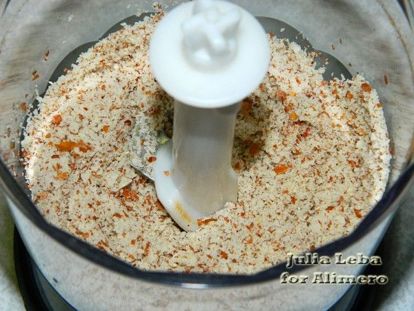 Combined this nut flour with the second part of the dough. Also carefully kneaded.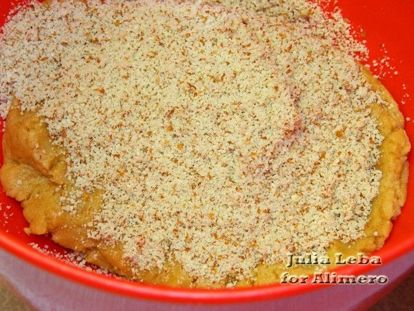 Spread out the foil. In principle, you can do without it – to do everything right on the board or a clean and dry cutting table. However, with the foil it is more convenient to roll the sausage into a roll. By the way, instead of it you can use parchment paper or food film.
So … On the foil, I simply kneaded the light (nutty) dough.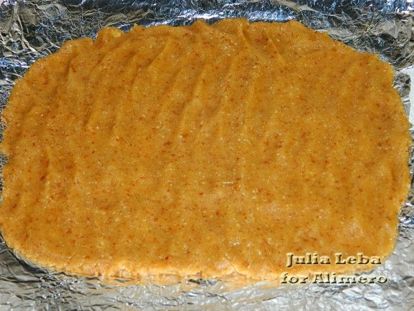 On top of him neatly laid out coffee and chocolate.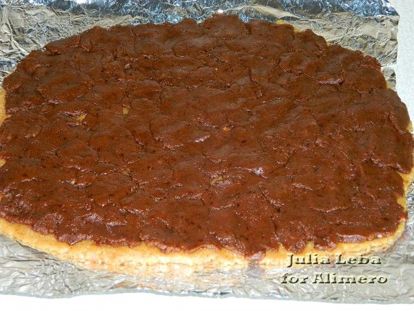 Then, gently lifting the foil, rolled up a double layer of dough roll.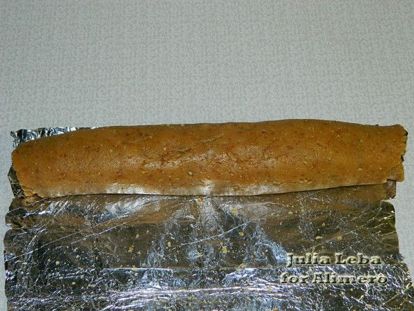 She wrapped the same foil, put it in a food bag and put it in the freezer for 1 hour. If you are not in a hurry, you can simply put them in the refrigerator for several hours.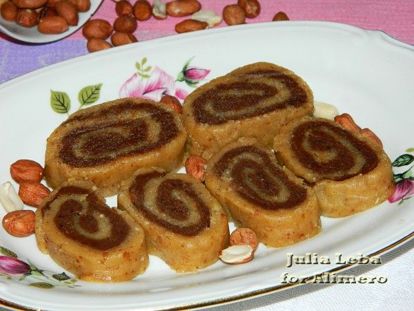 Then cut it with a sharp knife into pieces.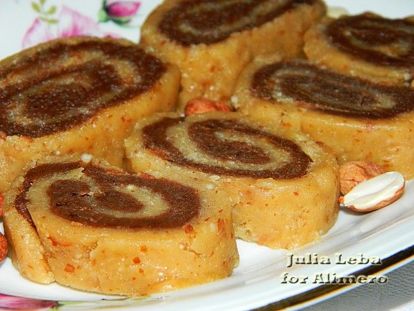 The sausage was not only very tasty, but also incredibly fragrant! A few such slices with a cup of coffee – mmm … real pleasure! 😉