Raspberries – an indispensable berry for colds and many other diseases. I do not like cooking jam, so I keep it fresh with sugar in the form of mashed potatoes. Another plus of this recipe is that the containers are not in the freezer, which is occupied by various other preparations for the winter, but in the refrigerator itself.
This winter, I was moved by the picture in the mornings, when my son sat with his dad, drank tea and ate a sandwich with butter and fresh raspberries. Last year, I already kept the fresh berry, and in this already 2 kg of raspberries for the winter prepared for this recipe.
For winter harvesting I needed:
1. For starters, I went through all the raspberries. We need a good, fresh berry, but we ate sluggish and crumpled.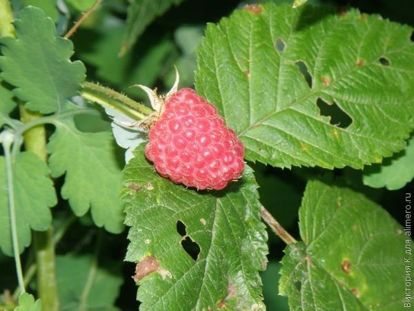 2. Then I rinsed the whole berry with running water so that there was no dirt or sand left.


3. Using a blender turned the berry with sugar into a puree. For every 0.5 kg of raspberry put 5 tbsp. sweet sand. I poured long enough for the sugar not to feel so much later.
4. Puree placed on the banks. I have a convenient capacity of 1 liter.