I am sure that in every family, in addition to the established rules and traditions, there are also everyone's favorite family dishes. Our family is no exception.
Since childhood, I remember beautiful mother's pots with unprecedented yummy – the clay heated in the oven did not allow the dish to cool for a long time, and my brother and I eagerly fidgeted at the table in their seats waiting for a family Sunday dinner.
When I got married, by my mother's example I tried to quietly and gently introduce some of my traditions into our new-made cell of society.
Since then, almost 9 years have passed. Many of them got pretty tight in our house and our little daughter gladly joined them … Of course, we are talking about delicious family meals.
So I hasten to share with all the delicious family recipe in the miracle pot.
We need to take (for 2 pots):
For the dumplings test:
For the filling on dumplings:
– 300 g of potatoes
– 1 tsp. butter
– about 300 grams of pork
– 150 g champignons
– 2 onions
– 100 g sour cream
– 50 g of hard cheese
– a couple of spoons of vegetable oil
– salt and pepper – to taste
– 1 testicle
– flax or sesame seeds
Time for preparing: about an hour and a half
Level of difficulty: average
In our wonderful pot, we will be delighted with varenichki with potatoes, baked with meat and mushroom stuffing under sour cream and a fragrant cheese crust. Cover the pot with golden bread cap.
For the filling of dumplings, we prudently boil potatoes in salted water, make mashed potatoes and fill with butter. Let it cool a little.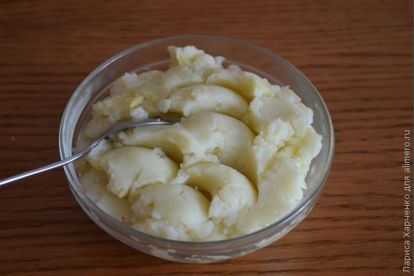 Next, cook a fried meat and mushrooms.
We will need chopped onions, plates of champignons and small pieces of pork.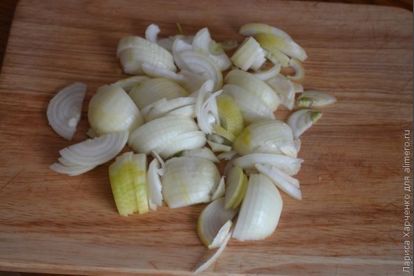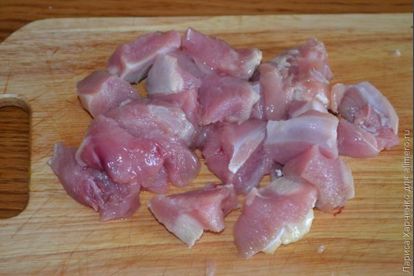 On a frying pan greased with vegetable oil, fry a bow until transparent, then we send meat there, and after a while – mushrooms. Salt, pepper and stew until tender.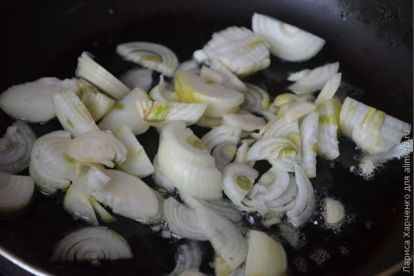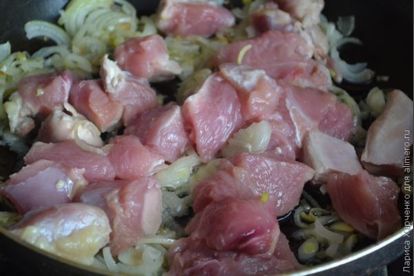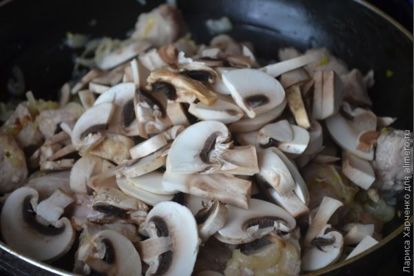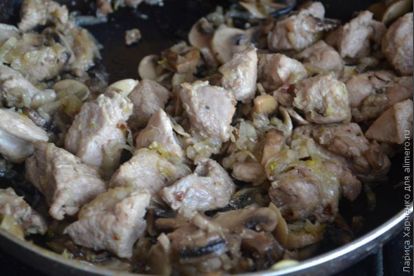 In the meantime, you can do cooking varenichki.
From flour, milk, eggs, vegetable oil and a pinch of salt knead elastic dough.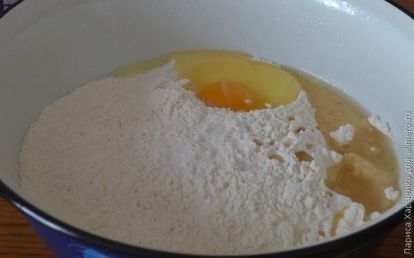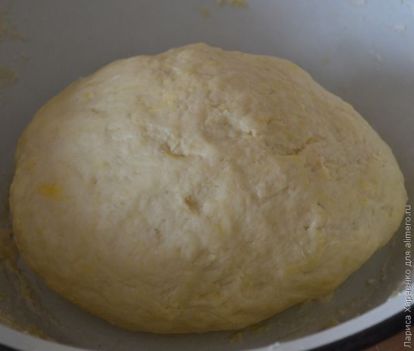 We divide the dough into pieces and sculpt small dumplings with a cooled potato filling.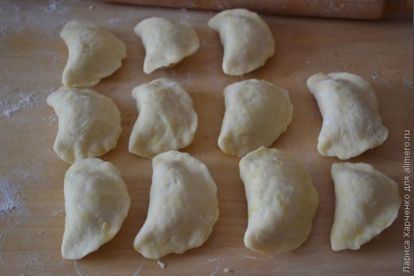 Boil until half ready, remove from the pan and grease lightly with vegetable oil (so as not to stick together).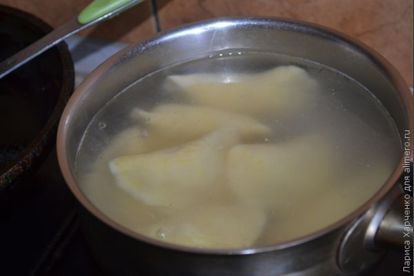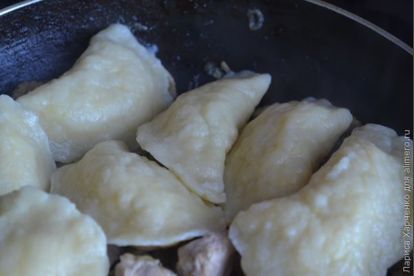 Now it was the turn of the pots themselves.
Lay the dumplings on the bottom (4-5 pcs.) And pour sour cream over it.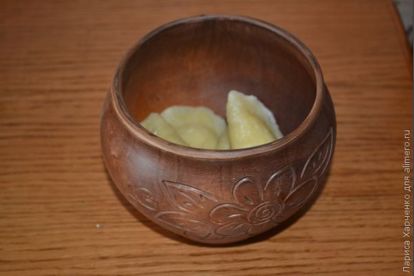 Cover the dumplings with sour cream mushroom-meat mass and pour over the sour cream again.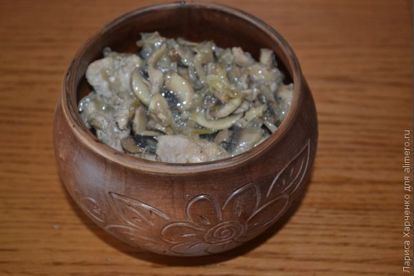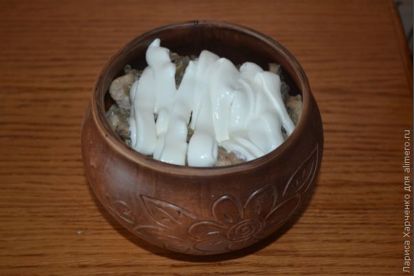 Next, sprinkle with grated cheese.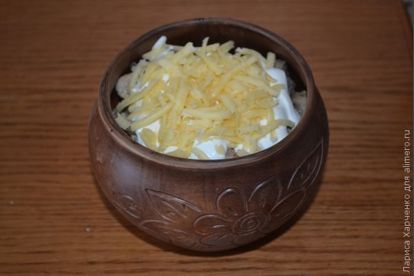 From the remnants of the dough make a lid for the pot.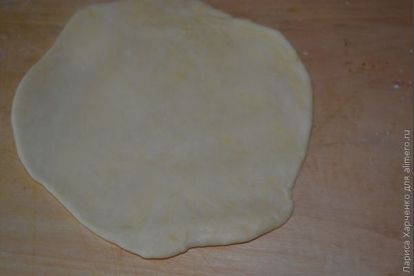 Cover it with a pot, brush with a beaten egg and garnish with flax seeds.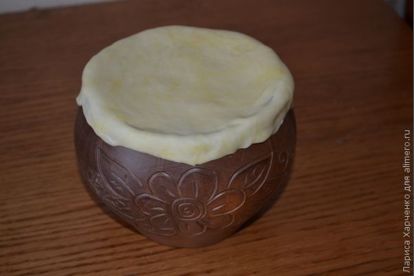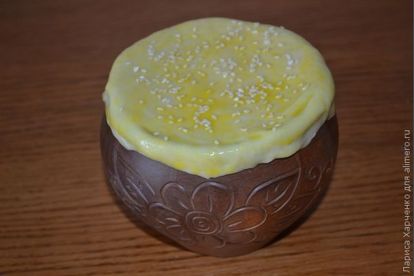 We place the pot in the heated oven for half an hour and delight the family with an incredibly tasty and satisfying dish.