Today in the market I bought macaroni of a very unusual shape – tiny asterisks-flowers. Pasta made from durum wheat. I immediately remembered Italy and its cuisine, which I really like.
I decided to make a creamy sauce for starfish-flowers made from durum wheat, adding to it and enriching with nuts. The combination of ingredients of the sauce creates a delicate taste of the sauce.
The preparation of the sauce is very easy., but you need to properly thicken it. It takes a little more than 30 minutes to cook.
The following products are necessary to make a cream sauce with nuts:
We start this sauce with Italian roots by choosing a good cream. Cream should be 30% fat, high-quality and fresh.
Mix warm cream with butter. Heat until the butter is completely dissolved in the cream (do not let it boil!).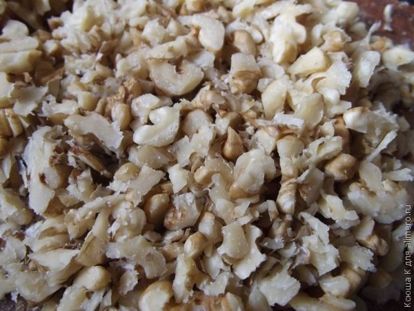 Add the nuts to the creamy mass and mix.


Salt the sauce to taste, pepper well, add nutmeg if desired.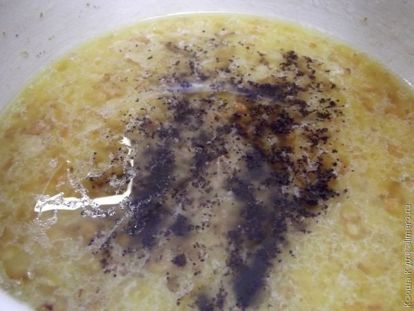 You can thicken the sauce in several ways. The best and tasty thickener is hard cheese. Grate it and add to hot sauce. Stir until completely dissolved in a hot creamy mass.
Cheaper and faster ways are to use flour or starch for this purpose. In this case, the flour or starch is gradually introduced into the hot creamy mass, constantly stirring. Boil until thick, but without boiling.
At the moment of thickening, remove the sauce from the fire and quickly cool it.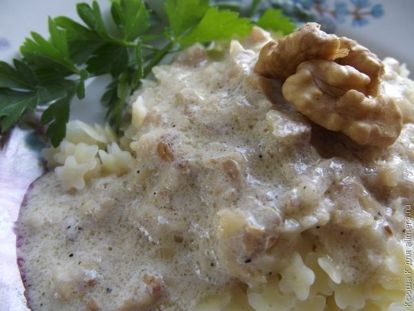 This sauce really liked my son. He helped me beat the nuts, so for him this sauce was not simple, but cooked with the soul. By the way, this is a good way to raise the appetite of the child – to allow helping in the kitchen in preparing beautiful and unusual dishes, which later seem even more tasty and beautiful.