In French cuisine, I have long looked for aromatic butter recipes. So appetizing look shaybochki colorful oil on a piece of bread. And how many options for making sandwiches!
Various greens, aromatic herbs, shrimps, cheese, berries, smoked salmon are added to the oil – in general, the field for culinary experiments is enormous.
In Soviet times, we made butter with additives from herring and carrots. Thanks to the French, I have adopted sweet versions of butter with berries for pancakes, and now I wanted to make butter with fresh dill and garlic, since greens have appeared from local vegetable gardens with a very bright smell and taste.
I cooked butter, having in mind two goals: to make sandwiches and delicious cutlets of the type Kiev with butter inside.
Ingredients: 180 g of butter, 1 bunch of dill, 1 clove of dill, a pinch of salt.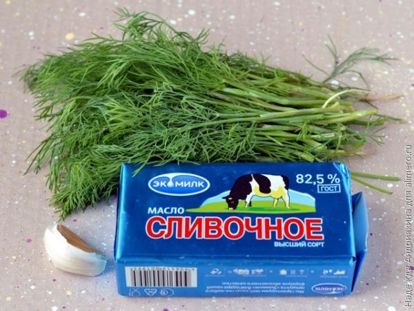 We take dill, it needs to be washed and always dried on paper towels.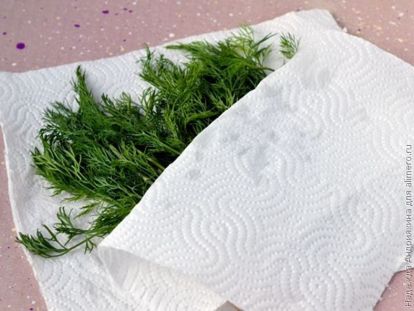 Despite the fact that the dill is young and tender, we still need only the top branches without stems. We cut off the tender parts of dill and cut for convenience of subsequent grinding with a blender.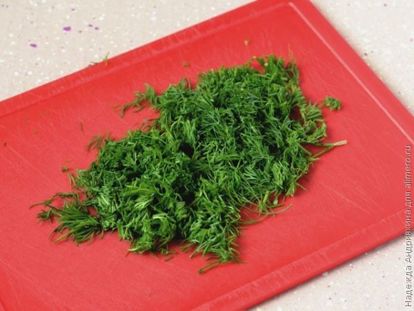 Squeeze the garlic into the dill through a press and now all this needs to be pierced with a blender. I have a great submersible copes with this, it turns green gruel.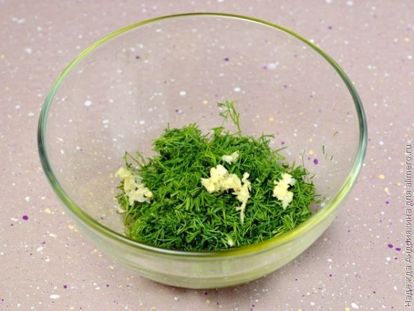 The oil should be softened at room temperature, divided into pieces, add to the green mass and slightly salted.
All this, too, punch through a blender. We don't regret this, as intensive mixing with a blender knife brings the mass to a creamy state with a beautiful green color.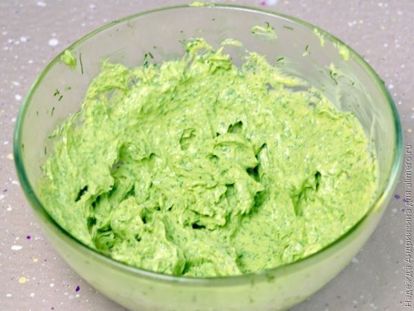 We spread the cling film, spread the oil on it and form a sausage. The oil will need to freeze in the refrigerator. At least, it will take half an hour.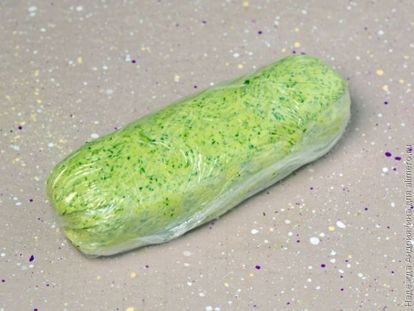 If it is supposed to make cutlets, then the butter should be put in the freezer, then it will not leak out during cooking.
It is great to make sandwiches with this fragrant butter, and if you put this butter on a fish or meat steak, then no sauce will be needed, the butter will greatly decorate the taste of these dishes. And potato mash also loves this butter. In general, it will not lie in the refrigerator for a long time.