It seems to me that among lovers of beets and prunes there are many who love and their combination. There are several varieties of salad with these products. And I suggest putting them out.
My husband, unfortunately, does not eat such a dish. The daughter, looking at him, also refuses. In short, I cook it exclusively for myself.
If you like the combination of beets and prunes in principle, then you can safely increase the number of products. What I took – I divide myself into two meals. But if my husband had eaten it, then for him it would be one portion. So everything is conditional.
Degree of difficulty: absolutely nothing difficult!
Time for preparing: 45 minutes
Ingredients we need for 1-2 servings:
Wash our main products for this dish – beets and prunes.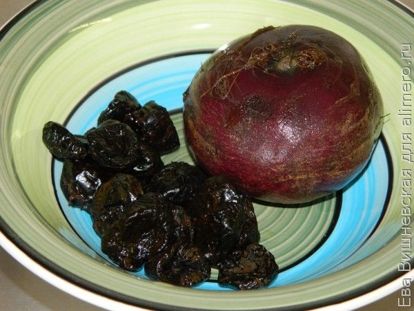 Peel the beets.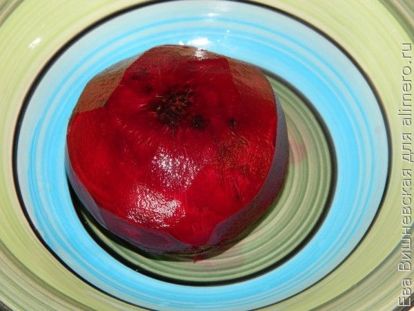 We rub on a grater with large holes.
Pour one or two tablespoons of vegetable oil into the pan. Heat up and lay out beets. Stew for 7 minutes.
Prune chop arbitrarily – I prefer strips (cubes).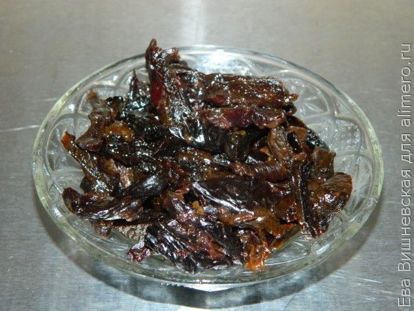 Add prunes to slightly stewed beets.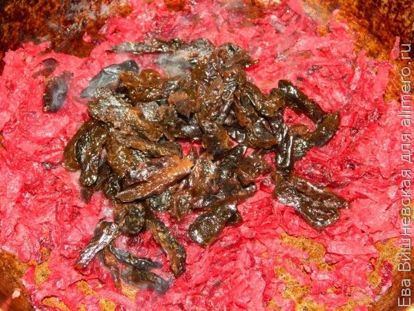 Mix and simmer on the slowest fire for exactly half an hour. Just forget about the cooking process should not be. We must constantly stir and add water. How much it leaves will depend on the beets. I added three times 25 milliliters of cooled boiled water.
Five minutes before the end of the quenching process, add a pinch of sugar and a pinch of salt. Stir them well with a spoon in the prunes and beetroot mass. The amount of these ingredients is better to choose according to your taste. Maybe you will need two pinches of salt instead of one and more sugar. Try in the process – this is the best option.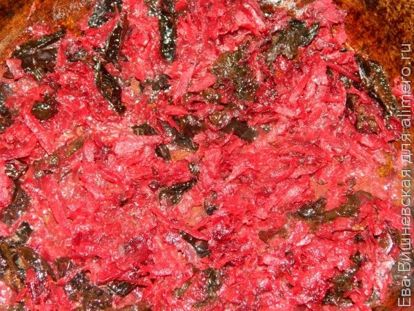 The dish turns out delicious and quite satisfying for me. Good appetite!