This salad is a frequent guest on our table, as it is very light and useful. And after I reveal the secret ingredient to you, it will also become tender, unlike the classic recipe.
Level of difficulty: low
Time for preparing: 25 min cooking beets
Ingredients:


Beets – 3 medium pieces.
Prunes – 100 g
Walnuts – 40-50 g
Apple – 1pc
Garlic – 5 cloves
Mayonnaise – 2 tbsp.
Salt to taste
Greenery for decoration
Cook the beets until full cooking, stud, clean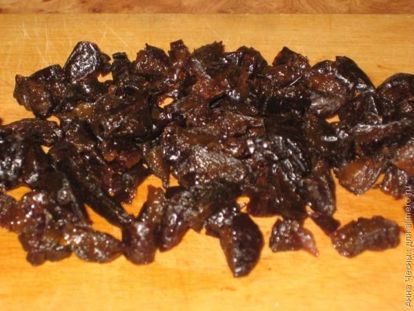 Walnuts out of the shell. Fry in a pan over low heat to dry and brown the nuts.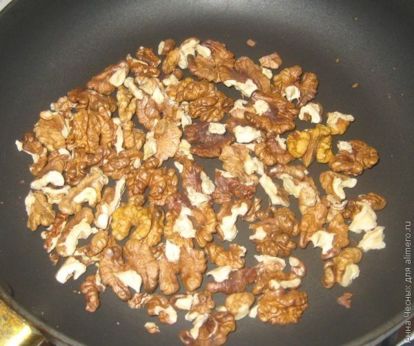 Clean up whenever possible. We crush in a blender, with a knife or break into small pieces.
Garlic clean,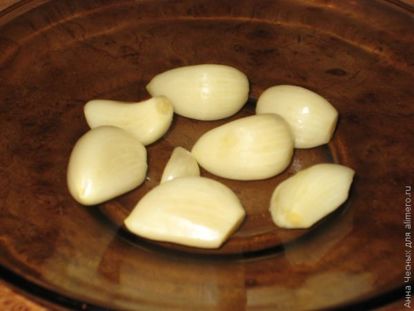 cut into several pieces and skip through the garlic press.
We take an apple of medium size, our secret ingredient, remove the peel and scrub the seeds. Three on a fine grater.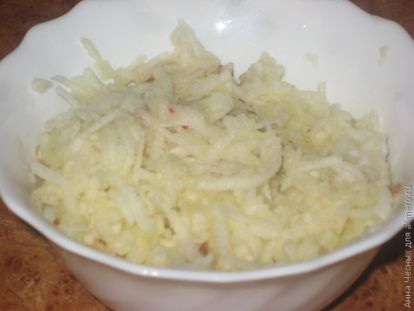 Slightly squeeze the juice, otherwise the salad will put a lot of juice. Apple will give the salad some kind of tenderness and make the taste is not so saturated.
Putting all the ingredients in a bowl,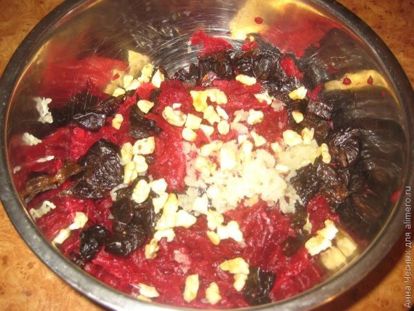 add mayonnaise, salt to taste and mix.
At will we decorate with greens, prunes or nuts.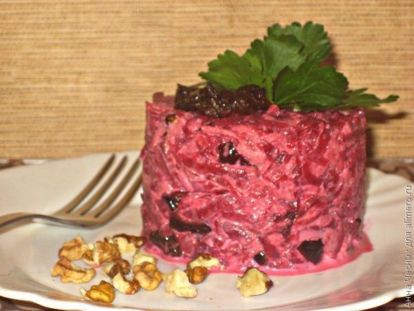 You can also add a little raisins or remove some ingredient – this is already to taste. My mother likes to add very finely chopped cabbage. To your taste and color, as they say)))
I often make this salad, as it is suitable for many dishes, especially for side dishes.
The biggest advantage of this recipe is that not so much energy and finances are spent on cooking. Ingredients all cost enough for a family with any income, they are sold in any store or on the market, and many other salads are superior in their utility.