Spring is coming, the body feels tired, lack of vitamins. Beetroot caviar with goat cheese helps me to raise my mood and replenish the supply of useful substances.
All products for this dish are in your kitchen. The usual vegetable set, but the highlight of this caviar, of course, is goat cheese.
If you do not have the opportunity to buy it, any salty soft cheese will do. I even used goat cheese several times.
But yesterday I managed to buy cheese, so I will show you the original recipe for beet caviar.
It can be stored in a fridge in a jar under a closed lid, the tastes will not change. And you can, spread on bread, eat immediately. In the form of heat, it is even tastier.
For the preparation of beet caviar we need the following products:
Time for preparing – 2 hours.
Cooking caviar begin with the fact that the beets will wash, cut into pieces, if it is large (as in my case) and send it to bake in the oven for 1 hour at 200-220 degrees.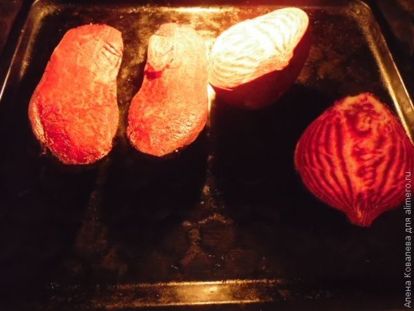 When the beets are ready, let them cool slightly. Clean, rub on a fine grater. Onions and carrots begin to fry in vegetable oil.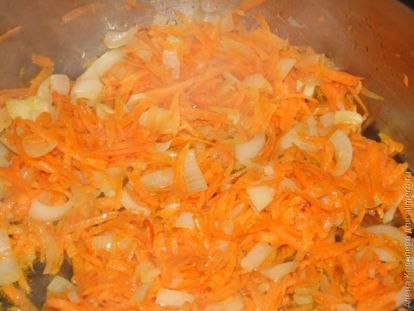 After 5 minutes we send there grated beets.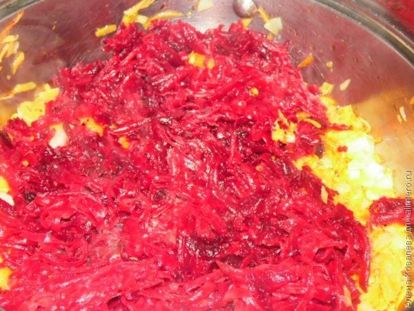 Prepare the apple, grate it and send it to the pan too. Cover and stew vegetables for 5-7 minutes.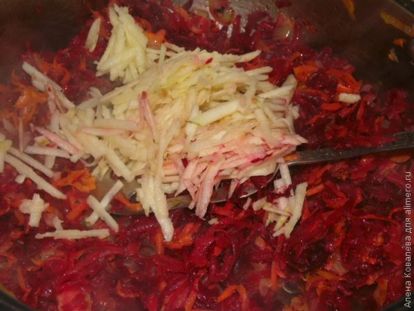 Now we fill the caviar with salt, sugar and tomato paste. Salt does not need much, half a teaspoon is enough. Still leave on fire for 10-15 minutes. Caviar should get a homogeneous, soft, without excess liquid.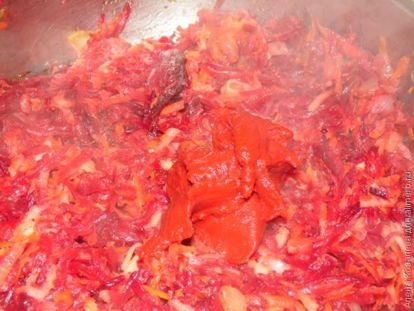 Already at the very end of quenching add cheese. It should melt under the lid. Turn off the fire and let the eggs cool and brew for about an hour.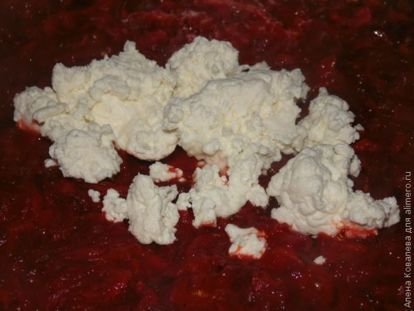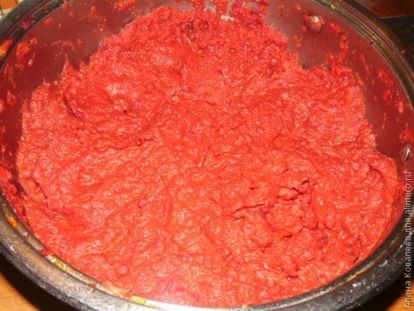 Then the caviar must be poured into a jar, and you can immediately proceed to the tasting, spread it on bread.