In this dish the most difficult thing is to get mussels. What you see in the picture are giant clams the size of a small canary, which the Lord of Seafood, Uncle Evening, bought from the Chinese, in turn, the masters of the fish shops. I do not know how the Chinese grow mussels to such size. Probably fatten them with pork in a sweet and sour sauce, but I think this recipe is also suitable for the small mollusks we are used to. It turns out a delicious dish.
I admit, he promised me to cook them a long time ago, but the opportunity fell just now. The reason was my departure – my dear relatives gave me such an exquisite farewell dinner, that I wish that in the confusion I could not photograph everything that was on the table. One ruby ​​tuna in black sesame is worth something. Yes, and it is a pity that we live so far. If we lived nearby, I could count on regular holidays for my taste buds.
And mussels are made elementary simply. As usual, a quality delicacy should simply not interfere. Richard set off their iodide, fleshy, bitter taste with a sweet and sour sauce. And that's all.
Time for preparing: 20 minutes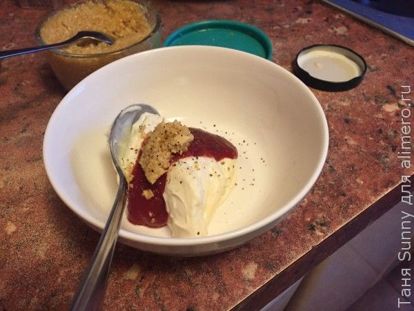 Mixed sauce. Seasoned with salt and pepper to taste.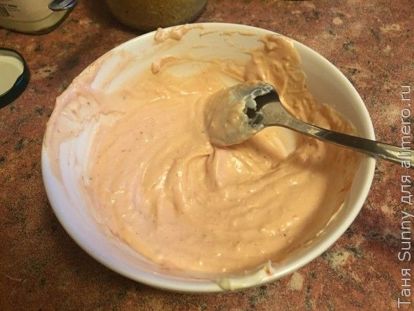 Actually, here is mixed up.


Smeared mussels sauce. Top culinary technology. The level is god.
Baked in the oven at 200 degrees for 10 minutes. But we must bear in mind that his mussels are gigantic, which means that small ones have less time. And Richard had been unfrozen, and if frozen, it was necessary to hold for a couple of minutes longer.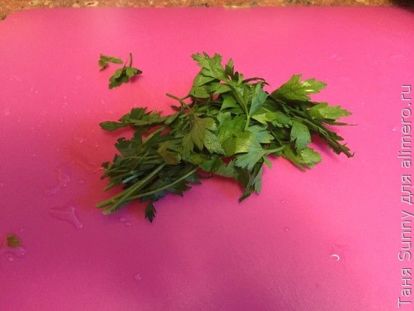 While mussels were baked, chopped parsley.