Today I want to share a recipe for a very tasty savory casserole of cottage cheese and vegetables. In my opinion, this is an excellent and non-trivial combination of ingredients.
The casserole is very tender, so it's best to make it in a detachable form. Although it is possible to use the usual one, just taking the first piece out whole and intact will be a little more difficult.
I started with the zucchini. Washed it, cleaned the peel and seeds. I rubbed on a large grater. The same thing done with carrots. Mixed them and so far set aside.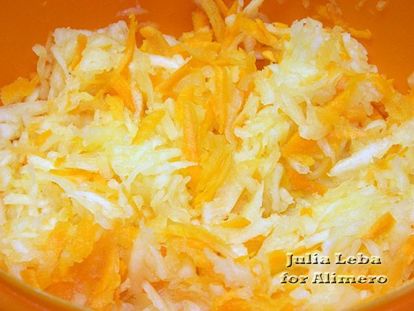 It is better to do it in this sequence. While I am engaged in cottage cheese, cheese and other ingredients, zucchini with carrots will give juice, and this unnecessary liquid in the casserole (although quite valuable in itself) can be drained.
I put cottage cheese in a bowl (I took 9% fat), added to it a hard cheese grated on a large grater and a little chopped greens.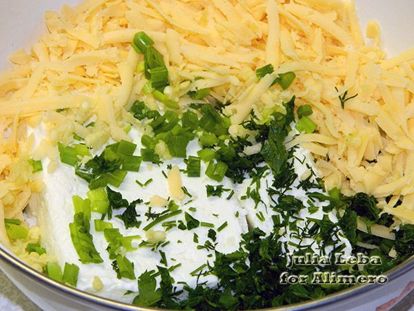 Egg whites whipped in a strong foam, added to the cheese with cheese. Grind a mixture of peppers, salt and press through a pair of garlic cloves.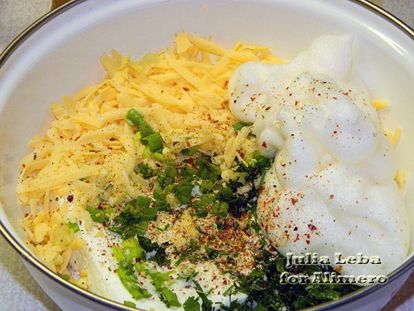 All mixed up well.
Returned to the zucchini and carrots. Squeezed juice. Salted and poured, mixed again and laid out in a form, greased with butter. Evenly distributed the bottom layer.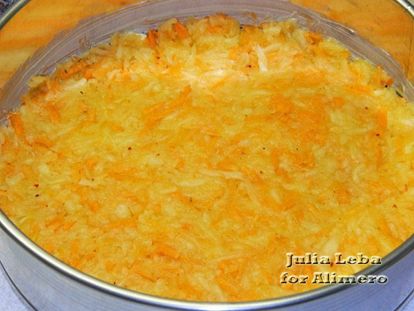 Top laid out cheese and curd mass, leveled.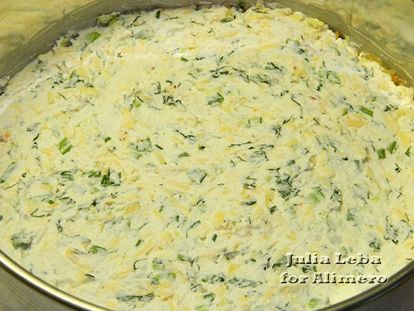 Sent in the oven and baked until tender at 180'C.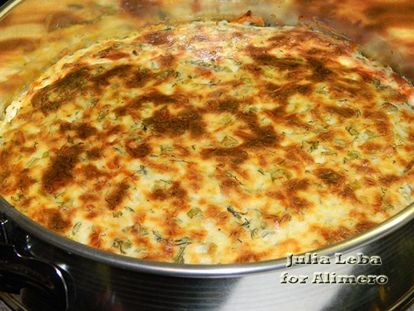 The finished casserole turned out to be rather short since I used a large form.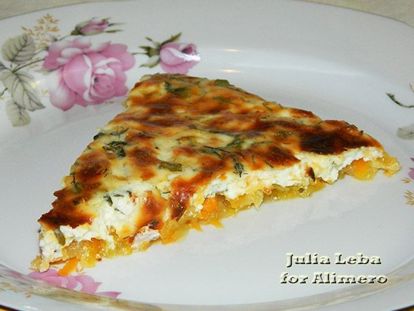 Last time I discovered that I was madly in love with the combination of cottage cheese with garlic and greens. My favorite cheese is also present here, as well as healthy vegetables, which, frankly, I don't like to eat by themselves, only in interesting combinations 🙂
This recipe is now firmly established among my favorites. I hope you enjoy it too!