Recently, I was visiting and as a hot dish was served at the first glance usual vegetable casserole. But this is only a first impression. When I tried it, I didn't even understand what the secret was, but it tasted just amazing, in general, for real gourmets.
It turned out that there is a surprise in this dish – it is a cheese filling with a noble blue mold. This cheese is sold in many stores, it can be Dorblu, Roquefort, Danable, Gorgonzola and others. Of course, this is an expensive pleasure, but you can choose the kind that will be affordable, and you need it quite a bit.
Degree of difficulty – not difficult.
Time for preparing – about an hour.
For cooking vegetable casserole us will need following ingredients: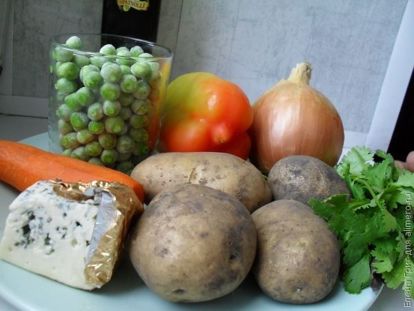 Wash carrots in water, peel and cut into very small cubes.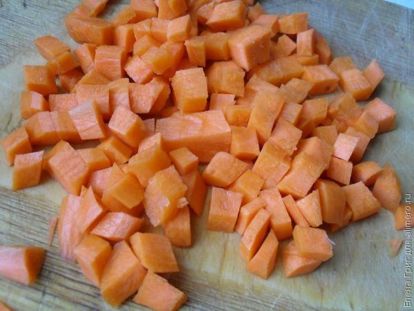 Bulgarian pepper washed, cut in half, remove the stem and seeds, then cut into strips.
Cut the peeled onions.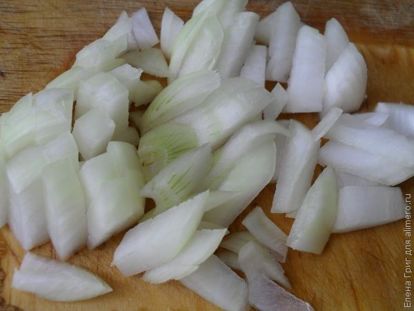 Cut the peeled potatoes lengthwise so that the stuffing is placed inside.
In each potato, put a flat piece of cheese, which must first be cut.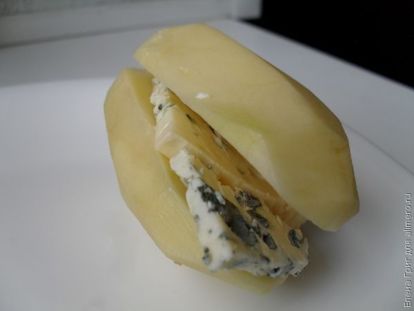 Lay the potatoes stuffed with cheese into a refractory form, which before that needs to be slightly greased with olive oil. Sprinkle with salt and black pepper.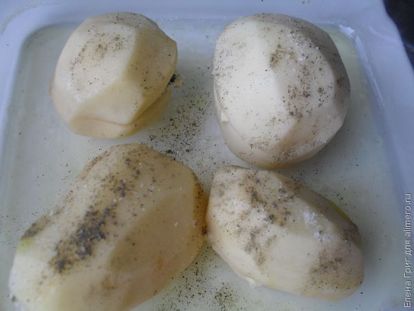 Add shredded vegetables around.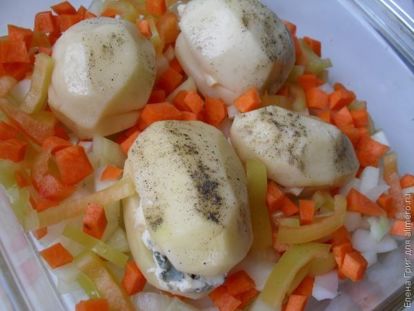 Then green peas. Sprinkle with oil and send the casserole to the oven with a temperature of 180-200 degrees for 45-50 minutes.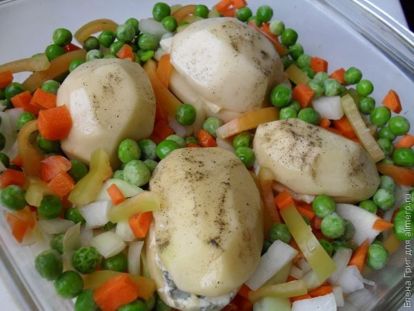 Before serving, sprinkle the finished dish with chopped cilantro.
I wish you bon appetit!