I really enjoy watching movies and experimenting in the kitchen. Therefore, films about cooking – one of the most beloved.
Remember the movie Julia and Julia in which Meryl Streep and Amy Adams played? I have a similar situation. I once gave a cookbook for a long time, but my hands did not reach it immediately.
But recently I got it, but there were many very entertaining recipes. Therefore, I decided that I would try to cook all the dishes from this book.
One of them I will introduce to you now. It is called Vegetable Casserole from Porto.
For the recipe we need: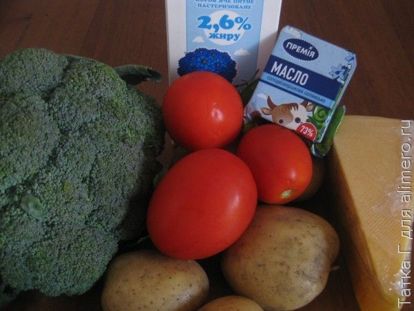 1) Boil the potatoes until half cooked, cut into plates.
2) Broccoli are divided into inflorescences, boil for 1 minute.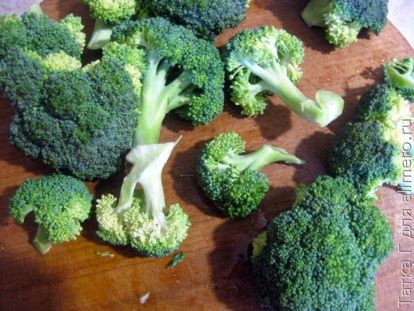 3) Tomatoes cut into slices, and if the cherry, in half.
4) Cooking white sauce or bechamel sauce.
5) Melt butter in a frying pan and add flour there. Cooking, stirring for 1 minute.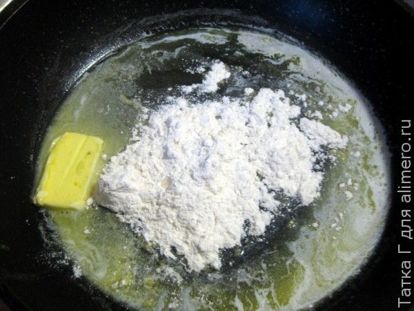 6) Remove from heat and gradually pour in milk. We need to constantly interfere so as not to burn. Add salt and pepper, cook another 2 minutes. Turn off the pan and add a couple of drops of lemon juice.
7) Shape grease abundantly with butter. Putting potatoes on the bottom of the plates in a circle. Top small broccoli florets.
8) Pour about 1/3 of the sauce. Top again lay out the potatoes.
9) Fill with the remaining sauce and top with broccoli and tomatoes. Sprinkle with grated nutmeg.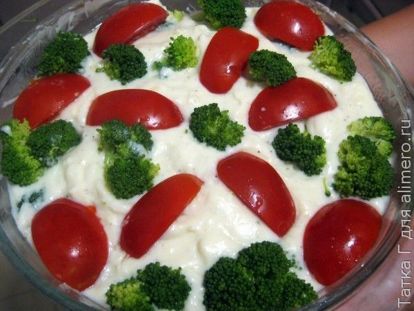 10) In the oven heated to 180 degrees we send our casserole for 10 minutes.
11) Grate the cheese on a coarse grater.
12) Remove the casserole from the oven and sprinkle with grated cheese. Send back to the oven until the cheese melts.
13) Serve hot and cold, depending on how thick you like the sauce.