Don't know what to make for breakfast or dinner? I suggest you try the excellent carrot casserole. It is very tasty. None of your family will not remain indifferent to her. And besides, it is useful!
It is not very difficult to prepare. Ingredients do not require much. It is done on the principle of mixing and baking everything.
Baking time: 1 hour.
The difficulty of cooking: average.
In a deep cup pour oatmeal flakes, about 150 grams.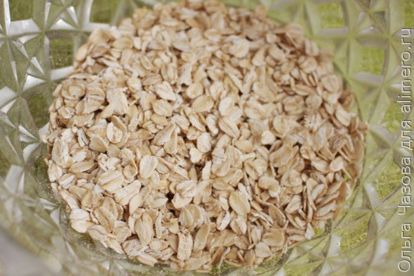 In flakes add the same amount of wheat flour.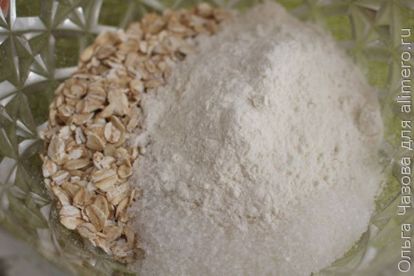 Then put the sugar. If you want the casserole to be very sweet, then add 5 tablespoons. And if moderately sweet, then enough three tablespoons. I added three. Then let a little salt, literally a pinch. With salt, in my opinion, it turns out tastier, although you can not add it at all.
Now we need a carrot. Carrots need to be well washed and cleaned, and then grate a large grater. But if you want the casserole to be more uniform, and you can't see the carrot, then you need to rub the carrot on a very fine grater. In this case, the carrot will be almost imperceptible, and the casserole will acquire a more even orange shade, which will be noticeable in the cut. But personally, I prefer the option with large carrots.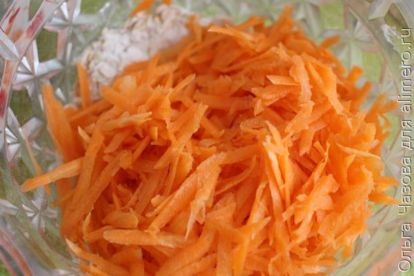 Then, well wash my chicken egg and break it into a dough.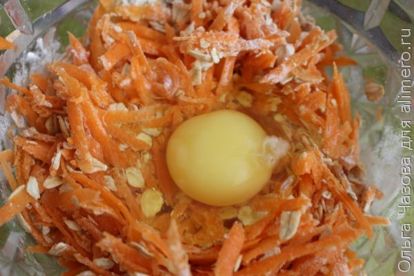 Stir. Pour in so much water to make the mass of consistency a little thicker than the pancakes.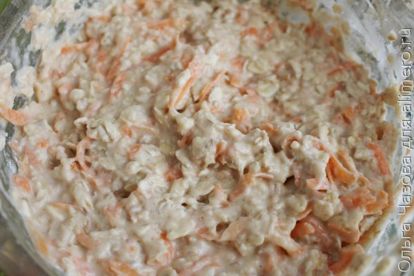 Lubricate the baking dish with sunflower oil. Put the dough into it and level it with a spoon.
Turn on the oven 180 degrees and bake for 30 minutes.
While the dough is baked, let's fill it for baking, so that it has a ruddy crust on top.
To do this, pour 2 or 3 tablespoons of flour into a cup and fill the flour with boiling water. Add some sugar and a tablespoon of sunflower oil. Mix well.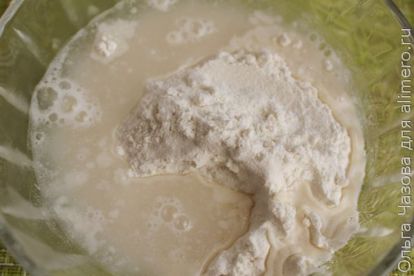 Now take the not-quite-ready baked pudding out of the oven, turn it over if necessary. I have a foil form, so I turned it over. And pour on our casserole pouring. Well distribute it with a spoon.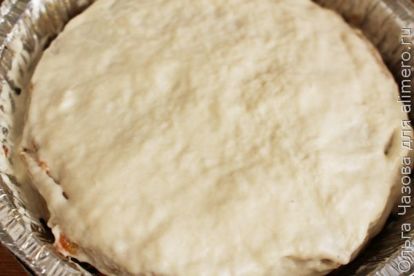 Bak the casserole until golden brown for 10 minutes.
That's it, take out the carrot casserole from the oven, let it cool down a bit and cut it into portions. You can sprinkle the casserole with powdered sugar.